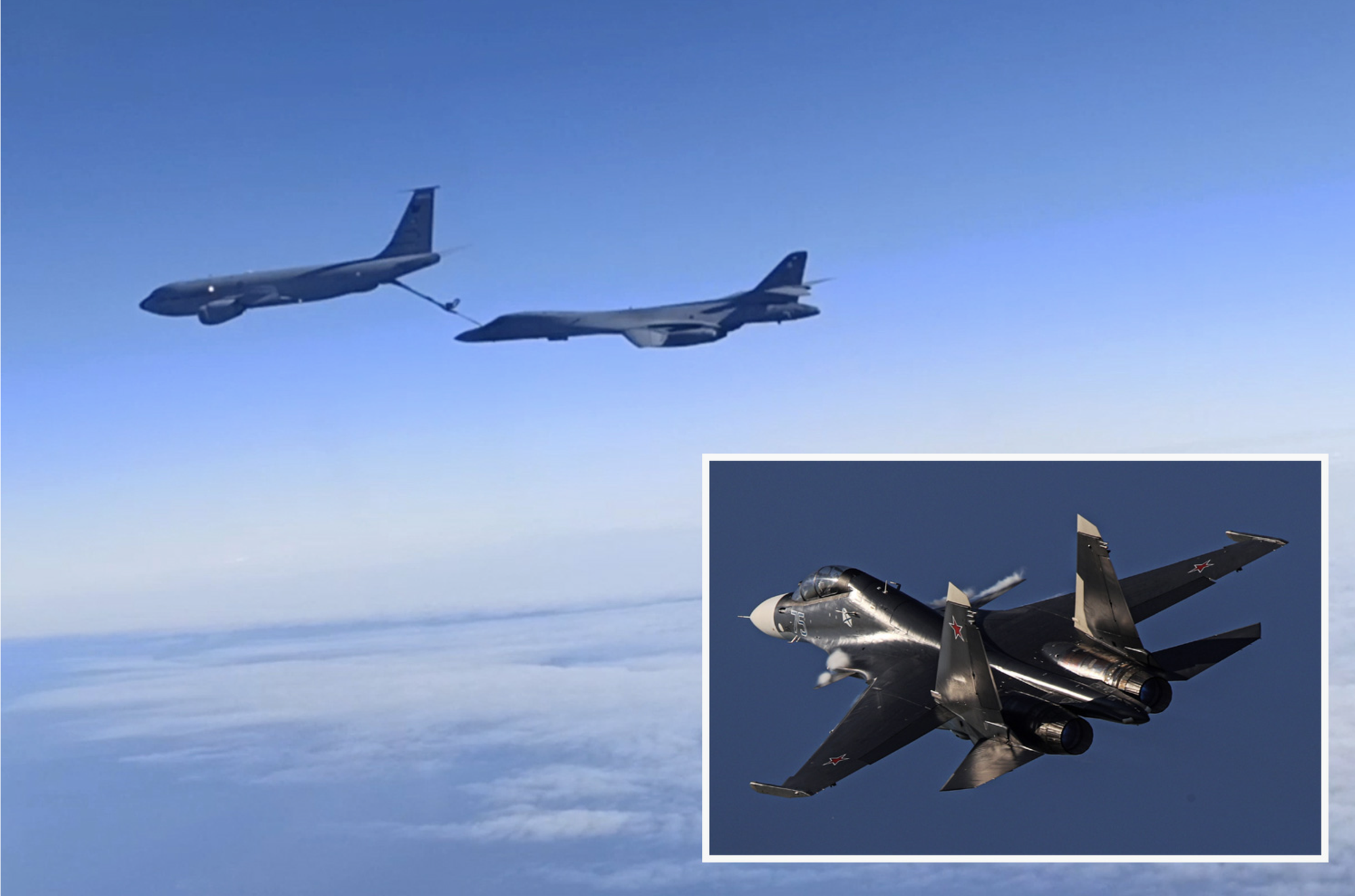 American B-1 bomber (above) and Russian fighter – Illustration: AFP
In a statement on May 23, Russia's Ministry of Defense announced that it had "stopped the violation of state borders" by two US strategic bombers.
"After expelling foreign military aircraft from Russia's national borders, the Russian fighter jet returned to its airbase," the Russian Defense Ministry said.
The statement emphasized that the Russian fighter "strictly complied with international rules for the use of airspace".
Pentagon spokesman Brigadier General Pat Ryder confirmed that the US plane was intercepted by Russia. He also said that the B-1 bombers were participating in a "long-planned exercise in Europe".
This is the latest in a series of similar incidents. Just over a week ago, Russia said two planes, one German and one French, were intercepted as they tried to "invade" its airspace.
In mid-April, Russia also sent fighter jets to fly alongside German naval aircraft over the Baltic Sea.
Most cases do not leave serious consequences. In March, however, an American drone crashed after colliding with a Russian fighter jet over the Black Sea.
Russia's Ministry of Defense confirmed it sent a jet after detecting an American drone flying over the Black Sea. However, the agency denied causing the crash, saying the US plane had lost control on its own accord.