The diner above – a man nicknamed Kaito on Twitter – bought a cup of udon noodles on a business trip in Nagasaki Prefecture – Japan.
On May 21, this person went to the Marugame Seimen store in Isahaya City and asked for a bowl of Shake Udon noodles. After mixing the spices and shaking the cup of noodles, he heedlessly enjoyed the delicious dish.
It was only when he had eaten most of his cup of noodles that he discovered a live green frog swimming in the broth. Mr. Kaito shared a video of himself using his chopsticks to pick a frog out of a noodle cup and warned people about using Marugame Seimen products.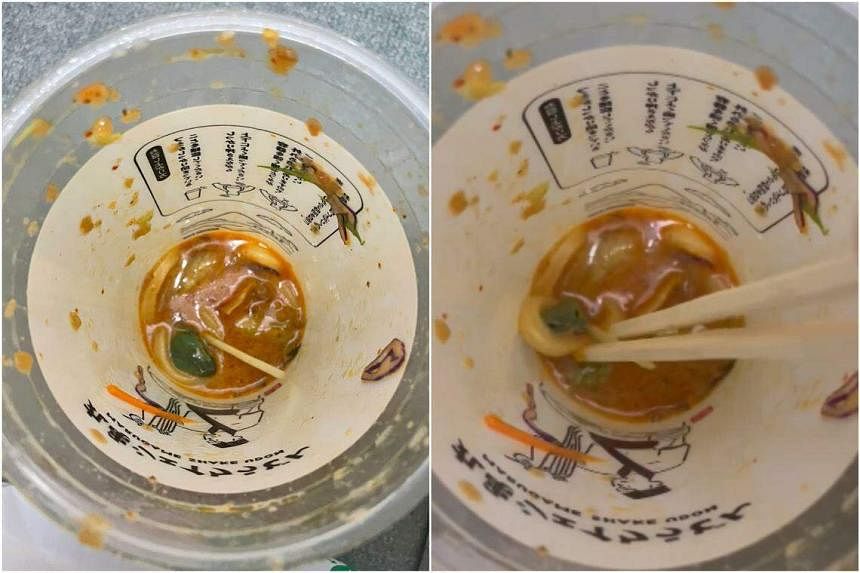 According to Kaito, said Marugame Seimen shop was temporarily closed for 3 hours that day, but continued to operate at night, serving the same Shake Udon noodles.
On the company's website, Marugame Seimen confirmed the incident and apologized to Mr. Kaito. The frog is said to have been stuffed into a noodle cup at a vegetable processing plant. Marugame Seimen has announced that it will increase inspections of all its factories and work with factories that handle raw vegetable ingredients.
The new Shake Udon cup was added to the menu at Marugame Seimen stores and sold over 200,000 cups in the first 3 days from May 16th.
Marugame Seimen currently has over 1,000 stores inside and outside Japan.
Earlier, on May 11, a frog was also found in a salad purchased at a supermarket in Nagano, central Japan.
Pham Nghia