Moscow claims the vandals are Ukrainians, although Kiev insists they had nothing to do with the attack.
After what appeared to be the biggest attack since Russia launched a military operation in Ukraine 15 months ago, two armed groups, the Russian Freedom Army and the Russian Volunteer Army, have claimed responsibility for the attack.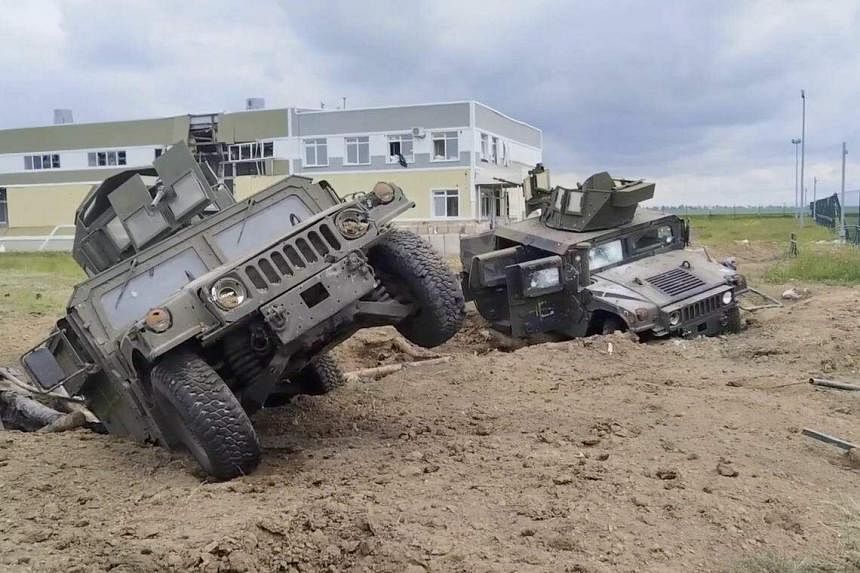 Destroyed armored vehicles in Grayvoronsky, Belgorod region, Russia, on May 23. Photo: EPA-EFE
The Belgorod region is an important center of Russia's military campaign in Ukraine, containing fuel and ammunition depots.
Russia's Defense Ministry said its forces surrounded the fighters and routed them with airstrikes, artillery fire and active attacks by border guards. According to the Russian Defense Ministry, more than 70 people believed to be Ukrainian snipers were killed, and four armored vehicles and five pickup trucks were destroyed.
Belgorod regional governor Vyacheslav Gladkov said a Russian civilian was killed in the clash between the two forces.
In a statement shortly after midnight on May 23 (local time), Gladkov announced that an explosive device had been released from the drone. There were no casualties and the drone was shot down by air defenses.
One of the two groups attacking Russia, the Russian Freedom Army, wrote on social media: "One day we will come and stay."
The other group, the Russian Volunteer Army, is said to have "demilitarized" a company of Russian motorized rifles and destroyed armored vehicles.
According to Reuters news agency, the Ukrainian government said it was monitoring the situation and was not involved in the incident. However, Dmitry Medvedev, deputy chairman of Russia's Security Council, said Kiev's denial was "a lie" and that "the attackers" deserved to be destroyed.
Spring May