At present, the multilateral forum structure that China has established with five Central Asian countries: Kazakhstan, Kyrgyzstan, Tajikistan, Turkmenistan and Uzbekistan is only a small set of forces.
But in terms of development prospects, this group of forces could have a very bright future. The great initiative of the world's second largest economy "One Belt, One Road" has been implemented across Central Asia from these 5 countries.
China also plays a key role in the Shanghai Cooperation Organization, of which some of the five Central Asian countries are members. China is a member of the BRICS group (the bloc of emerging economies, in addition to China, Russia, Brazil, India and South Africa) and the G20. With this, it is clear that the space and scope of its activities are broader, more specific and practical than the G7 group.
China and the five Central Asian countries discussed at their high-level meeting the promotion of bilateral economic cooperation, trade exchanges and investment activities, as well as within the scope of projects to connect the countries.
China has launched major projects and investment programs in infrastructure development, transportation and supply chain diversification. Specific and practical, both immediately beneficial and have long-term strategic significance.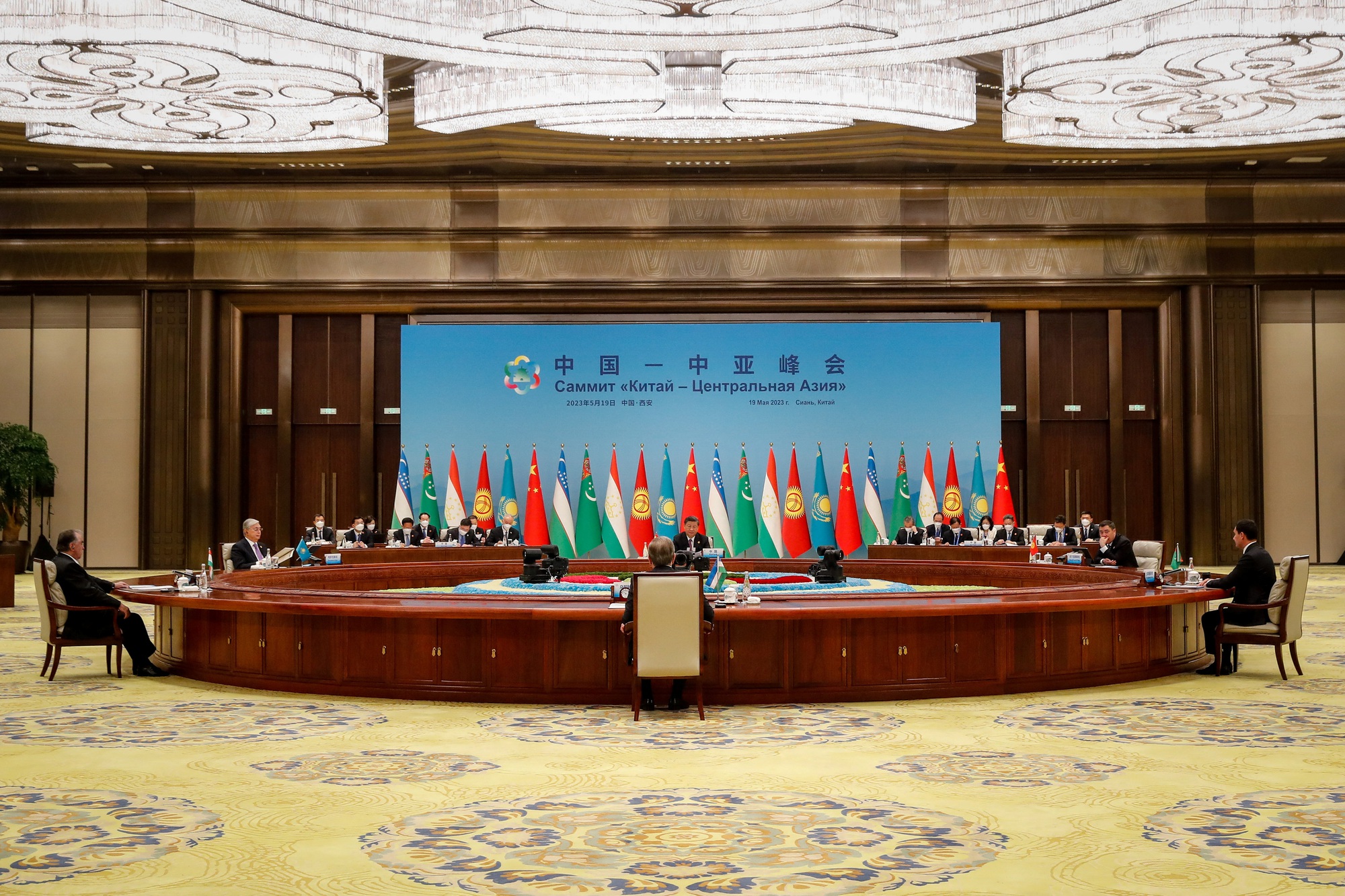 China held a high-level meeting with 5 Central Asian countries in Shanxi over the weekend Photo: REUTERS
Central Asia has long been considered a traditional Russian sphere of influence. Russia is involved in the conflict in Ukraine and its rivalry with the US, EU, NATO and the entire western countryside. This makes it impossible for Russia to continue to place high political priority and invest large resources in Central Asia.
The US withdrawal from Afghanistan and the Taliban's return to power fundamentally changed the political and security landscape in Central and South Asia. China has the favorable opportunity and real capacity to build the most prominent political and security role in this region. The Shanghai Cooperation Organization comes from a collection of countries with shared security concerns.
China and the five Central Asian countries now focus their primary attention on cooperation and connectivity between economies, but from that point of view there will be regional and global security policies and other issues.
Furthermore, for some time now, especially now, the G7 has been fiercely challenged and disputed for its role and influence by the G20, and even by the BRICS.
Cooperating with China, the above 5 Central Asian countries have more options for partners in politics, economy, trade and security than Russia and Western bloc countries.
Gathering these 5 Central Asian countries around itself, China has built a new geopolitical game of interest and influence that helps the world's second largest economy to easily create advantages and exceptional advantages over other countries, other external partners. The larger the new set of perspectives, the more single and double benefits for Beijing.