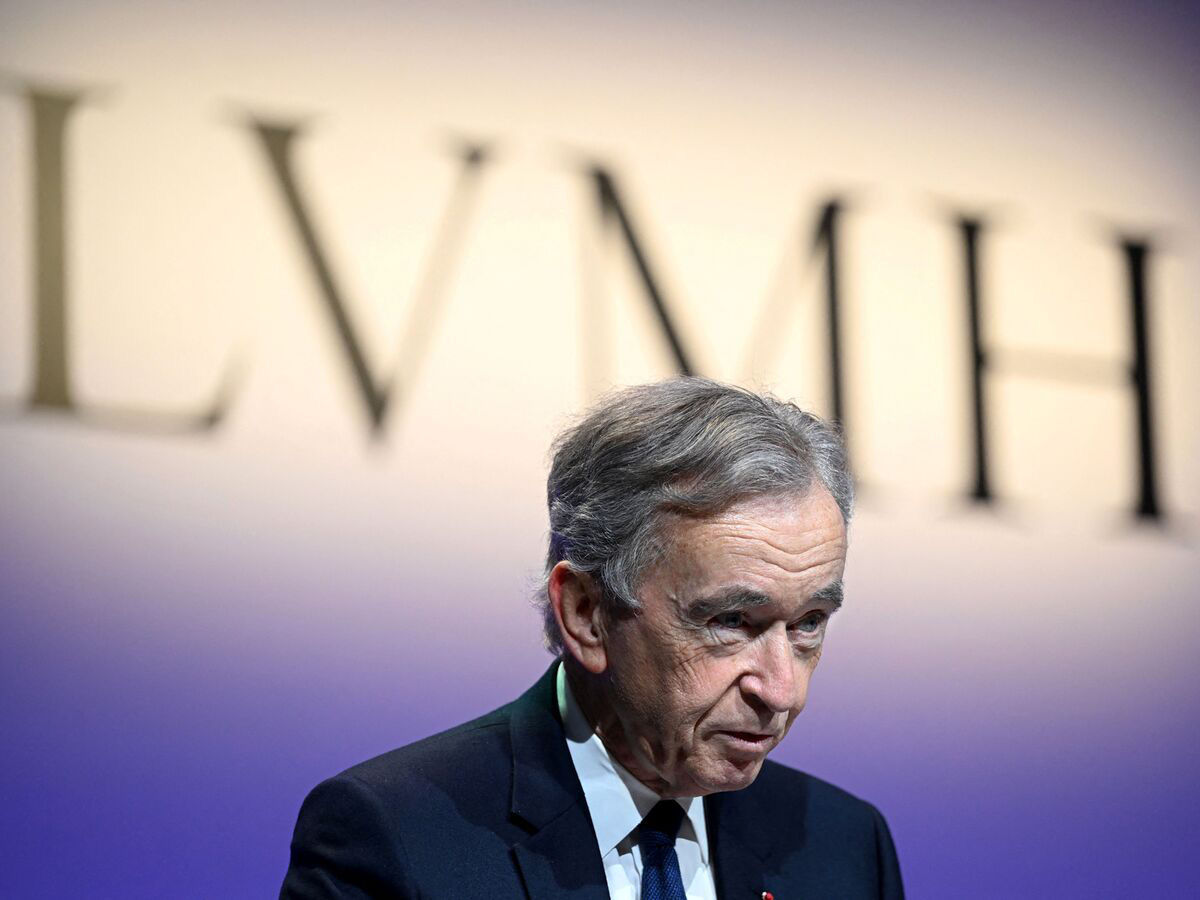 French billionaire Bernard Arnault is still the richest person in the world, despite his fortune dropping by more than $11.2 billion in a single day — Photo: BLOOMBERG
Billionaire Bernard Arnault is the founder of the LVMH group, owner of luxury brands such as Louis Vuitton, Dior, Givenchy, Tiffany & Co.
At the close of trading on May 23 on the Paris stock exchange, LVMH shares fell 5%, thus wiping $11.2 billion from the founder's net worth.
This was the biggest fall in a year for LVMH shares, against a backdrop of a slump in the luxury goods sector in Europe due to concerns about a weakening global economy, especially the US economy.
According to Bloomberg News, even after losing $11.2 billion, the French billionaire still has a net worth of $191.6 billion and remains the richest person in the world.
The wealth gap between the owner of LVMH and the world's second-richest billionaire, Elon Musk, has narrowed to around $11.4 billion. Since the start of the year, LVMH shares have risen by around 23%, helping billionaire Arnault earn an additional $29.5 billion.
Until now, sales of luxury goods have depended on China's rapid recovery from COVID-19, as well as the purchasing power of the US market.
However, the Cartier brand said in May that growth in the US market has slowed since November 2022.
Last week, the Burberry brand released a report showing that US sales were down 7% in the first quarter of 2023.
While the super-rich are still spending heavily, younger American consumers are cutting back on purchases because of the bleak economic outlook. This fact leads investors to fear luxury stocks in Europe.