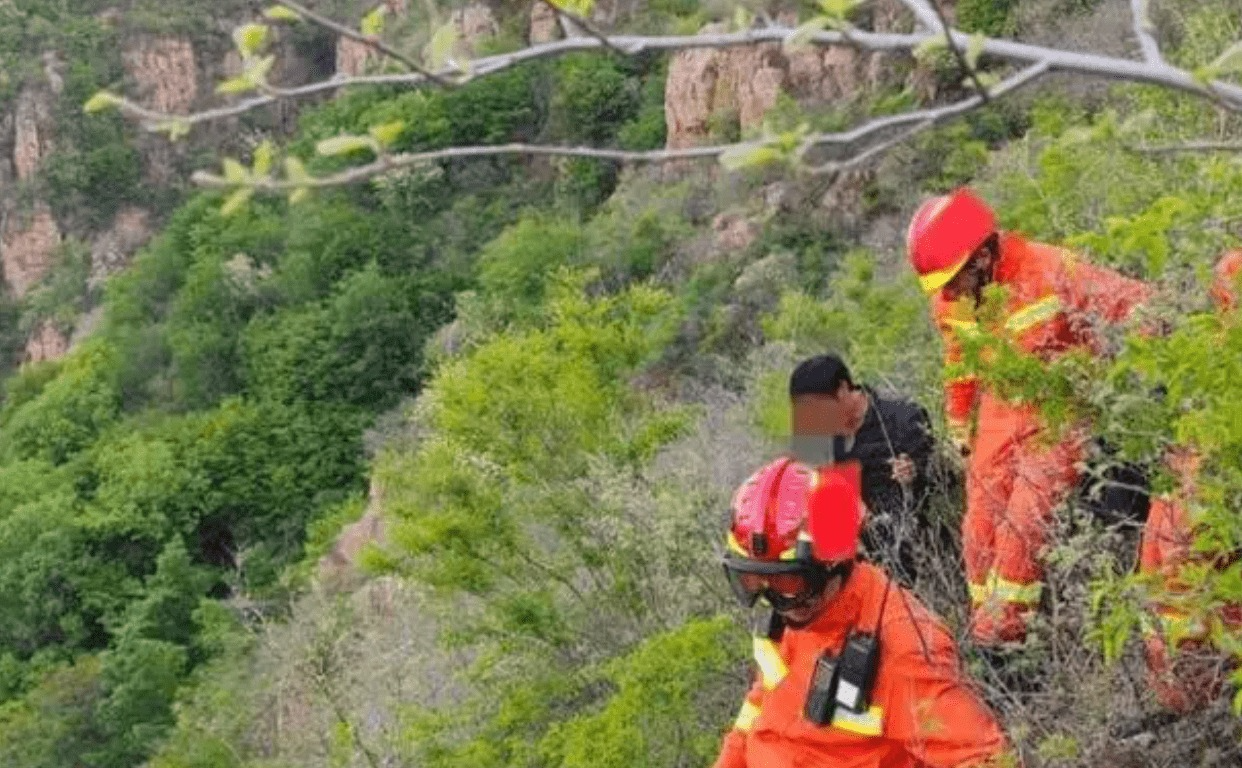 Chinese rescue forces approach the crash site – Photo: SOHU
On May 25, the Ministry of Foreign Affairs of Vietnam continued to announce the case of a car carrying Vietnamese people crashed into a cliff in China.
According to information from the Consulate General of Vietnam in Nanning (China), on May 22, the Chinese side announced that two more victims carrying Vietnamese documents had died. Thus, to date, there are 13 Vietnamese casualties, of which 11 died and 2 were injured.
Immediately after receiving the above information, the Ministry of Foreign Affairs urgently coordinated with national authorities to verify the identities of the victims. The Ministry of Foreign Affairs will also shortly notify the victim's family and relevant localities to promptly implement the necessary post mortem procedures.
Earlier, on May 21, the Consulate General of Vietnam in Nanning visited two injured citizens. These two are currently in stable health and wish to return home soon to be reunited with their families.
Initial information from the Ministry of Foreign Affairs says the accident occurred at 6:30 am on May 19 in Jingxi City, Baisha, Guangxi Province.
The Chinese side determined that the Toyota Highlander fell off the cliff. This 7-seater car carried twice the specified number of people. The cause of the accident has not been clarified.
In a May 25 statement, the Ministry of Foreign Affairs said it had instructed the Consular Department and the Consulate General of Vietnam in Nanning to continue to closely monitor the case and closely coordinate with local and domestic authorities, guide and support the families of the victims to bring the victims' bodies/remains back home soon.
Vietnam will also carry out the necessary citizen protection work so that the two injured citizens can return home soon.
Guangxi is an autonomous region of China bordering Vietnam with predominantly mountainous terrain. The town of Tinh Tay borders Cao Bang province in Vietnam.