The above information was obtained by the South China Morning Post on May 23, quoting Tactical Report, an intelligence agency based in the capital Beirut – Lebanon.
According to the Tactical Report, Saudi Arabia Military Industry Company (SAMI) is in talks with North China Industry Corporation (Norinco) to purchase fighter jets, surveillance drones and air defense systems.
Chinese weapons included in the potential deal include Sky Saker FX80 unmanned aerial vehicle (UAV), CR500 reconnaissance aircraft (VTOL), Cruise Dragon 5 suicide aircraft and HQ-17AE short-range air defense system (SHORAD).
The negotiation process between the parties is expected to last until the end of this year or the beginning of the next, and it is reported that all transactions in the above agreements will likely be paid in the local currency, yuan.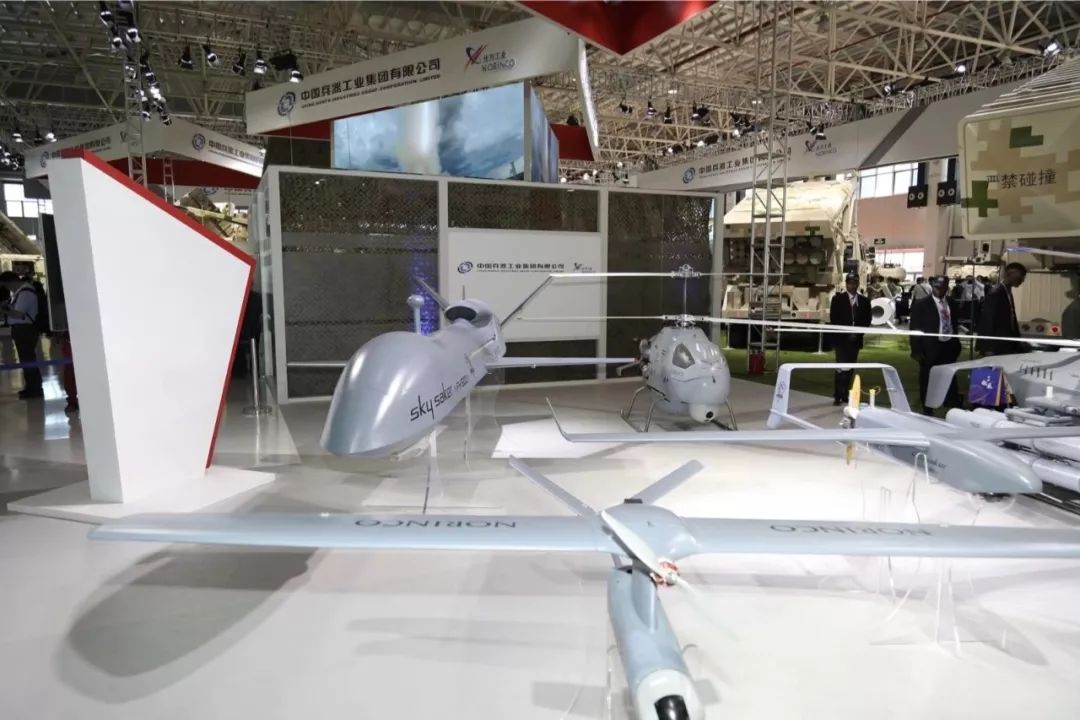 China is said to be in talks with Saudi Arabia and Egypt to sell a variety of weapons to those two countries. photo: militarydrones.org.cn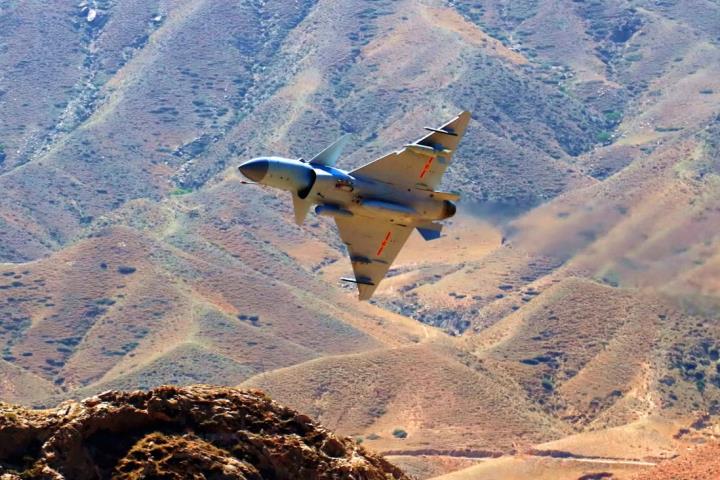 Egypt is said to be in talks with China to buy the J-10C multi-role fighter. Photo: Xinhua News Agency
In another report, the Tactical Report said that negotiations between the Egyptian Air Force and the Chengdu Aircraft Industry Corporation are ongoing, the two sides are meeting on the sidelines of the Langkawi International Maritime and Aviation Exhibition in Malaysia. Cairo looks for the Chengdu J-10C fighter. J-10C is a new aircraft sold only to Pakistan.
The sources said that during the meeting, the Chinese company unveiled the latest innovations on the J-10C, including an advanced electronic warfare system and active electronically scanned array (AESA) radar.
First launched in 2006, the J-10 was the first Chinese-built jet fighter to come close to the capabilities of those built by Russia and the West. The J-10 has an advanced radar, electronic control system, reaches a top speed of Mach 1.8 (1.8 times the speed of sound) and can carry out ground attack missions in addition to intercept missions.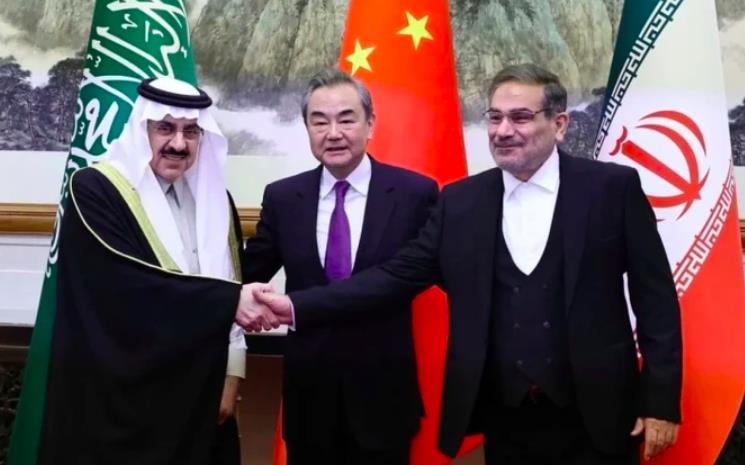 Officials from Iran, China and Saudi Arabia meet in Beijing on March 10. Photo: China Daily
According to the South China Morning Post, China has recently emerged as a supplier of advanced weapons at affordable prices and without political restrictions.
Chinese military expert Song Zhongping said: "China is willing to sell high-tech weapons to friendly countries without making any political terms. It has started to appeal to the Middle East."
Both Egypt and Saudi Arabia are among the world's largest arms importers. These two countries increasingly see Russia and China as partners in many areas to reduce dependence on the US.
Saudi Arabia is seeking to diversify its weapons sources amid rising tensions with Washington following the 2018 death of journalist Jamal Khashoggi and the controversial OPEC+ decision last year. The Organization of Petroleum Exporting Countries (OPEC) and its partner countries (OPEC+) have agreed to drastically reduce production.
In recent years, China has expanded cooperation with Saudi Arabia in many aspects, including economic, military and diplomatic. Beijing also mediates talks to restore relations between Saudi Arabia and Iran.