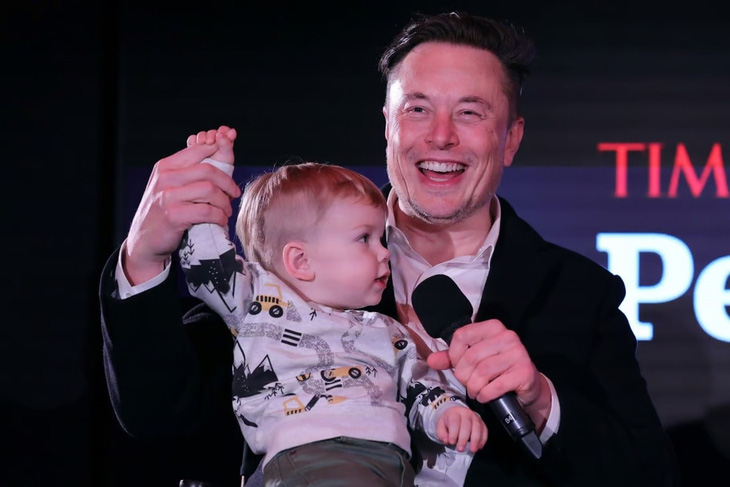 In an interview with The Wall Street Journal, Elon Musk said he has no plans to hand over control of the company to his children — Photo: SCMP
Elon Musk has said he has no plans to hand over the companies he owns to his children anytime soon. In an interview at The Wall Street Journal's CEO Conference event, the billionaire revealed that he has determined who can take over the company if something goes wrong, such as an unexpected illness.
He said it was wrong for directors to hand over companies or voting shares to their children.
"I'm definitely not the type of parent to give their kids some stock in the company if they don't have the interest or ability to manage. It's a mistake," he told the WSJ.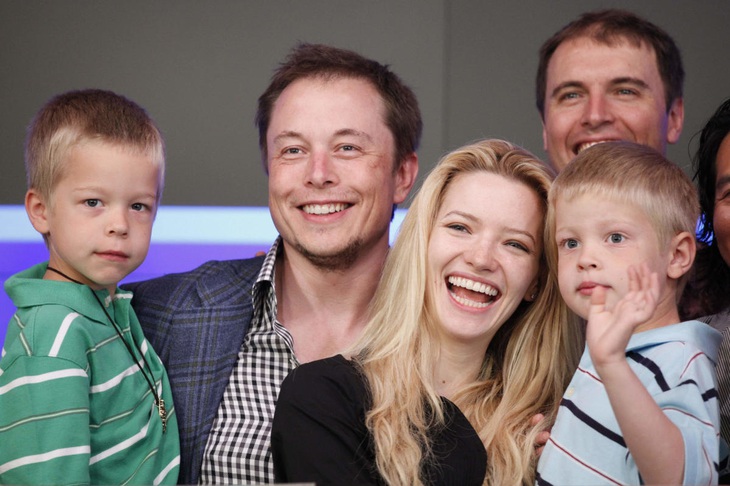 Elon Musk with ex-wife Talulah Riley and twin sons Griffin (left) and Xavier in New York in 2010 – Photo: AP
Elon Musk has 9 children, the oldest is 19 years old. It is often seen that the CEO of Tesla often appears at events with his 3-year-old son, X Æ A-12 Musk (this is the boy's real name, not a pseudonym). He also gave the boy his own Twitter badge.
But not all children are close to Musk. Last year, the billionaire's eldest son asked to change his name. She told Reuters that she didn't want "to be related to her biological father in any way".
"Should you bring your kids into your company?" it's an age-old debate among billionaires. Entrepreneurs like Apple's Steve Jobs have no intention of leaving property to their children.
Meanwhile, others are trying to bring their families into the company. For example, Bernard Arnault (the richest man in the world) or Rupert Murdoch (the media mogul after The Wall Street Journal, New York Post, Fox News, The Sun, The Times, Herald Sun) handed over part of their empire. for the children, launching the "war for the throne" in the family.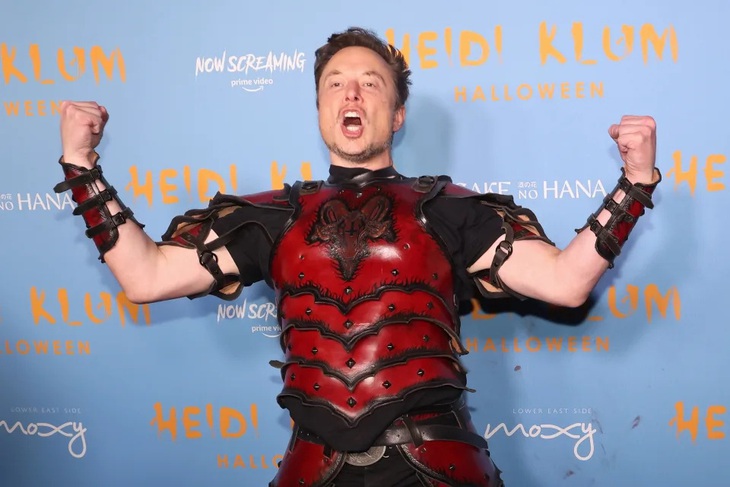 Elon Musk attends Heidi Klum's 2022 Halloween party – Photo: Yahoo News
With the above answer, it seems that Elon Musk has the same opinion as Steve Jobs. The owner of five companies (SpaceX, Tesla, Twitter, Boring Company, Musk Foundation) said that "succession is one of the oldest and most difficult problems".
But he has spoken with board members about his successors. "If something happens to me, they know who to turn to," he said.
The biggest headache for him is not who will run the company, but who will take over its actions. He once intended to create an "institution" that could control his voting shares.
However, he certainly has no intention of letting anyone else take his place at this point. Earlier this month, he dismissed rumors that he was looking for a new CEO of Tesla. The Wall Street Journal once reported that it was possible that "that person" was CFO Zach Kirkhorn.