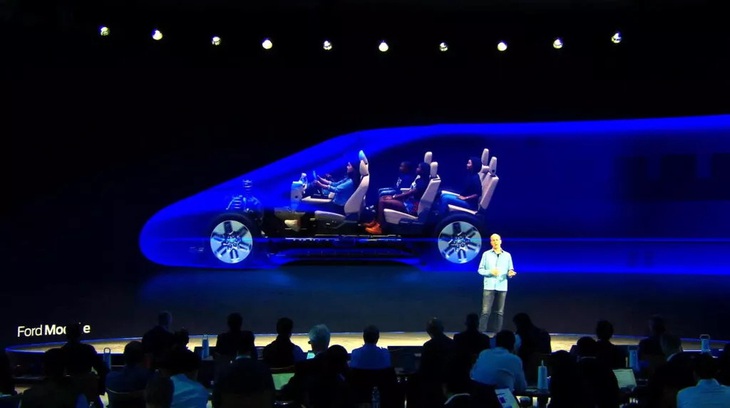 The all-new 7-seater electric SUV appears to be the answer to why the Ford CEO slammed the huge US battery run – Photo: Ford
While internal combustion engines are still an important part of the development plan, Ford is also betting big on the Model e electric vehicle division. One of the big "shots" is the brand new 7-seater electric SUV.
Ford CEO Jim Farley said this electric SUV will be as agile as a "personal express train". Director of Electric Vehicles and Digital Systems, Doug Field, revealed that while manufacturers are racing to build big batteries to increase range, the winner is whoever comes up with the most efficient product.
Although the actual image of the car has not been shown, looking at the "teasing" image, the car will be aerodynamically optimized with a long stroke like a sports car as well as a coupe.
In addition, the car also reduces weight, lowers the chassis and tires with less rolling resistance.
All will create an electric SUV with a range of 563 km. Keeping the speed of 113km/h, the distance covered is 483km.
Designed as a family car, Ford's 7-seater electric SUV can travel 240 km with just 10 minutes of fast charging.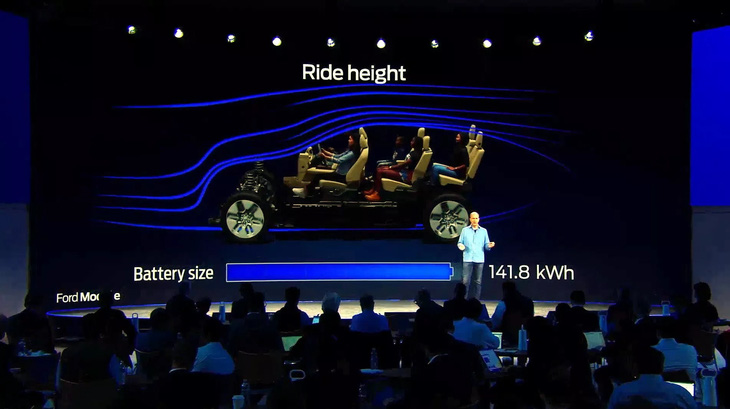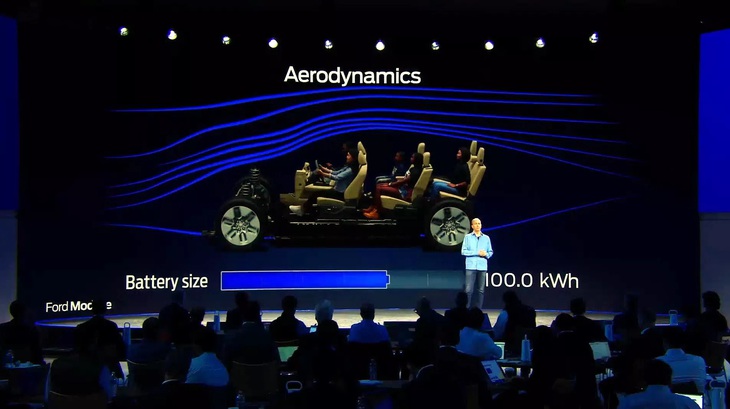 Doug Field explains how Ford will reduce battery size while ensuring impressive enough range – Photo: Ford
Normally, to achieve the above range, the equipped battery will be too big and heavy. But Ford's new electric SUV only uses a 100kWh battery, which is just a third of what a conventional battery delivers at the same range.
As the vanguard of the new electric vehicle division, the SUV will use a platform originally intended for pickup trucks codenamed T3. This shared platform pickup was described by Jim Farley as the "Millennium Falcon with a rear porch" ("Eagle" The Millennium Falcon is a fictional spacecraft that appears in the Star Wars franchise).
When asked why not convert existing SUVs into electric SUVs like the Ford Expedition, Field said that if he did, it wouldn't be a good SUV, nor a good Expedition model.
As planned, the 7-seater electric SUV will launch in 2025, helping Ford reach its goal of selling 2 million electric vehicles by the end of 2026.