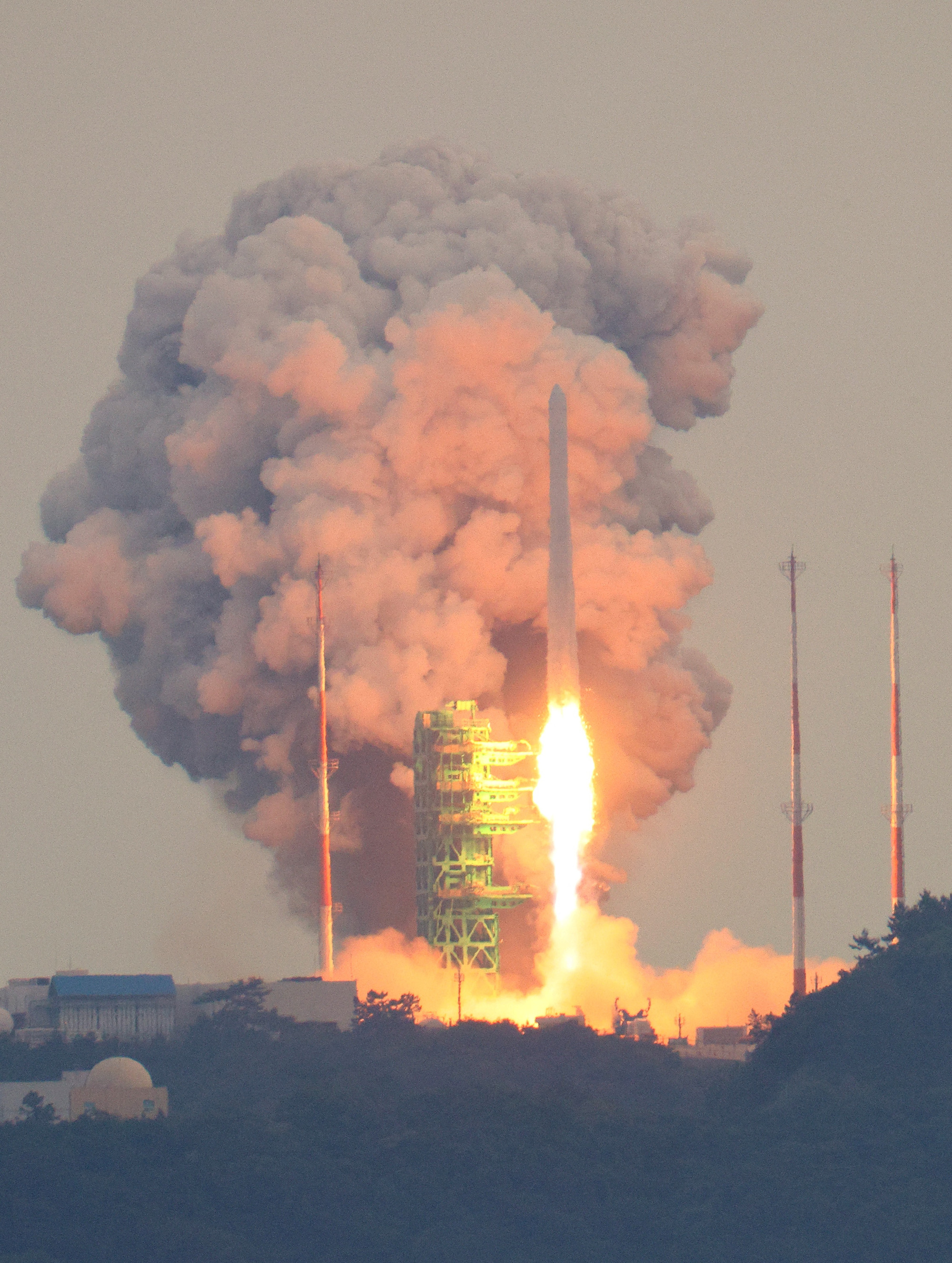 Nuri rocket leaves launch pad on May 25 – Photo: REUTERS
The Nuri rocket was launched from the Naro Space Center on the south coast of Korea at 6:24 pm local time 25-5. Technical problems caused the launch to be delayed a day early.
South Korean President Yoon Suk Yeol did not hide his delight after the successful launch. He emphasized that this is a milestone to place Korea on the list of 7 countries capable of putting satellites into orbit with self-developed boosters.
"It will change the way the world views Korea's space science technology and advanced industry," said President Yoon.
South Korea's Minister of Science and Information Technology Lee Jong Ho said the Nuri rocket carried eight satellites in this launch. One of them contacted a ground station located in Antarctica after separating from the rocket.
Authorities are examining the remaining satellites. This is known to be the first commercial satellite launch using a Nuri rocket. In June last year, South Korea also launched another Nuri rocket to put dummy satellites into orbit.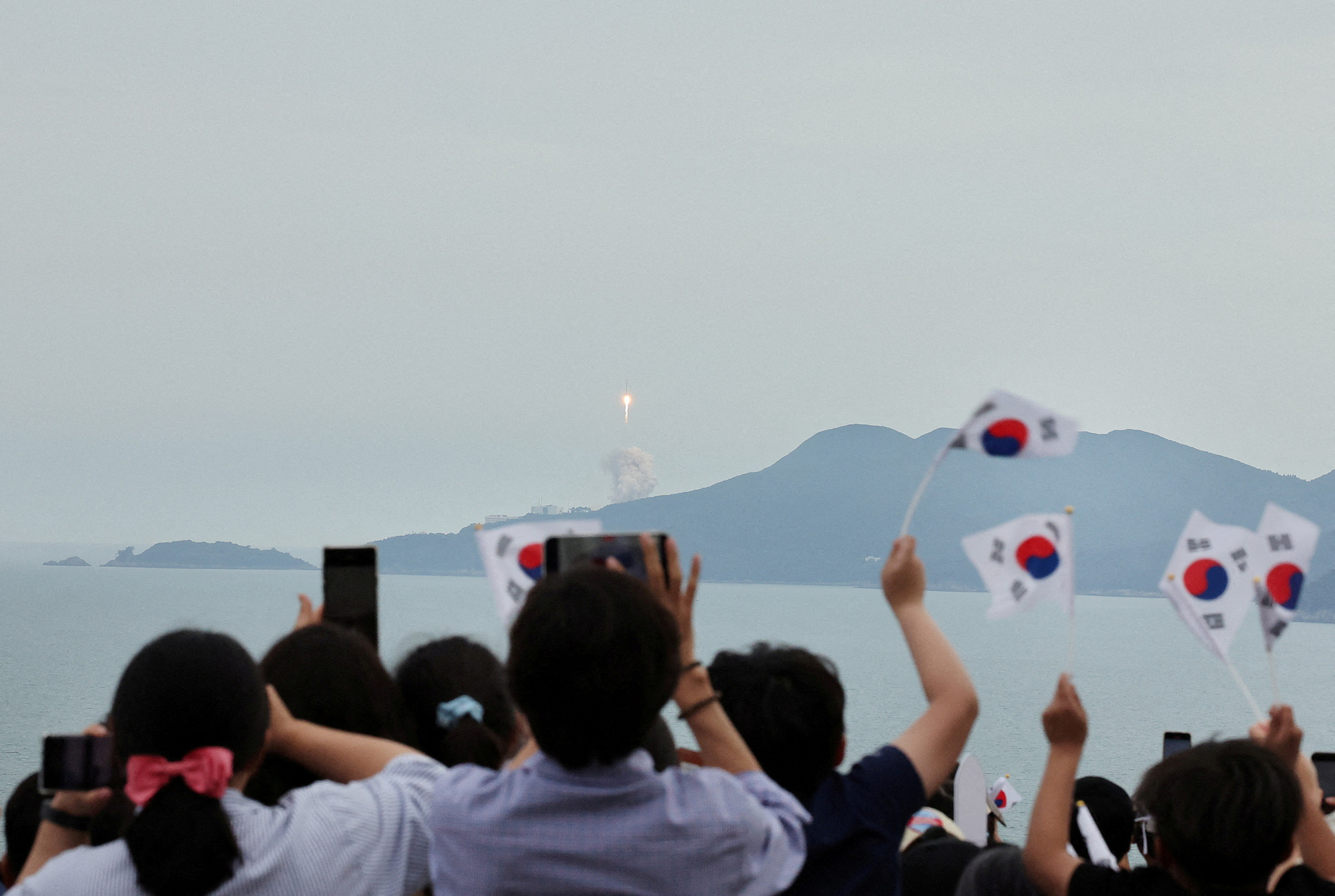 Koreans gather to watch the launch of the Nuri rocket on May 25 – Photo: REUTERS
Nuri uses only Korean rocket technology and is the first space launch vehicle produced in the country. South Korea is expected to have three more flights by 2027.
The Nuri missile is seen as the linchpin of Seoul's ambitious plans. The land of kimchi intends to build a 6G network, an intelligence satellite and explore the moon in the future.
In the Asian arms race, space rocket launches have long been a sensitive issue. North Korea is preparing to launch its first military spy satellite.
Last week, North Korean leader Kim Jong Un approved final preparations for a satellite launch, but did not elaborate on when the launch would take place.
Seoul also has plans to launch military satellites, but has ruled out using the Nuri rocket for that purpose.