On May 24, Dr. BS Nguyen Thi Thuy Ngan, deputy director of the Department of Tropical Diseases at Cho Ray Hospital, said that the department had just received a male patient (34 years old, residing in Duc Linh District, Binh Thuan Province) with poisoning , after eating cicada carcasses because it was mistaken for "cordyceps" nutritious food.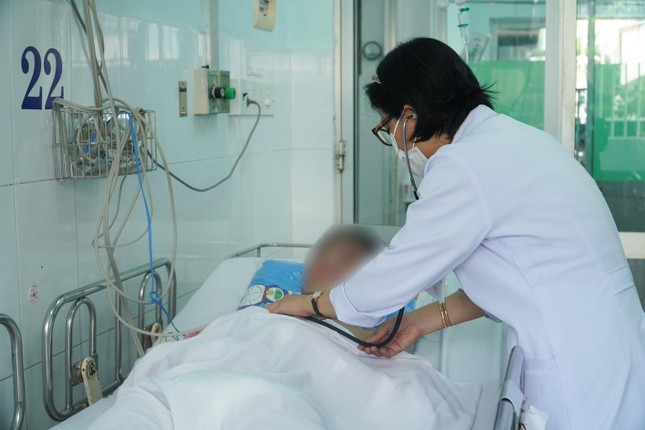 Patient hospitalized in a serious state of intoxication after ingesting "cordyceps" cicadas
According to his medical history, on May 21, the male patient went to work in his home garden and found the mushroom-shaped cicada pupa, which he thought was cordyceps. He brought home to cook and eat more than 10. Immediately after eating, the patient fell into a state of fatigue, headache, abdominal pain, vomiting.
The patient was taken by his family to Southern Binh Thuan Regional General Hospital for first aid and then transferred to Cho Ray Hospital. Upon admission, the patient had lethargy, urinary retention, muscle weakness, abdominal pain, and vomiting. The results of the medical examination showed that the patient's heart rate was slow.
According to Dr. Mercury, the eggs, after being deposited by cicadas on the ground, will turn into larvae (also known as cicada pupae). Cicada pupae are in the soil, can be attacked by fungal spores and live in the host (cicada pupae), which will replace host tissues and produce long stems. These fungi suck nutrients from the host, causing the host to die and grow outside the host's body. That's why they are called "cordyceps".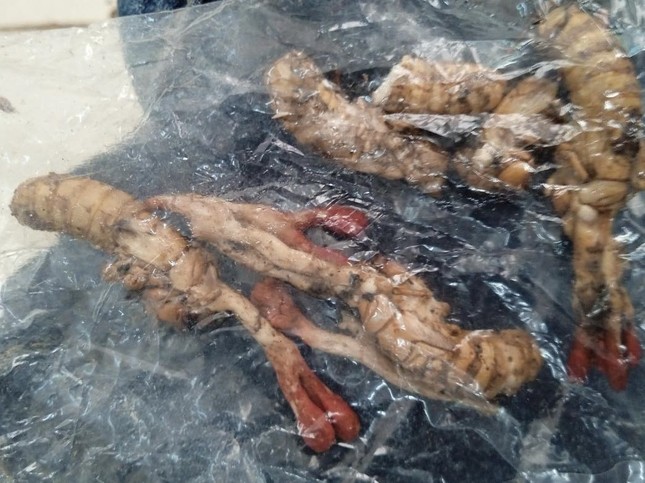 Poisonous mushrooms parasitic from the patient's cicada pupae that have not been consumed are brought to the hospital by relatives
Depending on the type of fungus in the host, which is beneficial to human health or poisonous, "cordyceps" can be a nutritious food (traditional medicine) or toxic to humans, as in the patient above.
Once admitted, the patient is being actively treated in the Tropical Diseases Emergency Department. It is not possible to determine exactly which fungus caused the patient's intoxication. The treatment, mushroom poisoning after eating cicada carcasses, has no specific antidote, but only supportive treatment for the symptoms that the patient presents.
From the above case, Dr. Thuy Ngan recommends that people absolutely not eat when encountering cicada pupae. To use "cordyceps", it is necessary to purchase products of clear origin and quality assurance.