Since billionaire Musk took over the social media platform last October, he has laid off thousands of employees, including many engineers responsible for fixing software bugs.
Current and former Twitter employees told Reuters news agency that drastic layoffs would put the platform at risk of crashing during periods of high traffic. Musk attributed the problems to his large number of listeners and followers on Twitter.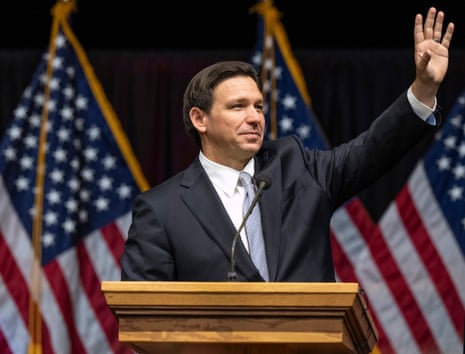 Florida Governor Ron DeSantis. Photo: AP
About 678,000 people tuned in to hear the DeSantis campaign announcement amidst constant Twitter issues. The event was eventually able to continue with around 304,000 listeners. However, that's down from the 3 million people who listened to Musk's BBC interview on Twitter Spaces last month.
The Twitter outage has happened many times under the ownership of billionaire Musk. In March, thousands of users reported problems accessing links posted on the platform.
The March incident was Twitter's sixth major outage since the start of 2023, compared to just three during the same period last year.
After the May 24 incidents, President Joe Biden mocked DeSantis' campaign ad on Twitter: "This link works."
About 30 minutes into the event, Mr. DeSantis was finally able to speak. This incident confused Mr. DeSantis and billionaire Musk. This could affect DeSantis as the governor tries to run for president, as well as billionaire Musk's efforts to influence policy in the new media landscape.
Spring May