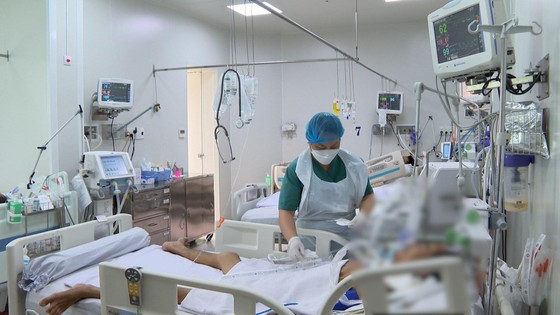 A doctor is treating a patient with botulinum poisoning
On the evening of May 25, Pham Khanh Phong Lan, head of Ho Chi Minh City's Food Safety Management Board, said that 15 samples, including bread and rolls taken from the patient's leftovers and the production facility, were all negative. . bacteria. It is not possible to confirm the origin of botulinum intoxication in recent patients.
According to Mrs. Pham Khanh Phong Lan, when it was recorded that 3 children in Thu Duc City were infected with botulinum, this unit only had a clue that they had eaten banh mi. From there I found a man selling banh mi.
This person claimed to have bought sausages from a peddler. A few days later, authorities found the woman and had information about a sausage factory in the town of Thu Duc.
Upon inspection, the authorities found that this establishment operated without authorization and asked to stop operating. At the same time, samples of sausages were taken from the facility and leftover samples from patients were collected for testing.
"Previously, common food poisoning was caused by bacteria like E.coli…causing gastrointestinal upset, diarrhea, abdominal pain. And botulinum toxin is more dangerous that has not been identified. So the most important thing now is that hospitals are ready for an antidote so that when there is botulinum poisoning, there is emergency medicine immediately," said Ms. Pham Khanh Phong Lan.