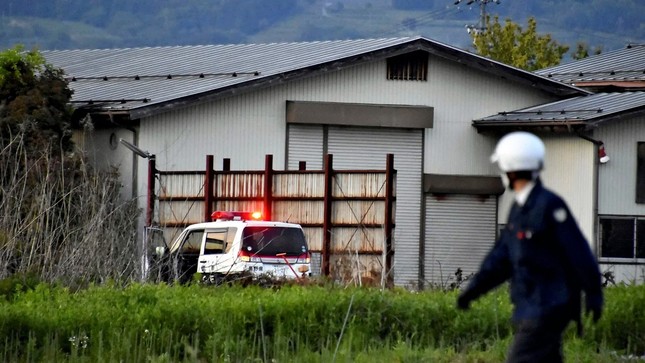 The house where the suspect barricaded himself (Image: AP)
A Nakano city police officer told CNN that security services received a call in the late afternoon of "a man stabbing a woman".
When officers arrived on the scene, the man opened fire with a shotgun-like weapon, hitting several people, then fled the scene and barricaded himself in a building.
The stabbed woman was sent to the emergency room, but did not resist.
NHK later reported that two police officers were also killed and another was wounded.
According to the description of witnesses, the suspect was wearing a hat, camouflage clothing, sunglasses and a mask.
In a notice posted on social media the same day, the Nakano city government urged residents to stay indoors for safety. A spokesman for the Nakano City Police Agency told CNN that authorities conducted an evacuation within 300 meters of the site.
Police are also investigating reports of a gunshot-like sound being heard near the scene hours after the attack.
Gun violence is extremely rare in Japan. The country of 125 million people has one of the lowest gun crime rates in the world due to extremely strict gun control laws.
According to the National Police Agency, by 2022, nine gun-related incidents have occurred in Japan, including the assassination of former Prime Minister Shinzo Abe with a homemade weapon in July.
Source: CNN, Reuters