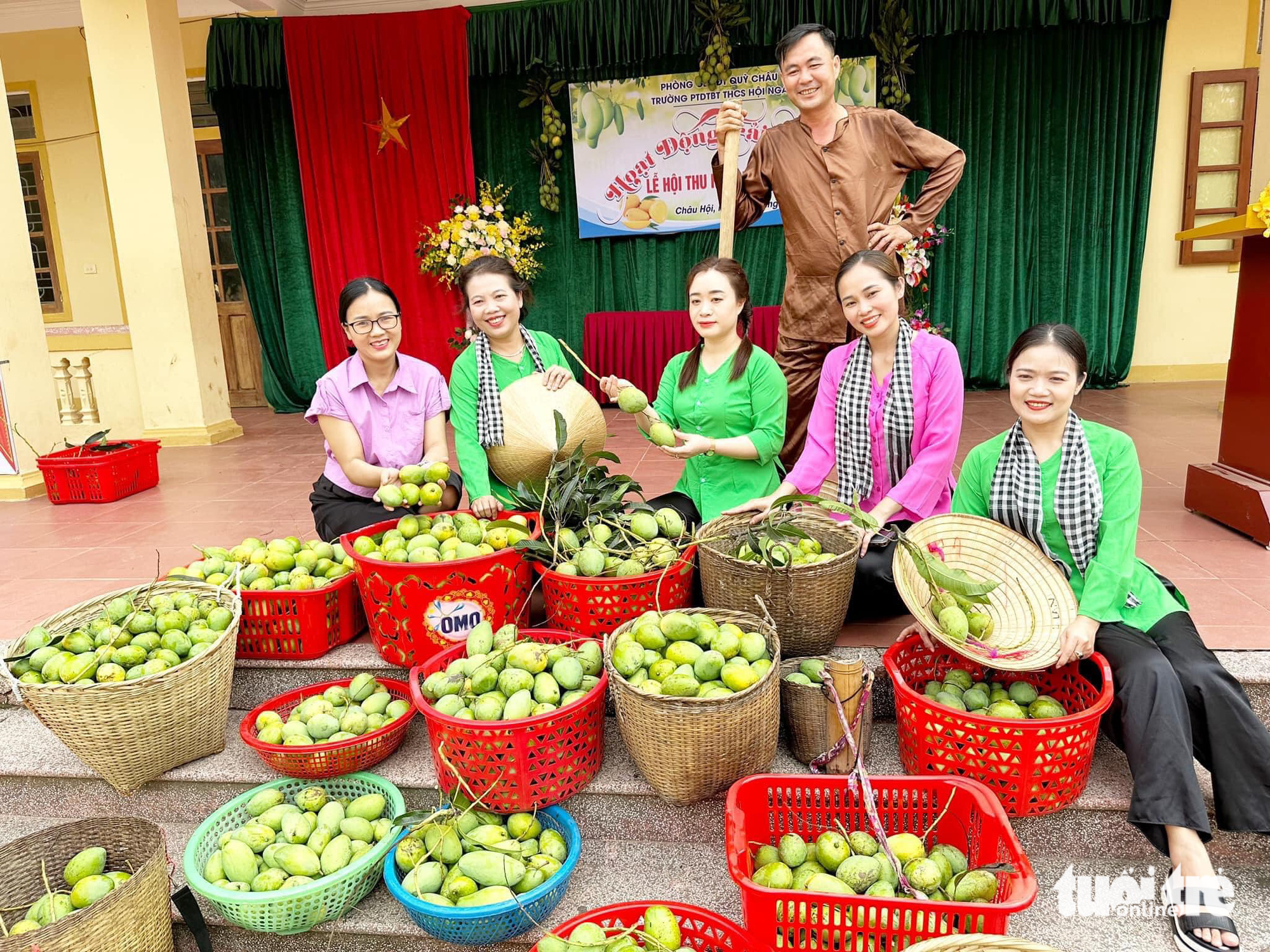 Teachers at Hoi Nga Secondary School for Ethnic Minorities, Quy Chau Hill District, Nghe An pick mangoes for students – Photo: N.ThANG
Harvesting mangoes for students
An image of a teacher holding a day's worth of mangoes in the school yard to present to students before the year-end ceremony was shared on social media and won "thousands of hearts" as netizens' favorites on May 25.
This is an activity carried out at Hoi Nga Ethnic Minority Semi-Boarding School, Quy Chau Mountain District, Nghe An.
Sharing with Tuoi Tre Online, Ms. Le Thi Hung – headmistress of Hoi Nga Secondary School for Ethnic Minorities – said it is the right thing to have teachers pick mangoes for students just before the end of the 2022-2023 school year. All the teachers, students and parents are happy, excited and excited."
Teacher Hung said 7 years ago, before there were cases of students being poisoned by eating gerbera seeds that fell in the schoolyard, implementing their superiors' opinion on finding replacement plants to ensure their children's safety. she planted 12 mango trees, phoenixes and birdseed.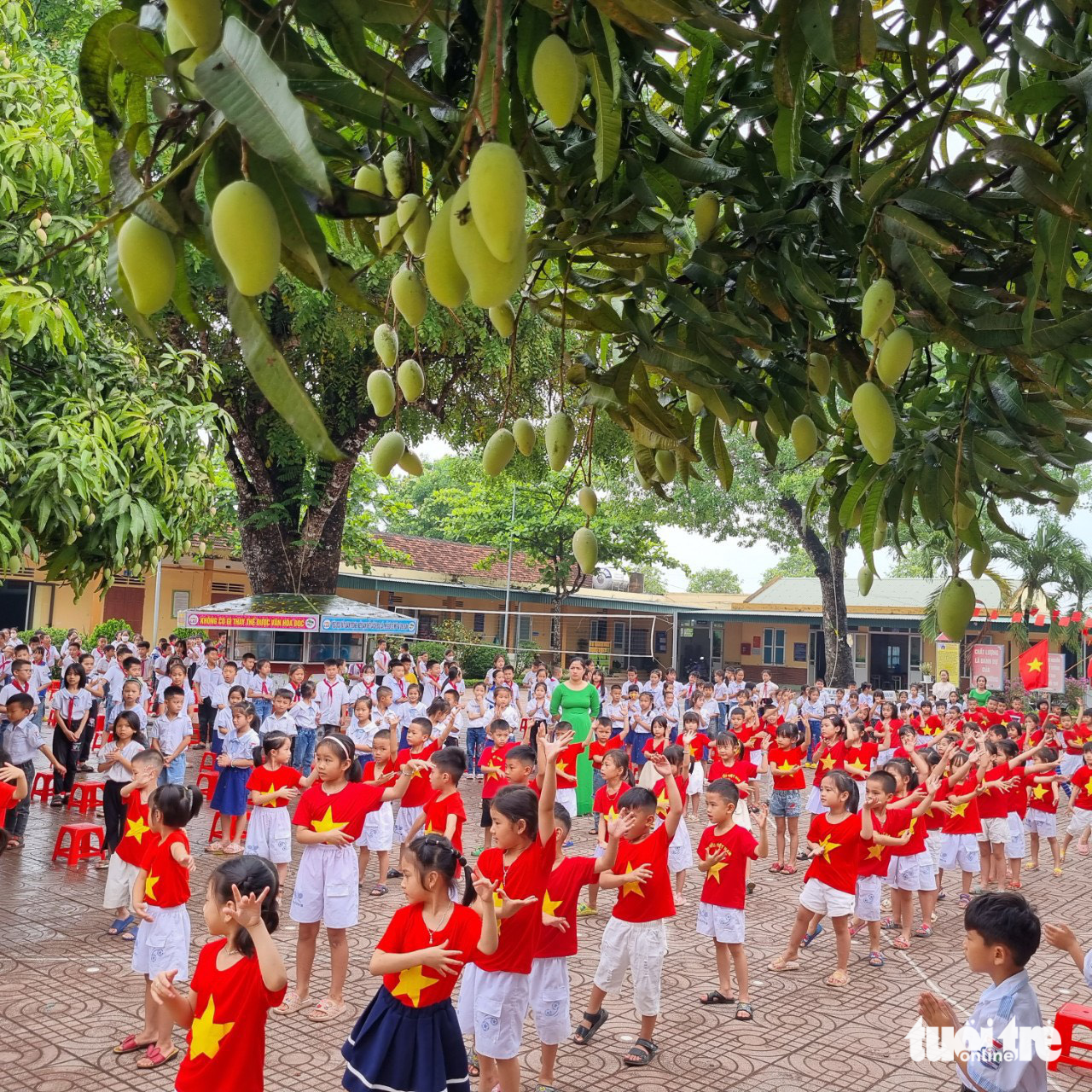 Students have fun under the mango tree loaded with fruit – Photo: N.THANG
"At that time, it was with great regret that I cut down the cornfield that shaded the school. Under each tree, the school made a bed and then assigned classes to take care of each tree. At planting time, the mangoes grow well, creating shade for the school yard. Also, in the last two years, the mango trees have produced a lot of fruit," said Ms. Hung.
Two weeks ago, a severe storm swept through Chau Hoi commune – where the school was closed – causing many trees to fall, causing teachers to worry about falling mangoes.
"The good thing is that despite the heat and wind, the mango trees are still full of fruit. There are hundreds of fruit trees. ", Miss Hung happily.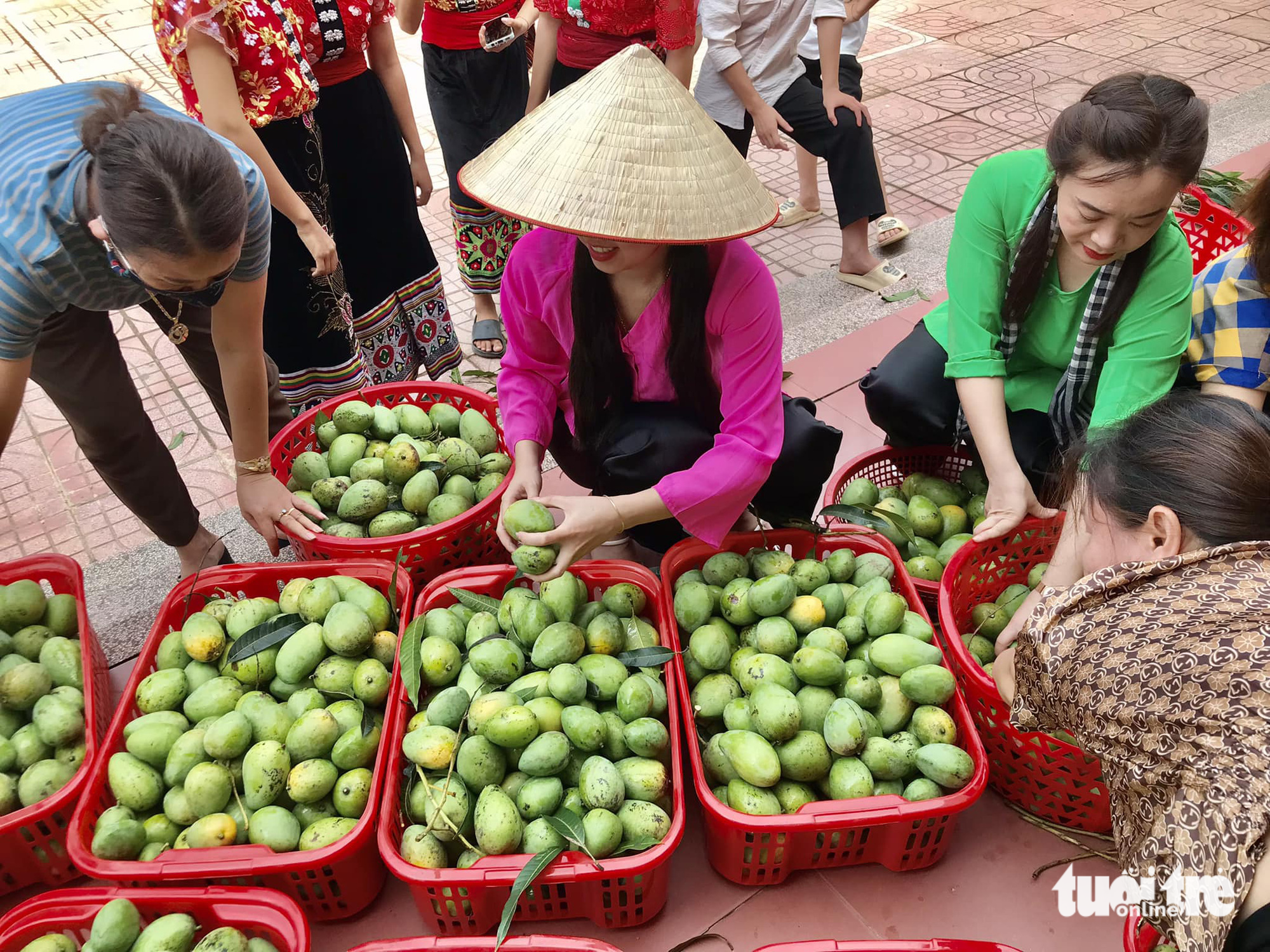 Teachers sort the mangoes and divide them equally among the students – Photo: N.ThANG
Teach students the meaning of protecting trees
In the last class, on May 24, the teachers brought baskets and baskets to pick mangoes. Below, excited students helped their teachers pick mangoes. Everyone was happy because there was "a plentiful season of mango".
Mangoes are divided into classes, making mango pickles, mango smoothies, etc. Many kids can't finish eating and give it back to younger kids.
Mr. Nguyen Trong Giap – general in charge of the school team – shared that the students here are very good, they don't destroy, they don't steal mangoes in the school yard. Teachers dress up as mango picking orchards for students to experience.
"Although the mango is not yet ripe, the children are very excited to enjoy the mango they protect and take care of themselves. With this activity we want to educate students about the sense of protecting the green tree and the lesson of remembering to eat fruit. the one who planted the tree," Mr. Giap said.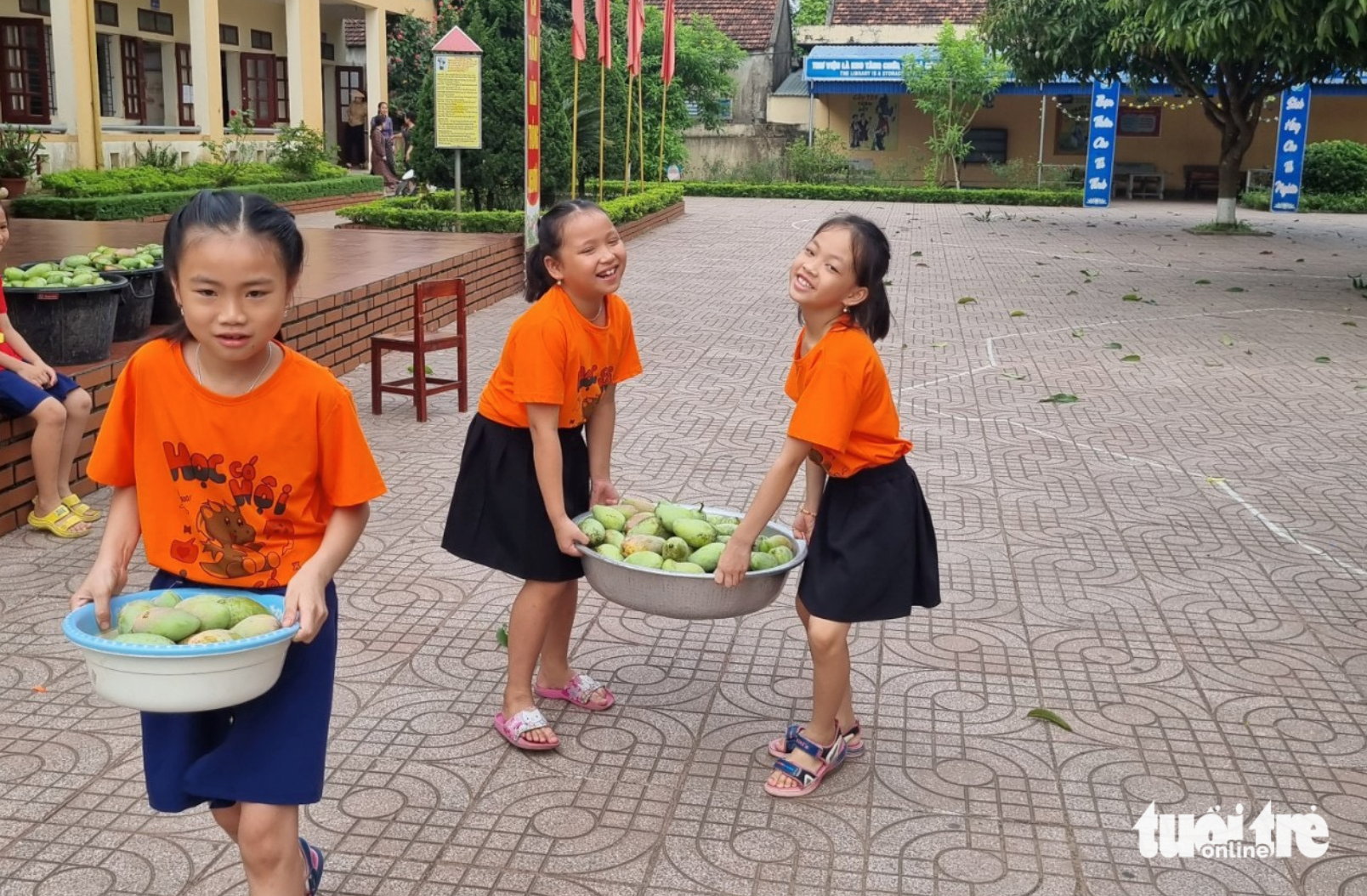 Students help to pick mangoes with their teachers – Photo: N.THANG