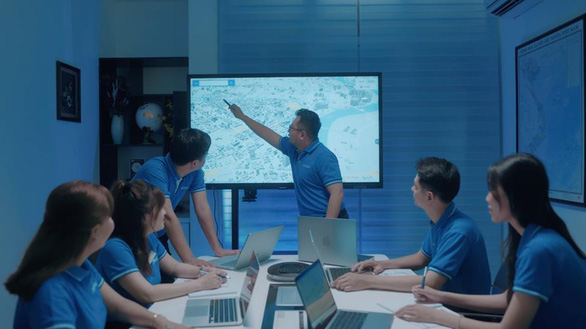 Data quality and accuracy are always the focus of companies
Invest to collect detailed traffic data
Vietmap experts invest in research and application of advanced technologies such as Internet of Things (IoT), AI (Artificial Intelligence), Big Data and many other technologies to enhance data collection and processing capabilities. In addition, the unit uses different specialized means to collect data that guarantee more detailed, accurate and continuous information.
The brand always seeks to apply modern technology and absorb the latest trends, thus providing high accuracy and reliability in the collection of traffic information. In addition, the brand is committed to investing in a team of highly qualified personnel in the field of digital maps – Maps API to respond immediately to changes in information and data from the traffic system in Vietnam, to meet all the needs of customers and the main challenges in this market.
Typically, 02 Vietmap S2 and Vietmap Live navigation software have been highly appreciated by Vietnamese drivers across the country since its launch.
Vietmap S2 is an offline navigation software specifically designed for Android car screens with highly stable and accurate traffic warning data and is updated regularly every 3 months.
Next is Vietmap Live map, this is an online navigation app developed by company team to use on phones or sync with Apple Carplay/Android Auto in cars.
In particular, Vietmap Live's traffic data is continuously updated once a week and automatically syncs the latest data when there is 4G/internet without users having to do any operations.
A representative of the company said, "Both navigation maps are applications worth trying when they reach the maximum in terms of alert data system, accurate navigation algorithm and customization for each individual user. And many other useful features for traffic smooth, safe and active road."
Furthermore, the company added: "The best navigation software is the software that updates the real collection data in the fastest and most optimal way. 100% compatibility of the real data in the map software is impossible for any cartographic company in the world today.
However, we are committed to providing up-to-date fact-gathering data to ensure accuracy and responsiveness to changing traffic conditions."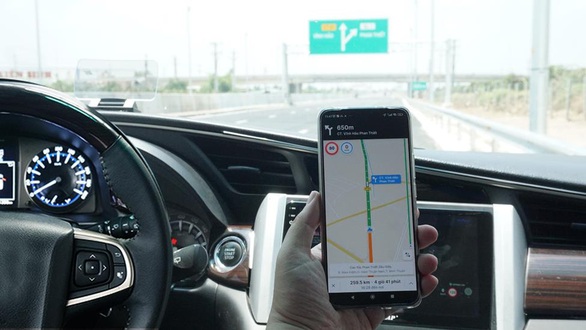 Vietmap Live always quickly updates the latest traffic data.
Rigorous Processing – Ensures reliable and detailed traffic data
Understanding the difficulties of vehicle owners when participating in transit, the company is concerned at every step to ensure that the Data Processing Process steps meet accuracy requirements when customers use the products – branded software.
The process is regularly built and optimized in stages, including 4 main steps: Data collection – Data processing – Data quality check – Packaging and distribution to different versions
First, the unit performs field data collection with detailed information on speed limits, road signs, road systems and road infrastructure for both cars and trucks. machine to ensure coverage and increase coverage during implementation. However, the company invests and applies various collection equipment to meet the special needs of each type of data.
The unit continues sorting groups of data such as: groups of traffic tables, roads and groups of locations and addresses. For each different group of data, the entity applies corresponding tools and forms to validate the changed information. After that, the update will be performed on the brand's hardware and software products.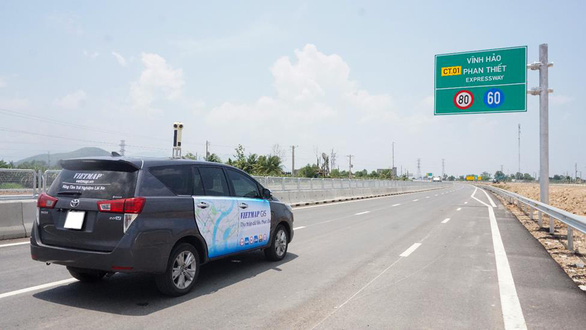 Professional field data collection and fast processing.
Not only does it focus on updating the data as quickly as possible so that users can own the most accurate traffic information, but the company also always listens and understands the needs and driving habits of Vietnamese drivers to update features and products to meet to the increasingly demanding needs of customers. .
The company believes it can do this better because as a map company in Vietnam, the maps are 100% made by Vietnamese.
Together for future development
In the future, the company will continue to perfect the same guideline to turn Vietmap Live into a "national navigation map" exclusively for car users in Vietnam. In addition, the navigation software also guides the continuous updating of data, helping the driver to quickly grasp new traffic information and provide safe and convenient travel.
Not only satisfying the map application, the company is also committed to expanding and developing car accessories products and new solutions to optimize all user needs to help elevate the driving experience and bring the best driving experience. Bring the best experience on every trip.
Detailed product information:
https://vietmap.vn/thiet-bi-dan-duong-gps?utm_source=PR&utm_medium=PR&utm_campaign=Profile_VIETMAP&utm_id=Profile+VIETMAP
Viet Partnership Map Application
Vietmap – Elevate your driving experience
Headquarters: 3 Tran Nhan Ton, Ward 9, District 5, Ho Chi Minh City
Central Branch: 490 2/9 Street, Hoa Cuong Nam Ward, Hai Chau District, Da Nang City.
North Branch: 98 – 100 Khuong Dinh, Ha Dinh District, Thanh Xuan District, Hanoi City.
Can Tho Representation Office: D2-33 Street 47, KDC 586, Phu Thu Ward, Cai Rang District, City. can tho
Buon Ma Thuot's representative office: 20 Tran Quoc Thao, Tan An Ward, City. Buon Ma Thuot
Nha Trang Representative Office: 35 Van Tien Dung, VCN Phuoc Hai Residential Area, Phuoc Hai District, City. Nha Trang
Call center: 089.616.4567