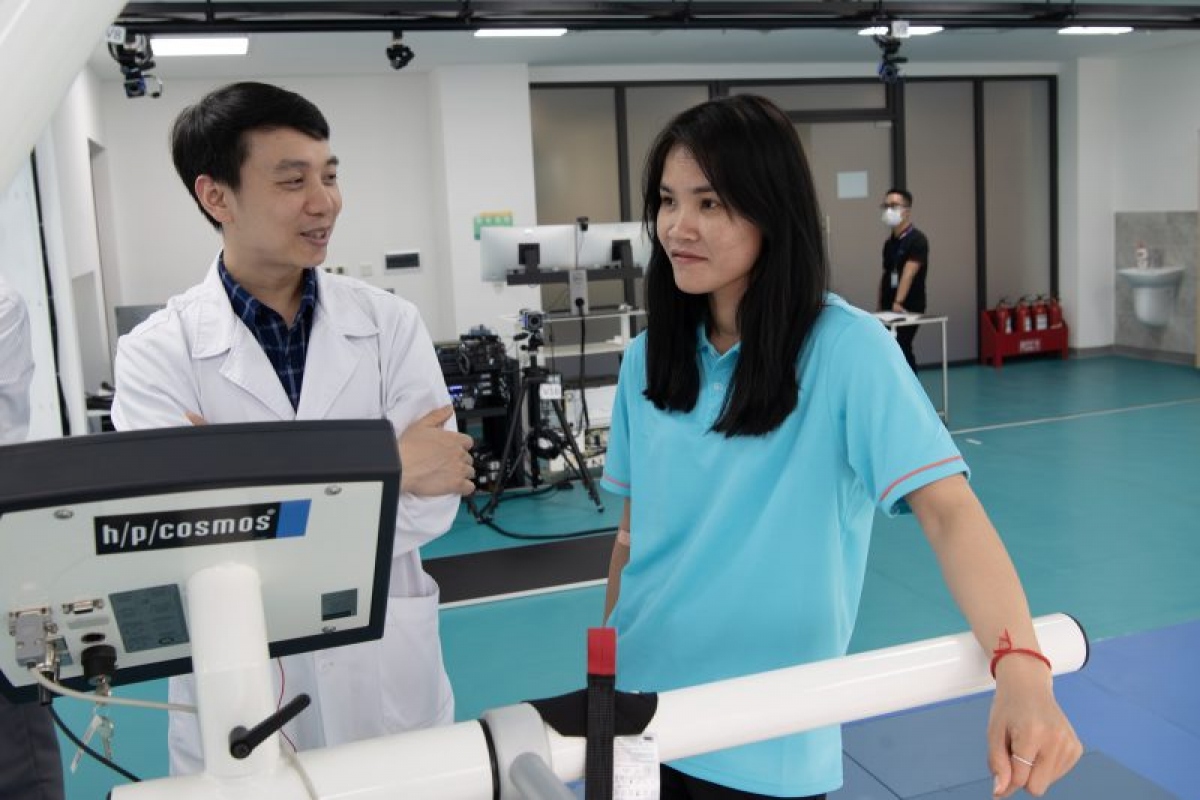 Midfielder Chuong Thi Kieu races against time to recover from an injury before the Vietnam women's national team plays in the 2023 Women's World Cup final (Photo: VFF)
In accordance with FIFA regulations, every player participating in the World Cup must be clinically evaluated according to a set of criteria issued by FIFA, including medical history, current general health status, assessment of cardiovascular function, blood, urine, especially signs and risk of injury…
Through the examination, in general, the health of the whole team guarantees the standards of the competition, but there are some cases of old injuries of long duration, that can more or less affect the performance.
During today's (May 25) physical examination, doctors performed an in-depth examination on two players who had already undergone surgery, Chuong Thi Kieu and Thai Thi Thao.
Mr. Nguyen Van Phu, deputy head of the Department of Sports Medicine at the Vietnam Football Federation, shared: "The World Cup is the biggest competition in the professional football system. Therefore, FIFA always requires federations. National football, before send players to play, must ensure health safety and anti-doping criteria before entering the tournament.