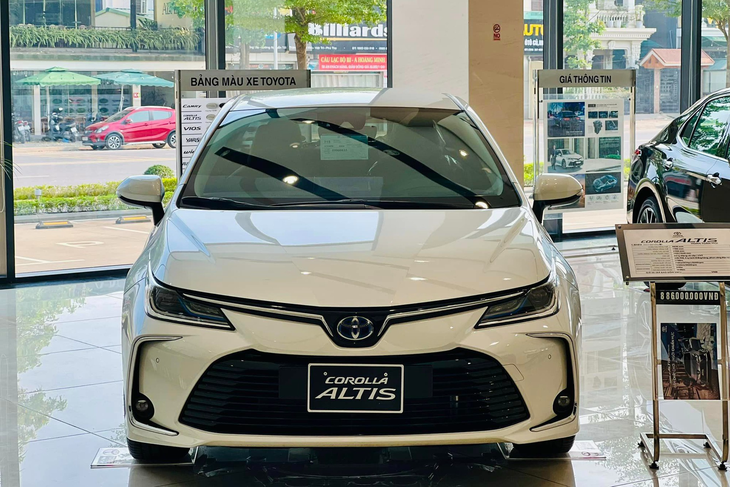 Toyota Corolla Altis manufactured in 2022 is still available at the dealership – Photo: Dealership Toyota/Facebook
Many dealers are implementing a strong discount policy for Toyota Corolla Altis. In particular, the HEV version is most preferred. Some places offer almost VND 100 million discount for this version, even customers can bargain for more.
A sales consultant in Phu Tho said that the dealership here still has a white Corolla Altis HEV, manufactured in 2022, with a promotional price of VND 768 million, plus some accessories. The listed price of this version is VND 860 million.
Meanwhile, the sales consultant at the Toyota dealership in Can Tho said there is also an HEV version in stock, bringing the price down by 80 million dongs to 780 million dongs. A dealer in Ho Chi Minh City also sold Toyota Corolla Altis HEV produced in 2022, but only reduced 70 million dong.
The G and V versions also have a discount, but the discount is slightly smaller, equivalent to 50% of the registration fee. But there are also some places below 80 million dong.
In recent months, the Toyota Corolla Altis has not sold well compared to competitors in the segment, ranking only above the Honda Civic and below the Mazda3, Kia K3, Hyundai Elantra.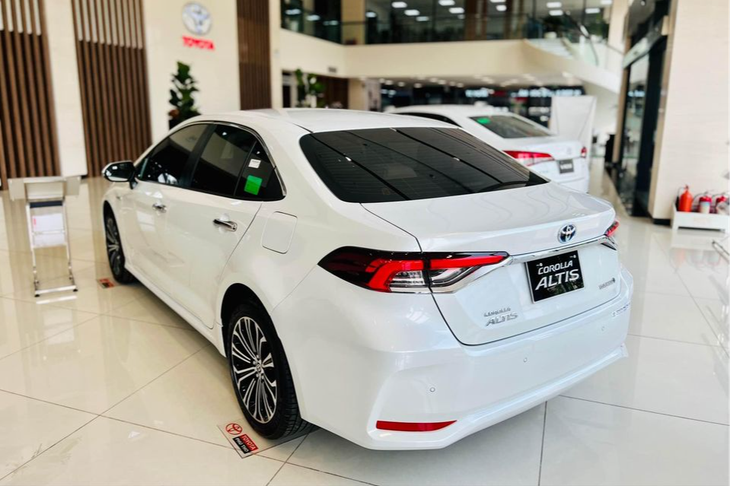 The new Toyota Corolla Altis offers a completely different driving experience than before. The latest TNGA chassis system resembles the Corolla Cross – Photo: Concessionária Toyota/Facebook
However, in terms of equipment, the Toyota C sedan is not inferior to cars in the segment. Even the car has more advanced technological features than Korean rivals, such as the Safety Sense package with adaptive automatic accelerator, lane keeping assistant, blind spot alert, smart headlights… screen behind the steering wheel, electronic parking brake, mirror anti-glare overflowing…
Furthermore, in the C-segment sedan segment in Vietnam, the Toyota Corolla Altis is the only model with a hybrid engine option. The advantage of this engine is smoothness, low emissions and fuel economy, with just over 4 liters of gasoline per 100 km.
However, the high sale price of up to VND 860 million is close to the rival Honda Civic RS, approaching the D-segment, making this version difficult to reach most.