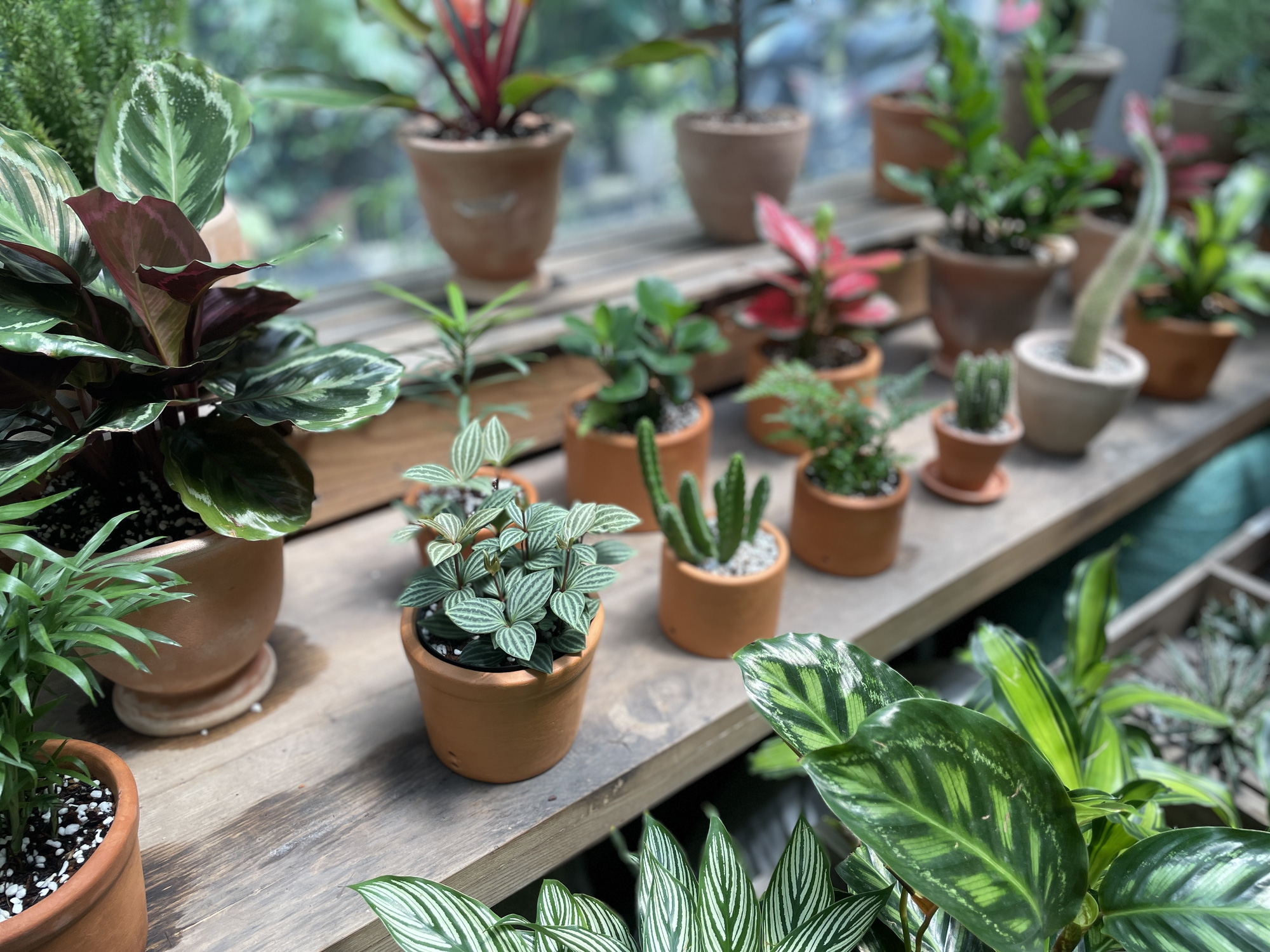 Green plants have very effective healing properties – Photo: NGOC LINH
There are many ways to help improve spiritual life, relieve stress and insecurities, one of them is to return to nature or bring nature into the living space by caring for trees.
With over 58 million search results on Google, the phrase "mental health" has become very popular recently, especially among young people.
Watering plants – "recharging energy" for a new day
As a young man, living and working in Hanoi, Nguyen Hoang Dieu Vy (24 years old) has a small garden in his home. He likes to take care of the garden first thing in the morning as a routine to "recharge" his energies for a new day.
Despite not being a professional gardener, Vy has researched and learned how to take good care of plants and share her knowledge on social media, which many people like and respond to.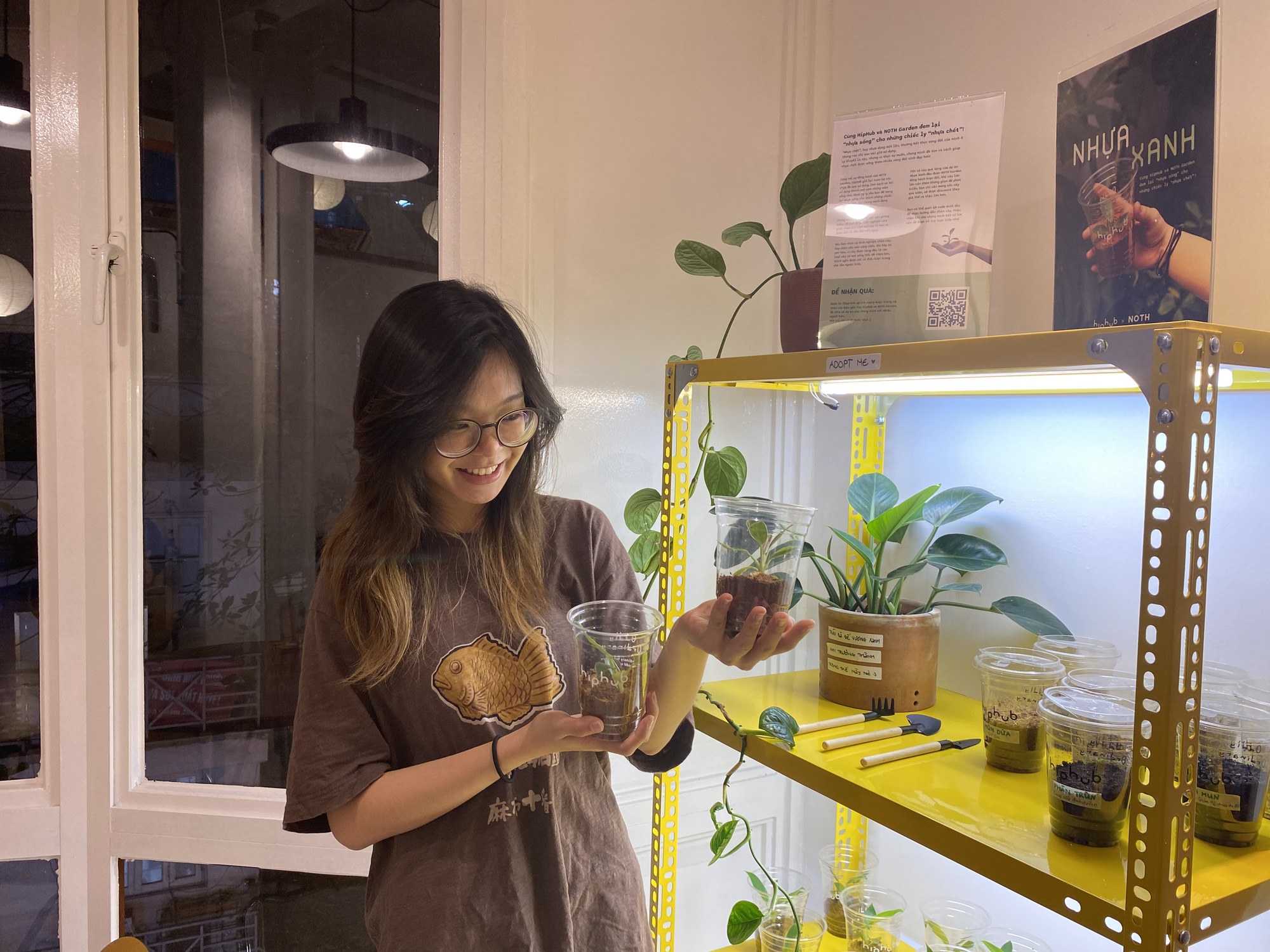 In addition to planting trees herself, Vy also gives trees to everyone – Photo: NVCC
"Taking care of the trees, I also relax. I like to plant trees as a way of reflecting on myself, the way I take care of trees shows in every branch and leaf.
The tree image accurately reflects your effort. The way life works, no matter how much effort I put in, I'm going to get the same things back," she confided.
Dieu Vy shared that he feels comfortable and comfortable when he is close to nature and looks to trees as a "return" whenever he needs to soothe his soul.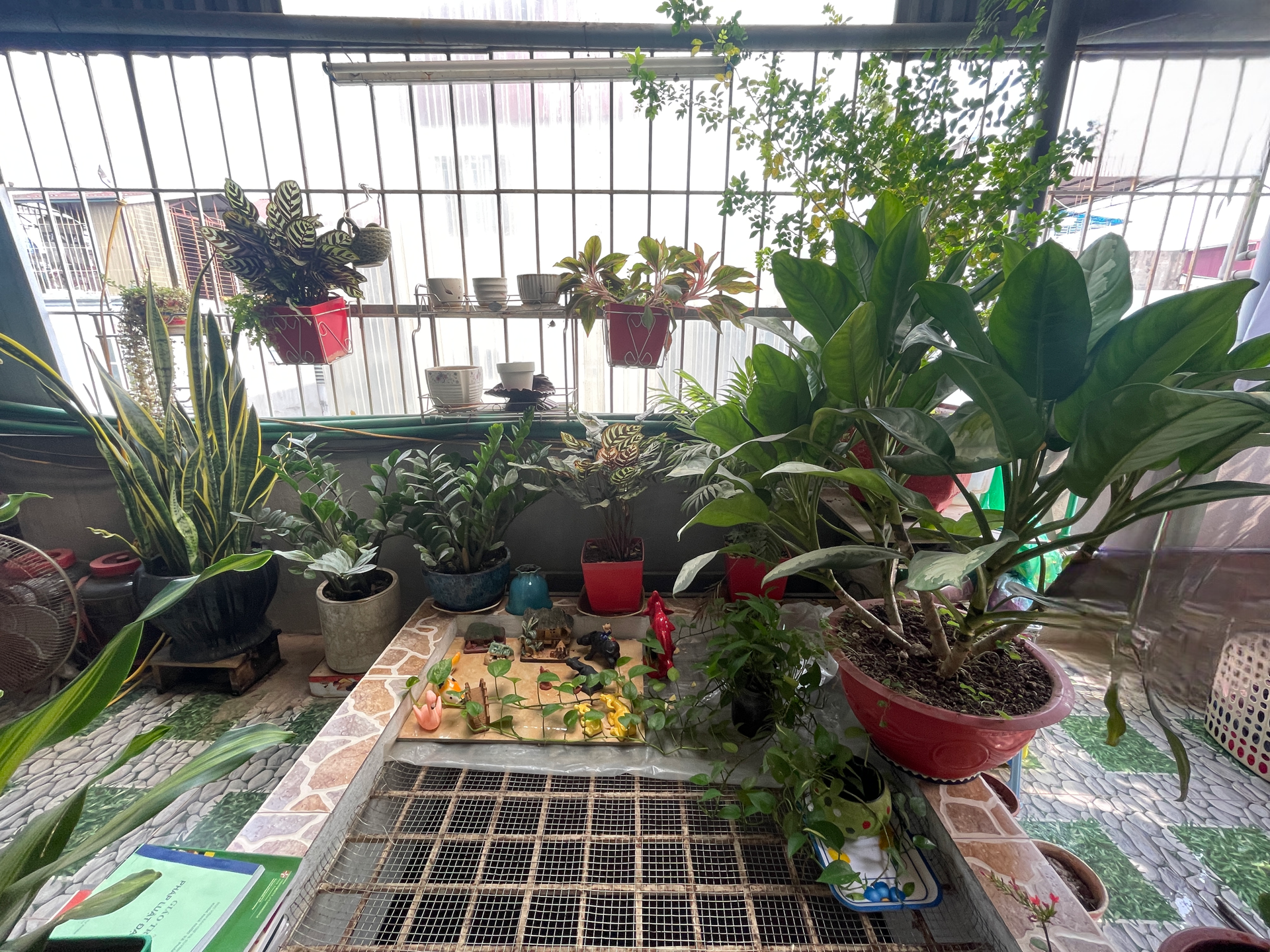 Mother and daughter Ngoc Linh's beautiful garden – Photo: NVCC
With the same passion as Dieu Vy, her friend Ngoc Linh (21) also has a small vegetable garden on the family terrace.
Ngoc Linh and his mother tend to the small garden. She considered it a positive habit, bringing a lot of renewed energy.
"I consider taking care of each vase of vegetables in the house as a way of exercising emotional balance, learning to be patient. Watering regularly, "talking" to the plants daily also helps me to have more motivation. energy for work and for life" – she shared.
Heal by taking care of the plants
Khanh Ly (32) – who has suffered from depression and emotional disturbances for over a decade – has also sought herbal therapy. Initially, she planted trees in a 15m2 room. Later, when she had the opportunity to live alone, she reserved the porch area for the trees.
Feeling deeply in the process of self-healing thanks to plants, Khanh Ly confided that every time she is angry, she will mix the soil to plant trees, or change the position of the pots, or try to plant a new tree to alleviate her pain. .negative energy.
"In those moments, I will feel calmer to reflect on the problem I encountered. Looking at the fresh green of the leaves also makes me very comfortable.
When negative energy is removed, it will also avoid affecting the people around "- expressed Ly.
Many other young people see tree planting as a way to relax, clear their spirits and recharge after a day of study and work.
Cao The Phong (22 years old, Hanoi) chooses a job at a tree shop in Hanoi. For him, it was the green of the trees that brought him a sense of relaxation and comfort, especially when he worked in a closed room with little contact with the outside space.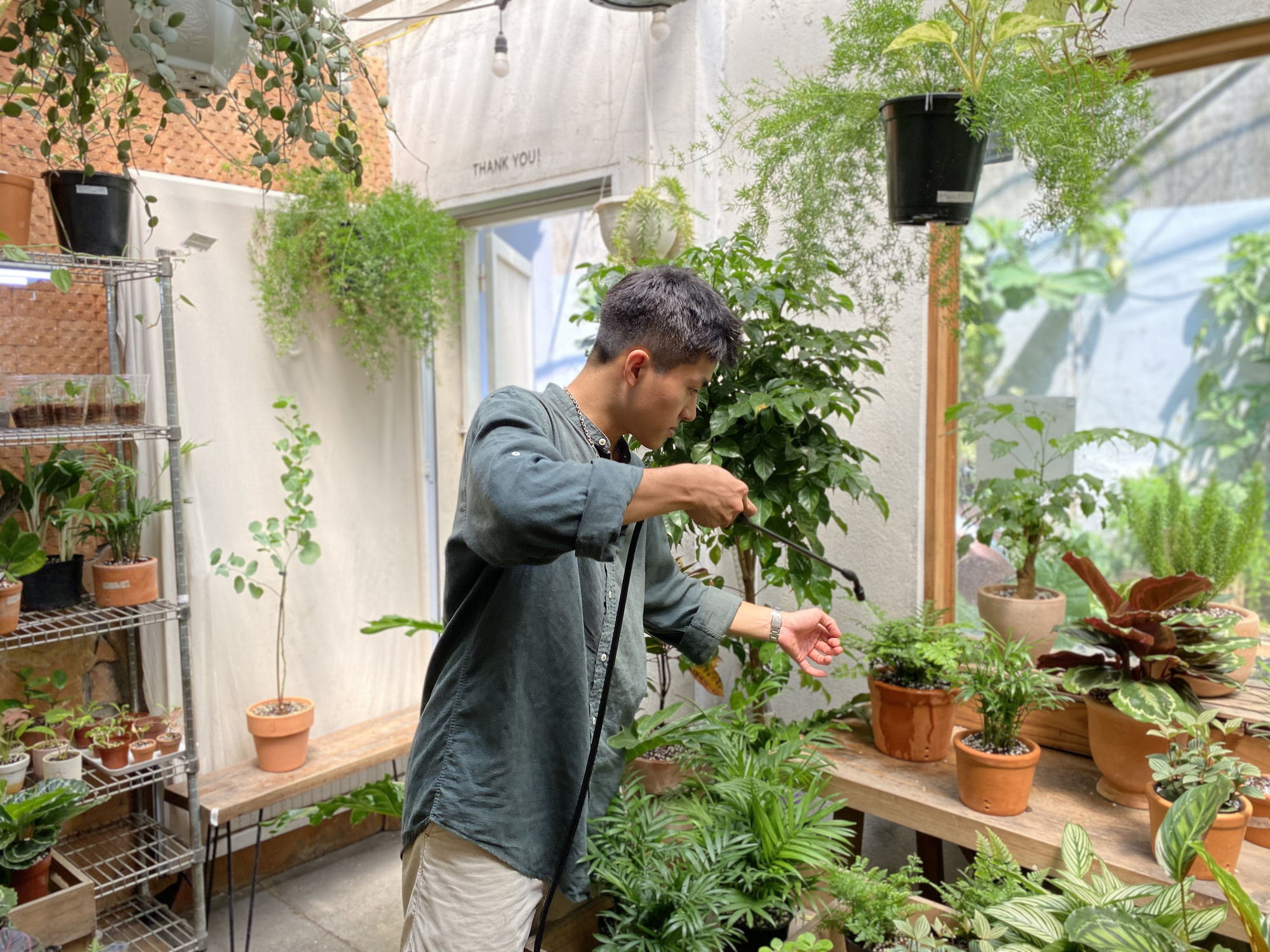 Cao The Phong chooses to work at a tree shop – Photo: HUONG GIANG
Not to mention that taking care of trees requires calm and patience. Caregivers will be able to "live slowly", ignoring the tiredness and pressures of the hectic life in the capital.
Phong confided that the fast pace of modern life makes people easily exhausted and gradually losing energy.
Therefore, every young person needs to take a break to look at himself, enjoy life little by little and return to the "green garden" of his soul.
Psychologist Dang Khanh An (Ho Chi Minh City University of Medicine and Pharmacy Hospital) shared that planting trees as a treatment for mental health is a new trend. Planting trees more or less creates a relaxing experience and healthy feeling for people.
He also advises anyone who feels the need for help to have the courage to look for medical centers or professional counseling offices for the best support.
According to this expert, in addition to self-help efforts such as practicing meditation, yoga or planting trees, listening to music… difficult problems in life need discussion and professional knowledge of psychology to help you. skills and have a clearer plan or direction.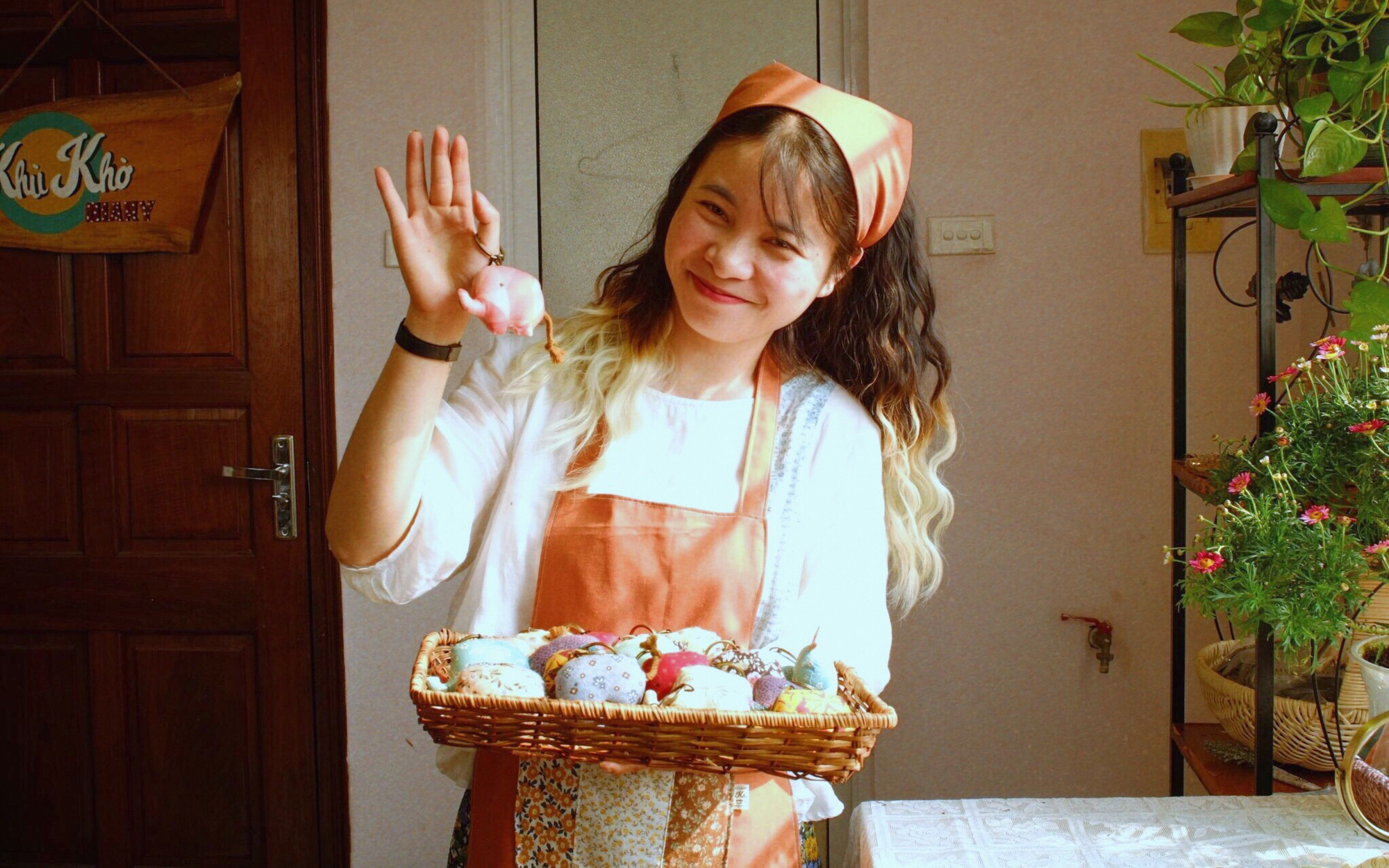 'The Fool' tells a story of healing every day