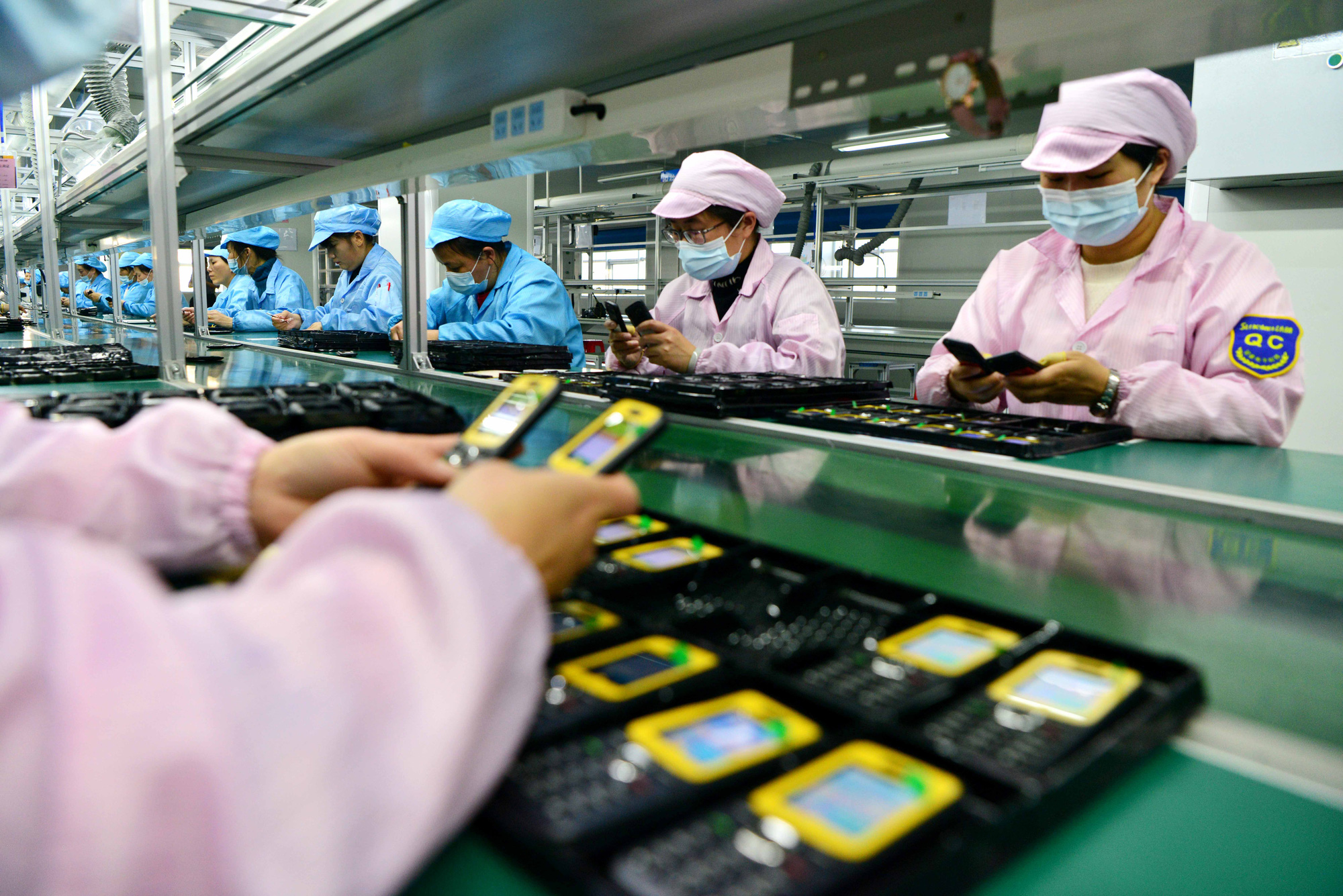 Assembly of electronics in a company in China – Photo: AFP
Feeling uncertain about the business' future production and export activities, Norman Cheng – owner of Strategic Sports, a leading producer of bicycles, motorcycles and sports helmets – made the difficult decision to leave China.
Cheng planned to build a smart factory in Vietnam next year, although he opened one in Guangdong last month. Factory project in Vietnam up to 30 million USD, it is operated with high automation.
Struggling to keep partners
Strategic Sports' decision is not due to China's lack of conditions or production capacity. This move is to retain Western customers, according to the South China Morning Post.
Strategic Sports currently has more than 4,200 employees with more than 10 facilities across Asia, Europe and North America.
The latest figures available show that Cheng has invested USD 210 million in 2021 in this chain of factories, which has 40 production lines, mainly producing helmets for all sports, safety and protection purposes.
One of the reasons for this "regional transition" is to avoid punitive tariffs that the US and China have imposed on each other amid the trade war since 2018.
"Our US partners have a very determined attitude, forcing us to change production and that's what we are living for," explains Cheng.
Amid China's growing trend of withdrawal, China analysts have sounded the alarm about the effects.
Many urged Beijing to retain key foreign partners amid supply chain adjustments and urged Chinese companies to upgrade their industrial chains.
China still has its own strength
Raymond Yow, an American trader who imports home decor products, cement panels, solar panels and LED lights for American retailers, attended the Canton Fair in Guangzhou last month.
He reviewed new products and met with manufacturers there, but because of consumer trends, he chose Vietnam and Indonesia to explore potential new, cheaper sources of supply.
Even so, Yow noted that doing business in China still has irreplaceable advantages over Southeast Asia in general: convenience in adopting e-commerce, efficient logistics and manufacturing, and China's sophisticated supply chain.
Wang Gang, head of a company that makes electric heat pumps in northern China, also faces a dilemma.
"One of our most important customers in the US market asked us to withdraw all products manufactured in China. They also asked us to move the factory to Vietnam," he said.
However, Wang has no plans to move to Southeast Asia because that is unrealistic for a small company like his.