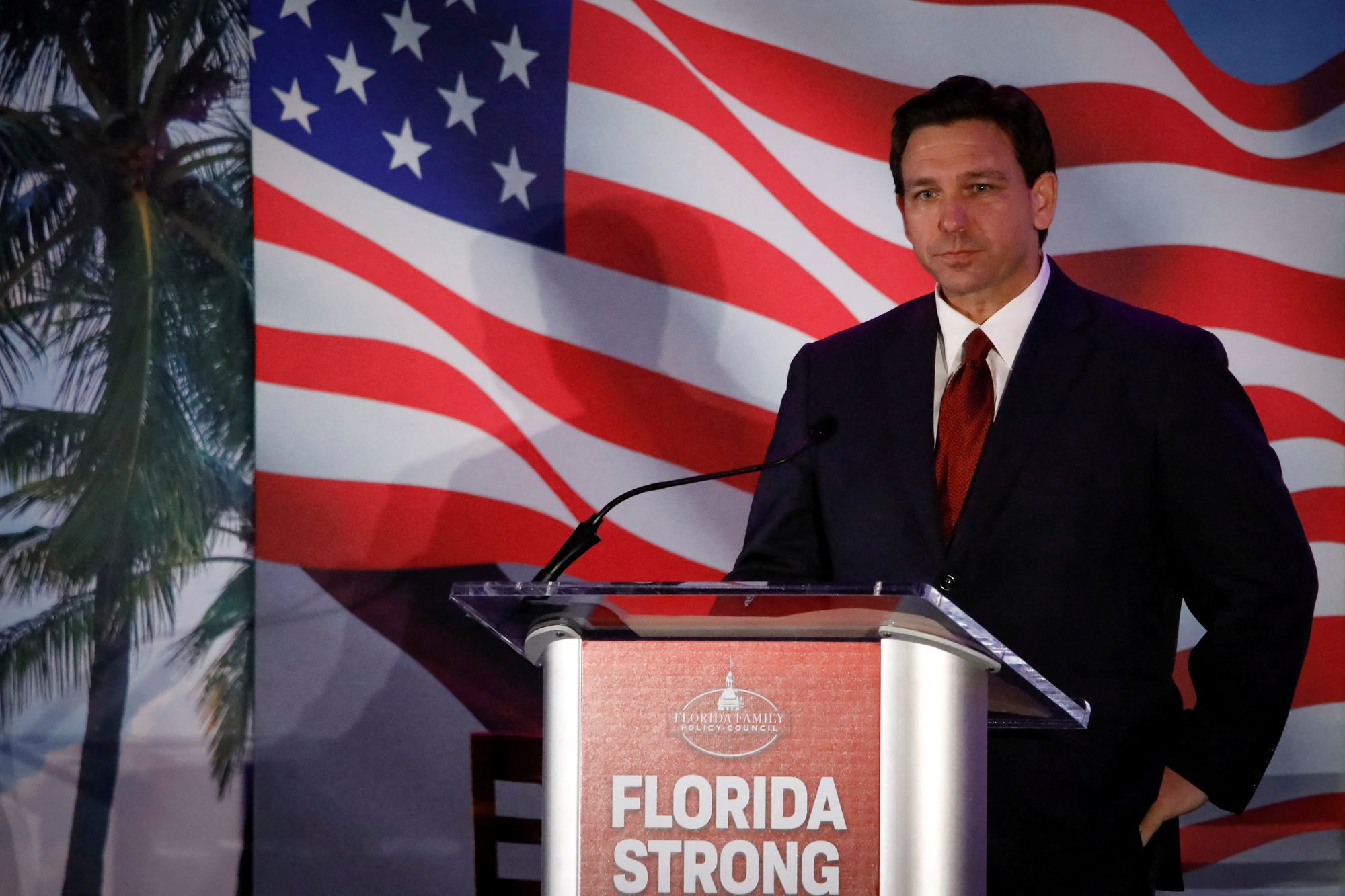 Florida Governor Ron DeSantis raised $8.2 million in the first 24 hours of announcing his candidacy – Photo: REUTERS
The New York Times was the first to report on DeSantis' accomplishments. The Florida governor's campaign team confirmed the news.
a small flaw
After months of teasing his participation in the White House race, DeSantis officially announced his candidacy on May 24 in a conversation with billionaire Elon Musk on the Twitter platform.
However, Twitter found an audio error that made the conversation difficult. In an interview with Fox News, the governor of Florida attributed the incident to a large audience.
Polls have long shown DeSantis as the top Republican candidate, though he may not have outperformed former President Trump, who also announced his 2024 candidacy.
Even so, the governor of Florida surpassed Trump in terms of donations in the first 24 hours. The former president raised an estimated $9.5 million in the six weeks after announcing his candidacy shortly after the November 2022 election.
Meanwhile, in the 24 hours after the launch of the 2019 election campaign, current US President Joe Biden raised $6.3 million.
According to The Hill, the millions of dollars DeSantis has raised so far have come from the internet and donors in Miami.
DeSantis is confident
In a May 25 radio interview with conservative commentator Erick Erickson, DeSantis said that the live Twitter feed of the event attracted more than 5 million followers and managed to create "echo" around his campaign.
"I think it was the biggest story in the world yesterday and hopefully we can get some people interested in the campaign," DeSantis said.
In an interview with Newsmax Radio on May 24, DeSantis confidently stated that he has a better chance of being elected than Mr. Trump in a general election: "I believe there is a limit to the number of voters who will consider voting for the former president at this point. I think my support would be higher in a general election."
Trump was quick to react on his own social network, Truth Social, calling DeSantis' Twitter launch a "disaster".
Biden's campaign tweeted a link to the donation with the headline "This link works", a reference to DeSantis' Twitter launch malfunctioning.
Former South Carolina Governor Nikki Haley, another 2024 Republican candidate, has attacked both Trump and DeSantis. "America deserves a choice, not a buzz," Haley said, referring to the fact that the DeSantis campaign was very loud.
However, most Republicans said the technical glitch on Twitter did not greatly affect the Florida governor's campaign. DeSantis' campaign team says it raised $1 million within the first hour of the campaign announcement, and that DeSantis will begin next week with events in major early voting states like Iowa, New Hampshire and South Carolina.