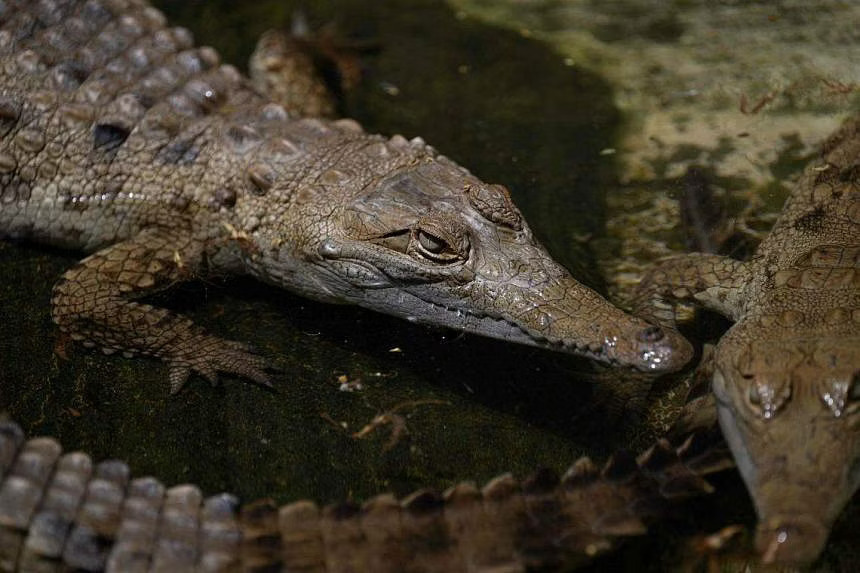 An elderly man in Cambodia was attacked to death by about 40 crocodiles – Photo: STRAITSTIMES
A 72-year-old Cambodian man was bitten to death by a pack of 40 crocodiles when he pulled a crocodile that had just laid eggs out of its cage with a stick.
The case of 40 crocodiles killed in this person happened today, May 26, in the village of Po Banteay Chey, commune of Siem Reap.
According to AFP, a 72-year-old man used a stick to remove a crocodile that had just laid eggs. However, instead of pulling the alligator out of the cage, he was pulled back in by the alligator.
Mey Savry, head of the local police, told AFP that the crocodiles in the cage surrounded the victim, attacking continuously until the old man died. Police said the victim's body was covered in bite marks from a swallowed arm.
In Siem Reap city area, there are many crocodile farms. People raise crocodiles for eggs, skin, meat and also to market their young.
Cases of crocodile attack are not uncommon in Cambodia. For example, the case of a two-year-old girl who was attacked by a crocodile when she got lost on her family's crocodile farm in 2019 has already caused a stir in public opinion.
According to the Bangkok Post, because the mother was taking care of the newborn baby, the two-year-old accidentally fell into the crocodile's cage and died.