The South China Morning Post described the victim in the incident known as the Sanqiange, which is popular on social media in mainland China.
Around 1am on May 16, the 34-year-old man participated in a baijiu drinking contest, which was broadcast live on the Douyin platform. Baijiu is also known as "Chinese vodka", and the live broadcast of the drinking contest has attracted a large following.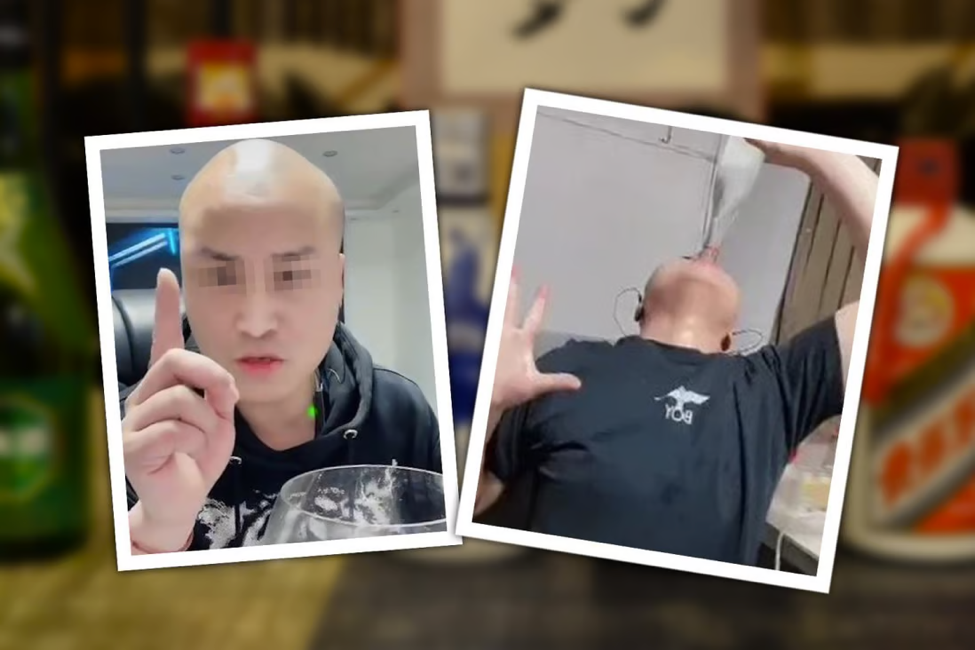 Sanqiange died after live streaming 4 bottles of baijiu at 1am on May 16th. Photo: South China Morning Post
The live stream shows several bottles of "Chinese vodka" placed in front of Sanqiange on the table. This guy kept drinking every bottle of wine nonstop.
That afternoon, a young man from Jiangsu Province was found dead on his desk at a friend's house.
A close friend surnamed Zhao said Sanqiange started live streaming on social media four years ago after one of his ventures failed. Sanqiange specializes in online competitive matches, where participants try to outdo each other by drinking baijiu.
"It's sad that he died alone," said his friend, surnamed Zhao.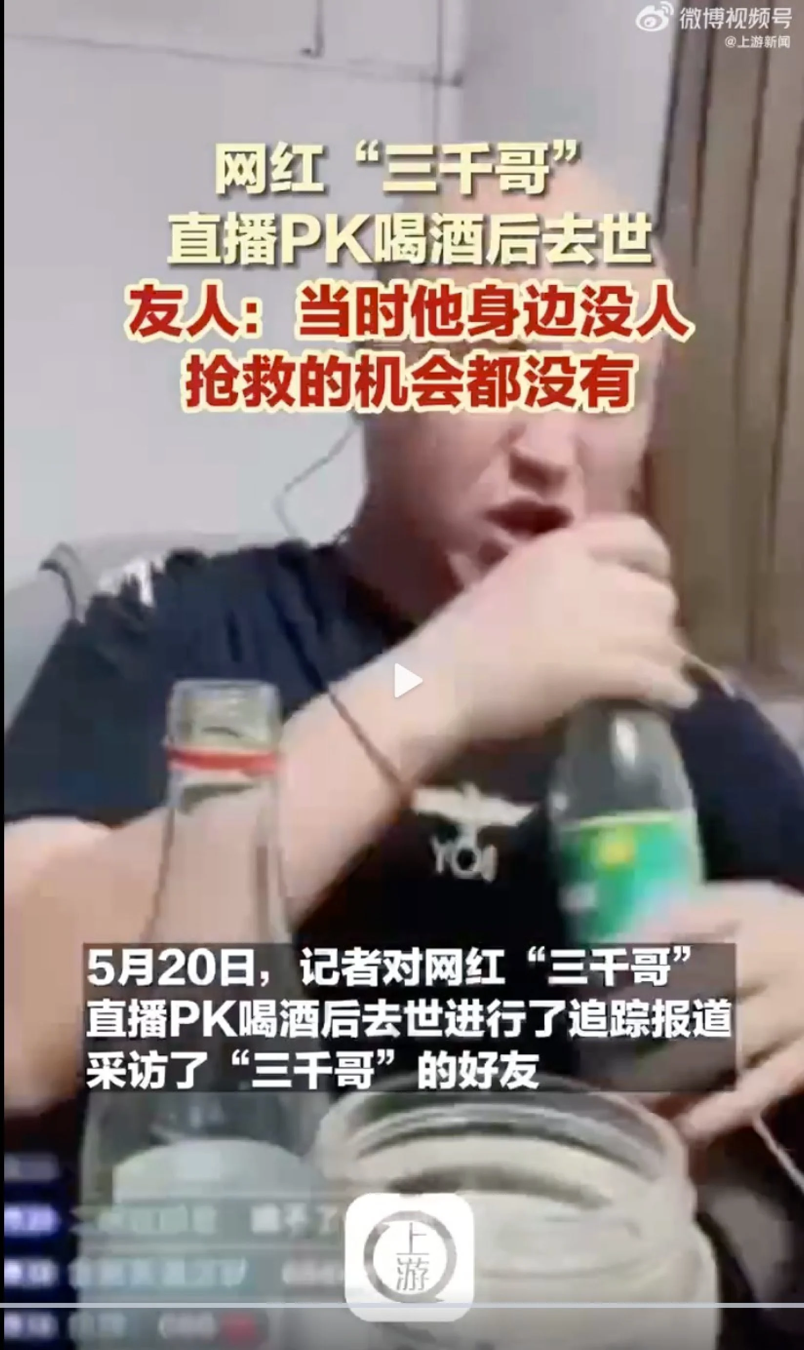 A friend said that Sanqiange specializes in hosting baijiu drinking contests during live broadcasts. Photo: Weibo
Another video that went viral on social media from an earlier live stream showed Sanqiange pouring two bottles of baijiu into a giant wine glass that he held in both hands before drinking it all down.
According to the participants, the live stream went well and no participants reported any concerns.
The post about Sanqiange's death received tens of thousands of comments on social media. "They'll do anything for traffic and rewards. They lose control and get hurt" – a comment on the post.
Another asked: "What netizens would love to see such silly drinking sessions?"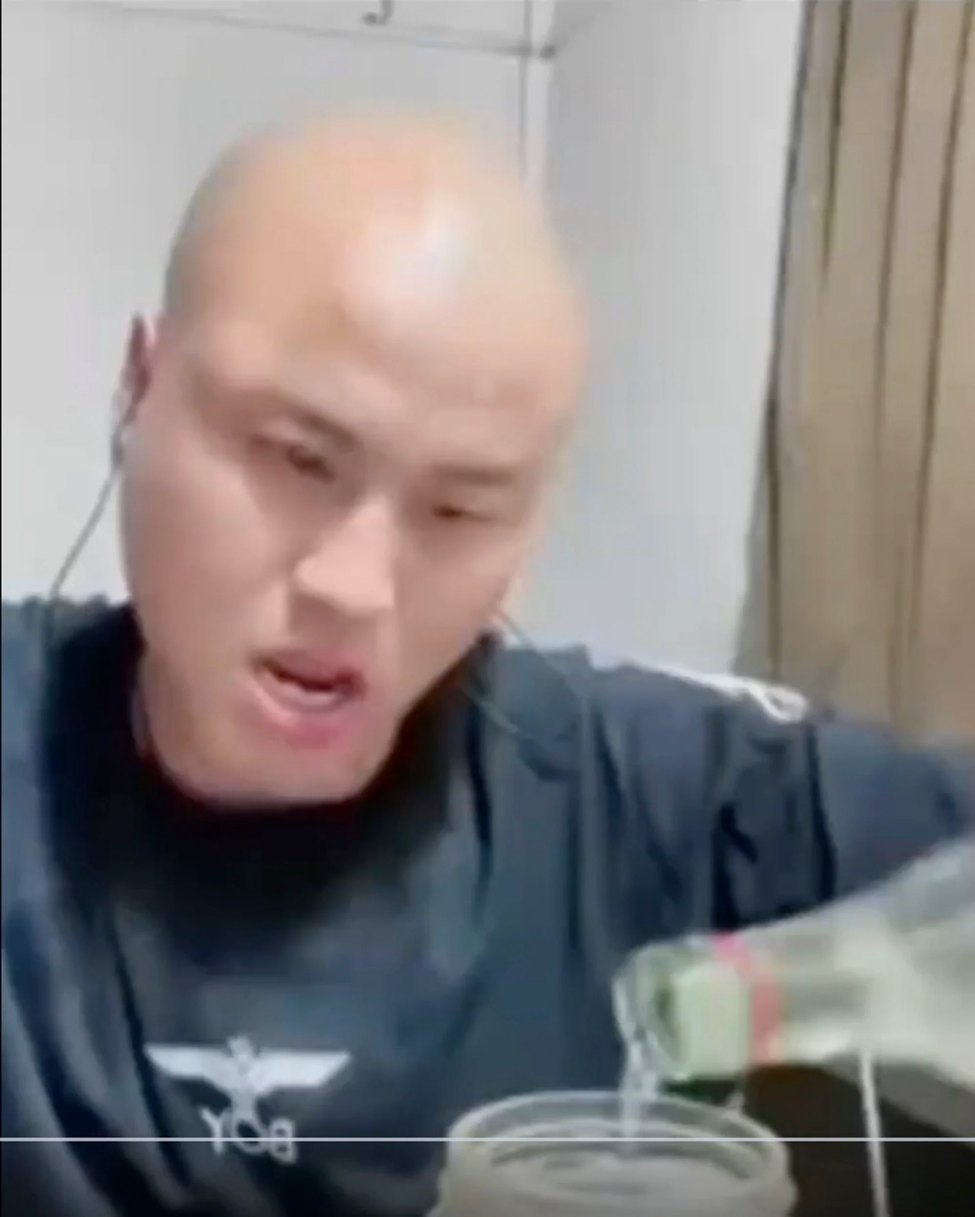 "They'll do anything for traffic and rewards. They lose control and get hurt," said one commenter on a post about the death of an online influencer in China. Photo: Weibo
Many influencers in China cross the line and often harm themselves or others through posting on social media to get views.
In May, a man was filmed being rescued by firefighters after pretending to be trapped on a roof, and the clip was heavily criticized.
In early March, a video blogger sparked outrage after falsely claiming she had been diagnosed with liver cancer.