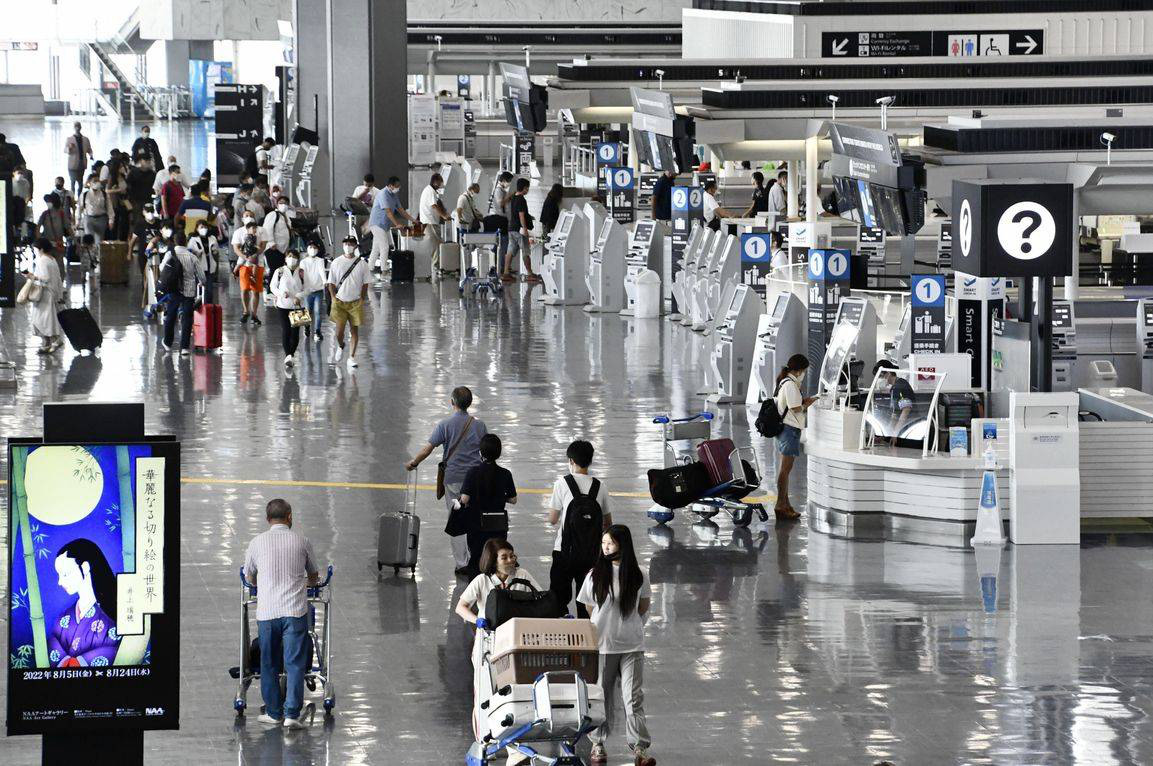 International departure lounge at Narita International Airport in Chiba Prefecture, Japan – Photo: KYODO
According to Kyodo News, the Japan Meteorological Agency reported that the earthquake occurred at 7:03 pm (local time) in the areas of Ibaraki and Chiba prefectures. Central Tokyo, as well as the city of Yokohama in neighboring Kanagawa Prefecture, also experienced earthquakes.
The quake's epicenter was located at a depth of about 50 kilometers off the east coast of Chiba Prefecture.
There are no reports of damage. NHK reports that there is currently no tsunami warning.
The NHK video broadcast showed buildings shaking near Narita International Airport in Chiba Prefecture.
NHK said authorities were examining the damage on the airport's runway.
The operator of Tokai No. 2 nuclear power plant in Ibaraki prefecture, northeast of Tokyo, said no unusual incidents had been reported at the plant so far.
Earthquakes are common in Japan, one of the most seismically active places in the world. To date, Japan has experienced about a fifth of the world's earthquakes of magnitude 6 or greater, according to the Reuters news agency.
On March 11, 2011, the northeast coast of Japan was hit by a magnitude 9 earthquake – the strongest earthquake on record in Japan – and a tsunami, causing the world's worst nuclear crisis since the Chernobyl disaster in 1986.