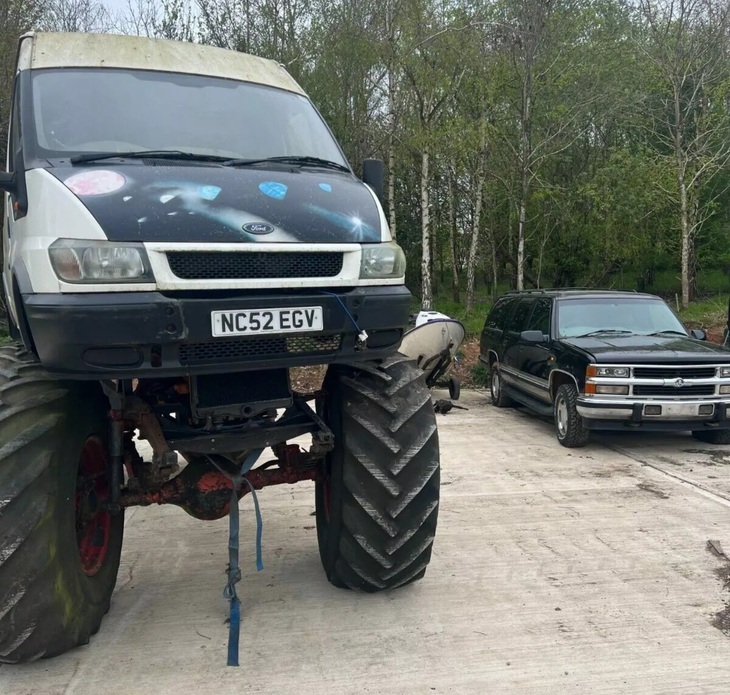 The Ford Transit now has a huge body that "eats" even a large SUV like the Chevrolet Suburban – Photo: Carscoops
An exclusive Ford Transit is being sold on eBay, attracting attention because of its unusual appearance. Due to its huge size, this vehicle is difficult to drive on public roads. But if perfected, the car can really become an "off-road warrior".
The "monster" Ford Transit is 3353 mm high and 2438 mm wide, making the large Chevrolet Suburban SUV parked nearby suddenly look small.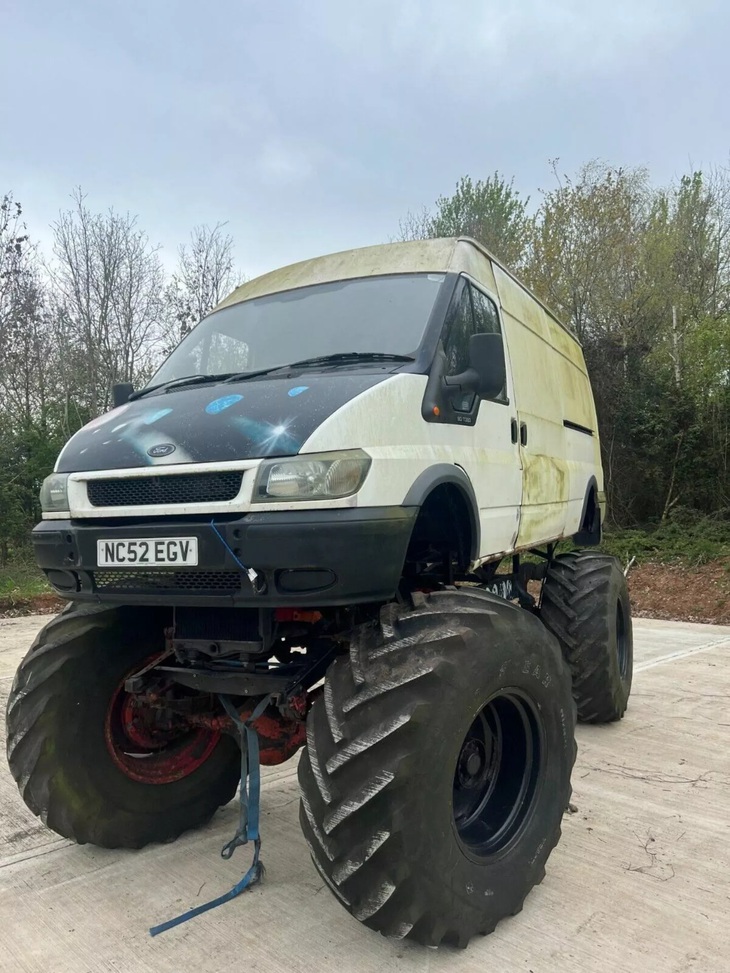 When you're out on the street, you're sure to attract a lot of eyes – Photo: Carscoops
The original Ford Transit bodywork was mounted on a ladder-shaped chassis with suspension using leaf springs and giant tires. Underneath and the bodywork looks rusty in places. Therefore, the buyer will have to "slap" to look less disheveled. But if you don't, that's okay, because a "monster" car wasn't built to win the "beauty" contest.
The specs are unreliable as the seller is not the original tuner. The old 6.5L V8 was probably taken from the Oldsmobile, combined with an automatic transmission that sends power to all four wheels.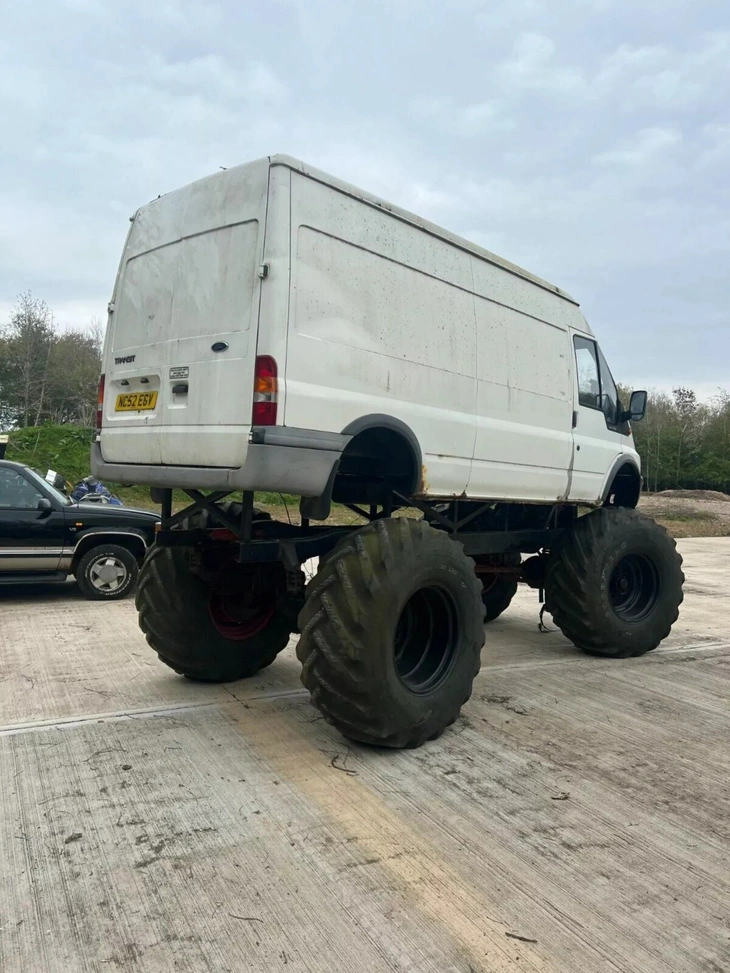 But first, there will be a lot of parts that need fixing – Photo: Carscoops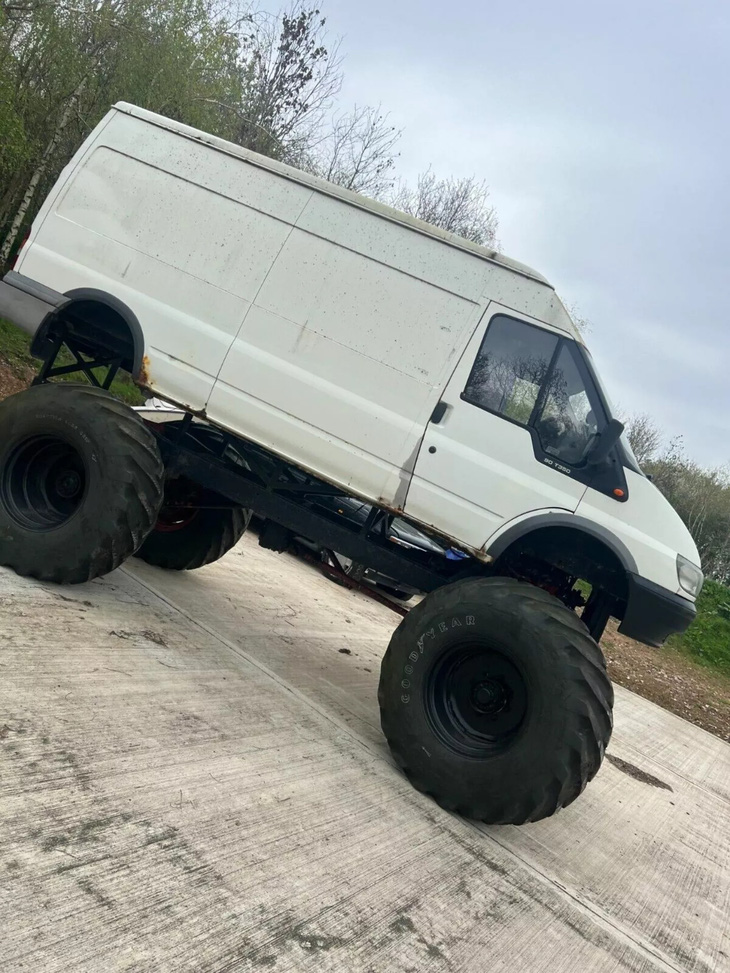 The car looks quite old, rusted in several places — Photo: Carscoops
In order for this Ford Transit to work, the buyer will need to repair the driveshaft, radiator, brake fluid tube and steering column. This means that the intervention of a specialized mechanic is required.
The unique car is in Stratford, UK and is on sale for £5,000 ($6,213 or VND 145 million). The initial amount is not very big, but it still requires a larger budget for repairs and a brave heart to drive the "monster" on the road.