With tuition fees of €20,000 a year, École des Roches is one of the most expensive boarding schools in France. Journalist Paul Albert had 3 years of experience studying here and his sharing showed the dark corners of European aristocratic schools:
On my first day of school, a helicopter landed on the grass outside the sports stadium. The son of a famous French film producer jumped in like it was the most ordinary thing in the world. Moments later, a bright yellow Hummer appeared, carrying the son of a Turkish hotelier.
I come from a village near Paris, and my transport for the school day wasn't as flashy as it was – my mother's Renault Clio. After my first year of causing trouble in high school, my parents decided to send me to École des Roches in northern France, the most beautiful boarding school in the country, with a tuition fee of 20,000 euros (over 500 million VND) a year. My family is middle class, that's a lot compared to my parents' income, but they still "turned a blind eye" and considered it an investment in my future after I was bullied in public schools.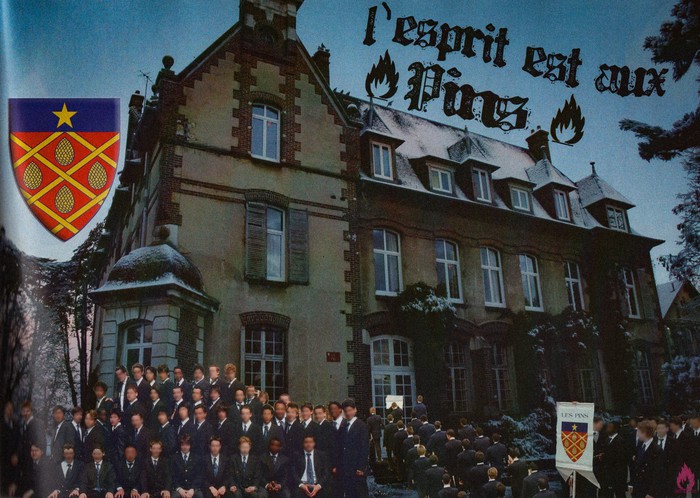 École des Roches is the oldest aristocratic school in France
During my first semester, I felt like a fish out of water. At first it all looked very impressive to me: the old buildings, the beautiful Normandy landscape and the dormitories all had their own coat of arms, just like in Harry Potter. The 60-hectare campus is so large that some students have to take buses to attend classes. The school has a tennis court, swimming pool, theater and running track. You can also go horseback riding and take flying lessons here.
When you're at one of the most luxurious and elite schools in the world, people will ask who your parents are before they ask your own name. Rich kids from all over the world are sent to École des Roches to learn about French culture. In the classroom, you can listen to Chinese, Arabic and Russian.
Like many children with middle-class parents – my father is a businessman and my mother is a doctor – I made up stories about my family and became the son of a great fashion designer. I know other "poor" students well who invent even more extravagant lies just to not be slighted.
Gradually, I learned to live in this world: what brands to wear, names of ski resorts and trendy cafes. I met the children of famous politicians, millionaires, billionaires and actors.
Each student's background and wealth determines their status and how other peers treat them here. Teenagers will check the tag on your shirt to see if you are on the same level of wealth.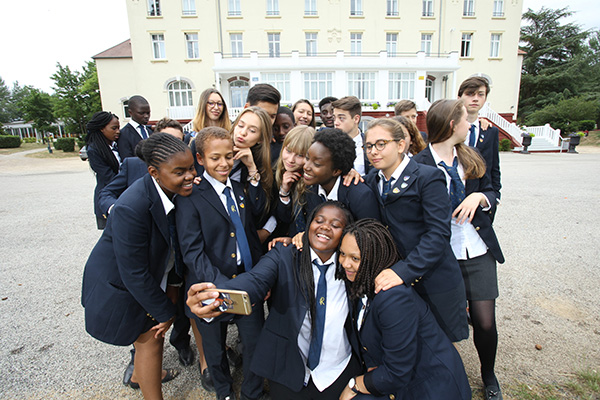 The school's students come from all over the world
I've been in this pompous world for three years now. Growing up, I understood that most of these kids were sent to boarding schools because their parents were too busy to take care of their kids.
And, of course, many rich kids have the same problems as poor kids: parental neglect, alcoholism, and depression. The difference is that they have a bank account to offset this pain.
Boredom and the silly rules of the École des Roches led us to rebel in ever more creative ways. Being constantly surrounded by extreme wealth from a young age is extremely bad for your mental health. You grew up thinking money is worthless because you see it everywhere. You start to think that poverty is not having Gucci shoes, not realizing that they are equivalent to a month's wages for some people.
École des Roches left me completely unprepared for the outside world. My peers went in very different directions – one enlisted in the Israeli army, another opened a luxury resort with his parents' money or became an actor. So far everything is going well for me, but no matter how much money I earn, I will never send my children to the École des Roches.