According to information from the Soc Trang Department of Health, on May 25, the Soc Trang Center for Disease Control (CDC) received 2 packs of 1,000 doses of the Speeda rabies vaccine from Bien Loan Pharmaceutical Co., Ltd.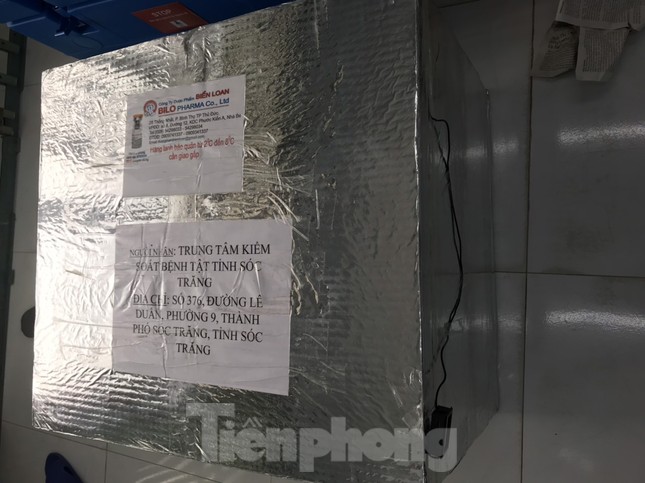 The Soc Trang CDC batch of vaccine was returned because it was not transported by a specialized vehicle. Photo: PV.
Wherein 1 package contains 100 doses of Speeda rabies vaccine, but there is no temperature monitoring device during transport. The second pack contains 900 doses of Speeda rabies vaccine with a temperature monitoring device reading of +15 degrees Celsius (exceeding the vaccine's storage limit of 2 to 8 degrees Celsius). It is noteworthy that the above vaccine doses are not transported by specialized vehicles.
For this reason, CDC Soc Trang has notified Bien Loan Pharmaceutical Co., Ltd about "returning the above 2 packs, due to improper regulations on preservation and transport of vaccines".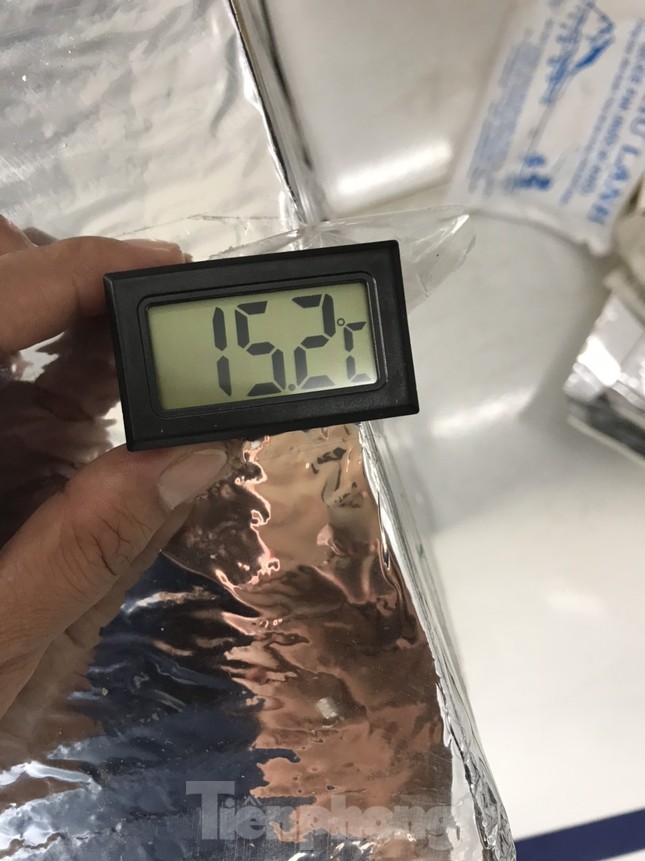 Vaccine storage temperature exceeds prescribed limit. Photo: PV.
Dr. Tran Van Dung, Deputy Director of Health Department of Soc Trang Province, said: The Provincial Center for Disease Control reported to the Health Department the contents of the above incident. Thus, the storage and transport conditions of the vaccine were not guaranteed. For the safety of people's health in vaccination, the provincial CDC sent an official letter requesting Bien Loan Pharmaceutical Co., Ltd. to receive the 2 packages above.