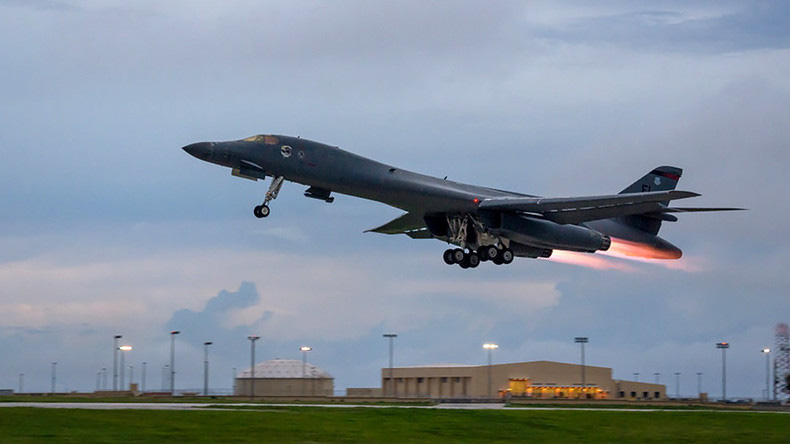 US Air Force B-1B Lancer strategic bomber
AFP news agency quoted Russian Defense Ministry information as saying it had sent Su-27 and Su-35 fighter jets to intercept two US Air Force B-1B strategic bombers over the Baltic Sea.
"The act of violating the state border was prevented," the Russian Ministry of Defense said on the night of May 25, adding that the Russian fighter jets "returned safely to their base after the action".
Russia's Defense Ministry added that its fighter jets "strictly comply with international rules on the use of airspace".
A similar incident happened on May 23rd. Russia also sent the Su-27 to intercept two US Air Force strategic bombers flying over the Baltic Sea.
Pentagon spokesman Brigadier General Pat Ryder confirmed the incident, saying the US B-1 bombers were participating in "long-planned exercises in Europe".
More than a week ago, Russia said two planes, one German and one French, were intercepted as they tried to "invade" Russian airspace.
In mid-April, Russia also sent fighter jets to escort German naval aircraft over the Baltic Sea.
Before that, in March, there was a more intense incident. A Russian Su-27 fighter jet spilled fuel on an American MQ-9 Reaper drone and then crashed, causing the large drone to crash into the Black Sea.
The US military said the UAV's propeller was damaged after a collision with a Russian fighter jet. However, the Russian Ministry of Defense claimed that the Su-27 fighter did not collide with the US UAV.