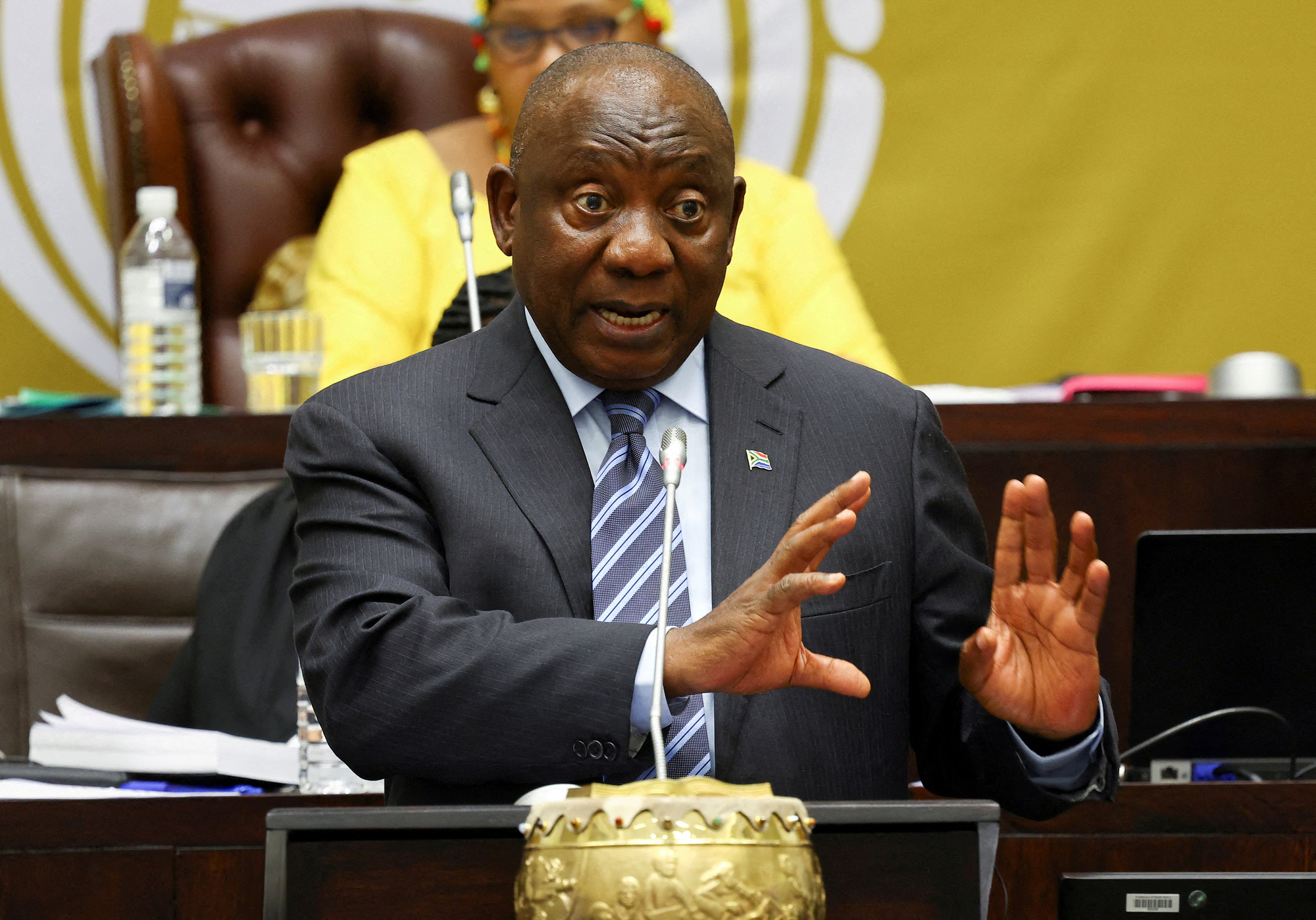 South African President Cyril Ramaphosa – Photo: REUTERS
"Several countries, including us (South Africa), are under threat of sanctions for pursuing an independent foreign policy and non-alignment stance," South African President Cyril Ramaphosa said on the outskirts of the city. to Bloomberg News.
"We will maintain our position on the peaceful resolution of conflicts wherever these conflicts occur", emphasized the South African leader.
Ramaphosa's comments come weeks after the US Ambassador to South Africa, Reuben Brigety, accused South Africa of acting contrary to its neutral stance by supplying Russia with arms. However, Mr. Ramaphosa denied the allegation.
At the time, Ambassador Bridgety hinted that South Africa could lose duty-free access to the US market. The warning sent the South African rand to a record low against the US dollar (USD) before the two governments tried to resolve the tension.
Ambassador Brigety's accusations have heightened US anger over South Africa's failure to support a UN resolution condemning Russia's military campaign in Ukraine.
However, Ambassador Brigety was later summoned and apologized for accusing South Africa of transferring arms to Russia. "I am very grateful for the opportunity to speak with South African Foreign Minister Pandor this evening and correct misperceptions in my public statements," Brigety wrote on Twitter on May 12.
The United States is South Africa's second-largest trading partner, with total trade between the two countries estimated at $23.3 billion last year, higher than the $850 million in imports and exports between South Africa and Africa. southern. Africa and Russia in the same period, according to the International Monetary Fund (IMF).
President Ramaphosa said that South Africa refused to enter any competition between global powers.