At 45+2 minutes of the match at the Hang Day Stadium, SLNA counterattacked and created a 2-1 situation. Striker Jordy Soladio Kandolo received a pass from Dinh Xuan Tien and fired into the Hanoi Police Club net.
However, assistant Nguyen Thanh Son raised the offside flag and referee Mai Xuan Hung decided not to recognize the goal for SLNA.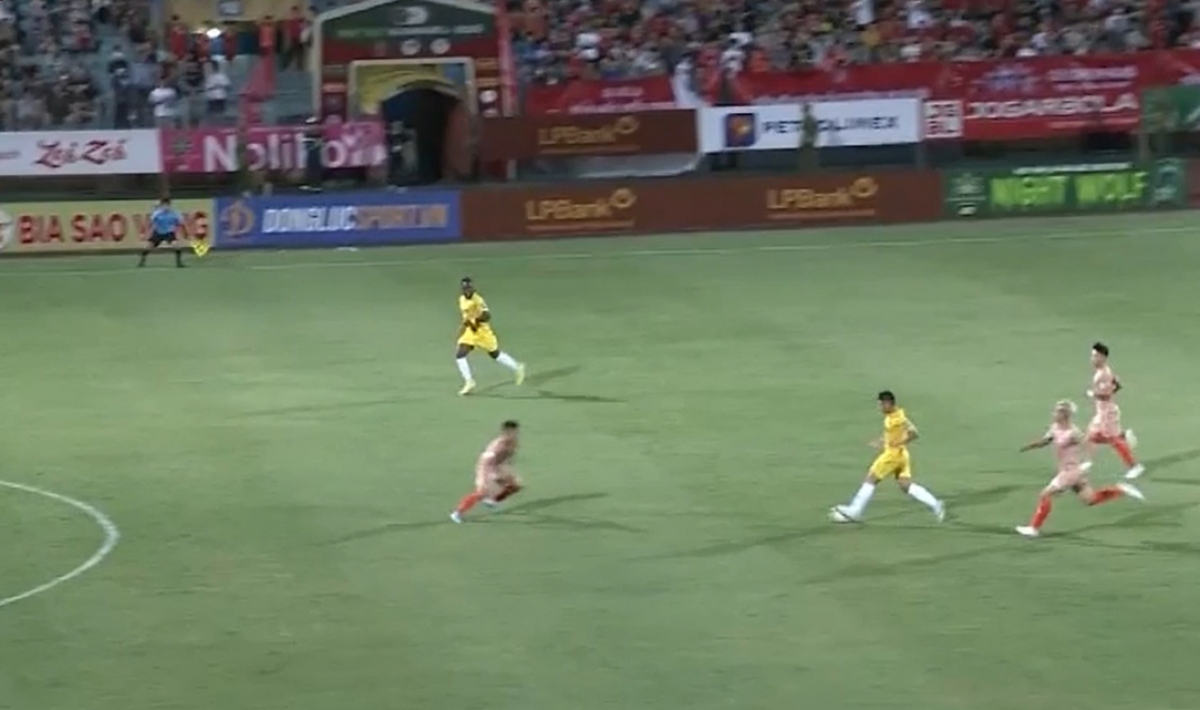 The slow motion situation shows that Kandolo doesn't seem to be offside. (Screenshots)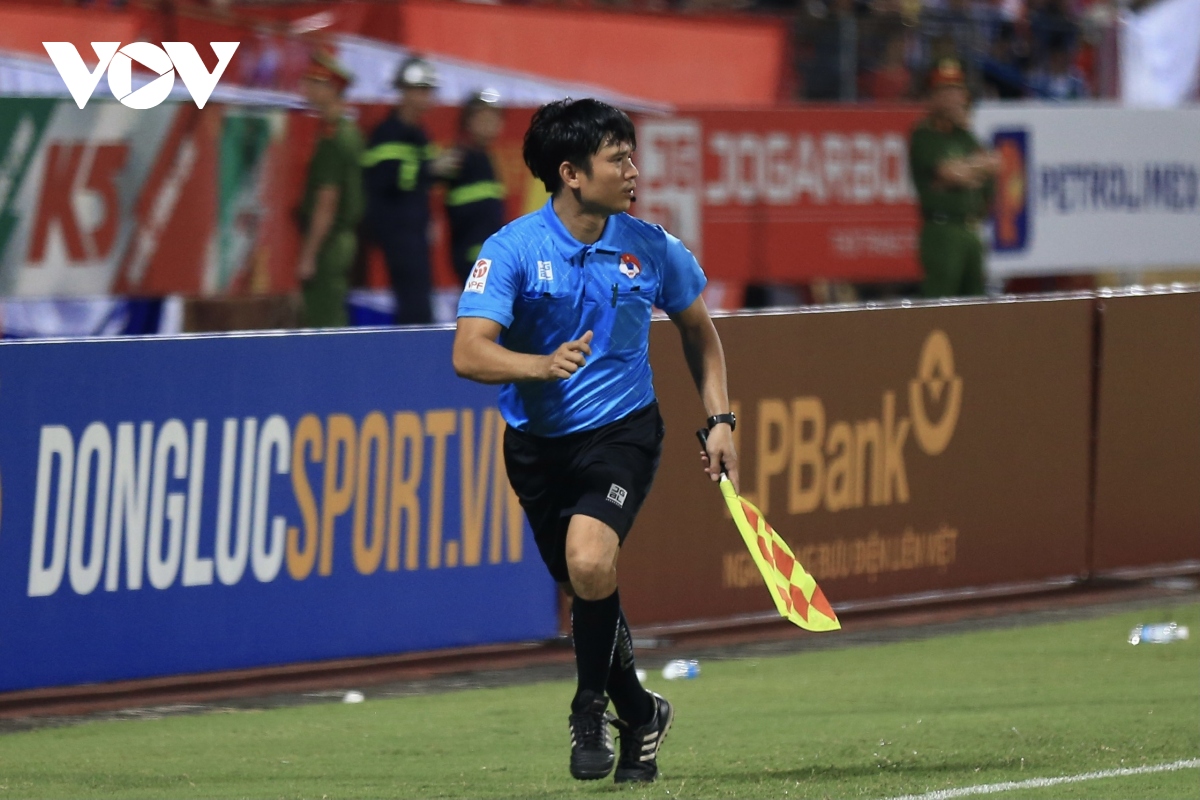 Assistant Nguyen Thanh Son has a controversial decision about Hang Day Stadium. (Photo: Nguyen Trong)
However, the slow motion situation on the television shows that Kandolo is still above the last Hanoi Police Club player. This makes the referee's decision to deny the goal questionable as to accuracy.
If this goal is recognized, SLNA will increase the score to 2-0 after Trong Hoang's goal in the 12th minute, and the game can go in a different direction.
After SLNA were denied a goal, Hanoi Police Club came back to win 2-1 in the second half, thanks to goals from Le Van Do and Jhon Cley.