According to the Joint Typhoon Warning Center (JTWC – US) on May 26, after strengthening to level 5 in the Atlantic Ocean, Mawar became the strongest storm globally since the beginning of the year so far. .
As it headed towards the Philippines, Mawar caused gusts of up to 280 km/h. In its latest update, the Philippine National Weather Service announced that the storm grew stronger as it moved westward across the Philippine Sea after becoming a super typhoon.
Weather experts also confirmed to The Independent that Mawar's strength surpassed all previous storms in 2022.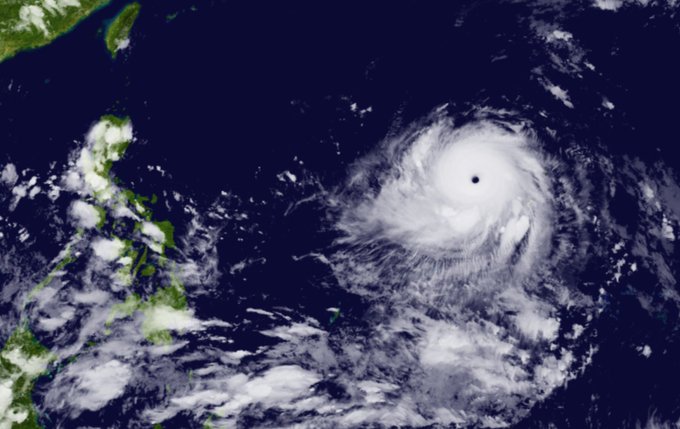 Typhoon Mawar strengthened to a Category 5 in the Atlantic Ocean as it moved toward the Philippines. photo: twitter
Earlier, on May 24, Mawar briefly weakened as it passed over Guam, USA, causing heavy rain and high winds that uprooted trees and ripped off roofs and cars.
The Electricity Authority of Guam said nearly all of the island's 52,000 homes and businesses were without power. There were no reports of casualties, but Mawar caused extensive material damage.
CNN quoted Governor Lou Leon Guerrero as saying that most of Guam was damaged. Many local residents do not have access to electricity or clean water.
The forecast for the next few days is to increase the possibility of Mawar landing in China.
China Meteorological Association (CMA) researcher Jim Yang wrote on Twitter that if Mawar made landfall in Fujian province, it would be the first typhoon in history to make landfall this month.
Furthermore, if Mawar hits Taiwan (China), it will also become the first typhoon to hit Taiwan in May since 33 years ago. Researcher Jim Yang further notes that Mawar will maintain strength for 2-3 days.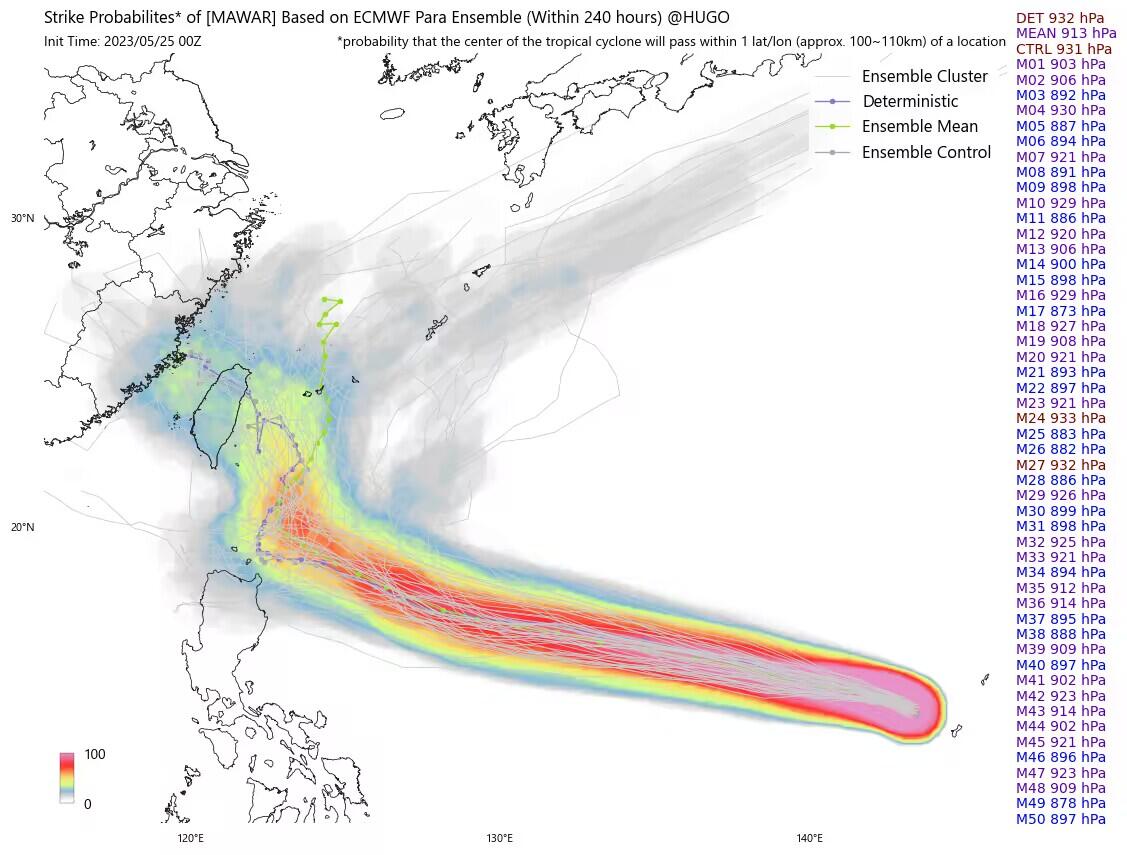 Super Typhoon Mawar is likely to hit China. photo: twitter
Pham Nghia