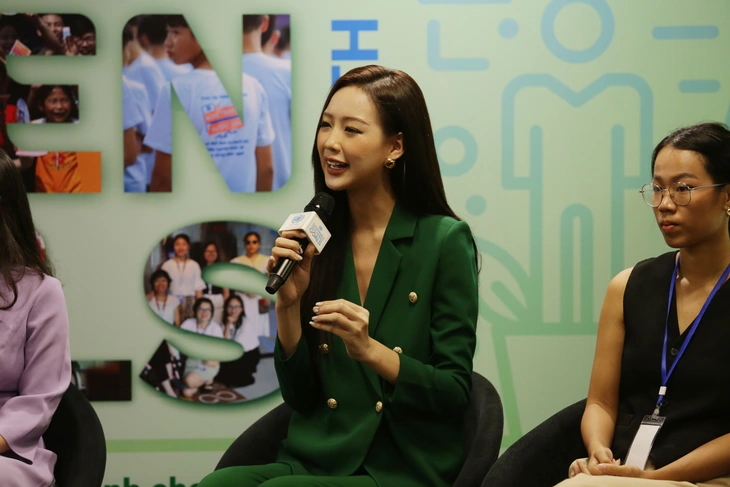 On the morning of 11 August, an event to celebrate the United Nations International Youth Day discussed the topic "Towards a Sustainable Future: Green Skills for Youth".
Green Jobs Aren't a "Trend"
According to Ms. Nguyen Ngoc Duyen of the International Labor Organization (ILO) in Vietnam, when it comes to green jobs, many young people often think of jobs in renewable energy, engineering, environmental management, waste management, etc.
However, green transformation is an inevitable requirement for traditional industries as well. For example, in the textile industry, green jobs involve converting hazardous chemicals into more environmentally friendly chemicals.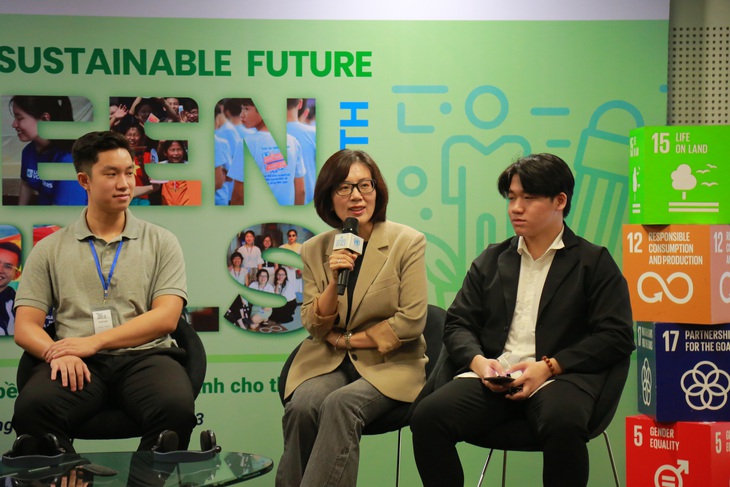 Green jobs are not only about the production process that meets environmental protection standards, but it is also a satisfying job when employees have good income, high work productivity, social security, society and gender equality.
In the context of climate change, the world is entering the transition to a green economy, many new opportunities will open up, which means that Vietnamese youth need to be equipped with the skills to meet the requirements of this era.
This becomes all the more urgent as Vietnam has set a net zero target by 2050 and faces an opportunity from the announcement of the Fair Energy Transition Partnership (JETP) from the G7 group of countries.
According to the United Nations, by 2030, the green transition will create 8.4 million new jobs for youth, but up to 60% of youth may lack the skills for the green economy.
"Green Jobs is a Roadmap, Not a Trend" (trend – PV)", Ms Tran Hong Van from GreenJobs Project – an application that helps equip youth with skills in the green economy.
Thus, there is an urgent need for Vietnamese youth to be equipped with basic knowledge about green economy and green skills to meet the new requirements of the economy.
What should the youth do?
Miss Intercontinental 2022 Le Nguyen Bao Ngoc suggested that youth should learn the skill of creating an Environmental, Social and Governance (ESG) report as it is the type of report that all businesses will use. Future.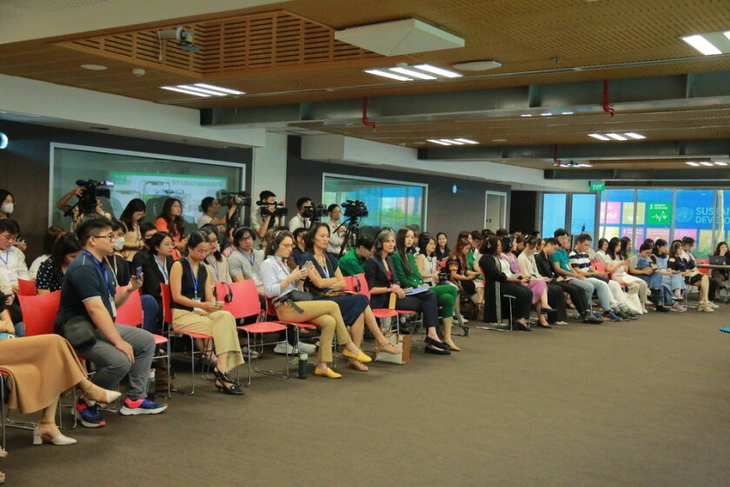 The two young founders of CoFuel, a start-up project to recycle coffee grounds into biomass pellets, think Vietnamese youth need to understand the green transition requirements in the job market and industries.
In addition, the transportation process in the current supply chain is generating a lot of emissions, youth need to focus on finding reform solutions in this area.
Live and Learn Youth Program Officer Ms. Ho Ha Mai said that youth should learn about the connection between green skills and their current job in order to quickly change and meet future needs.
In late October 2021, Prime Minister Pham Minh Sign led the Vietnamese delegation to attend the COP26 conference held in the United Kingdom.
At the conference, Vietnam committed to reduce global methane emissions by 2030, bringing net emissions to "zero" by 2050; Join the Global Adaptation Action Coalition; Join 140 countries in the Glasgow Declaration of Leaders on Forests and Land Use; Join 48 countries in a global declaration on transitioning from coal power to clean energy…
On December 14, 2022, representatives of Vietnam and G7 countries and their development partners, the European Union, Norway and Denmark, approved a political declaration establishing JETP to support Vietnam's energy-to-energy transition. From fossil fuels to renewable energy, reducing net zero emissions by 2050.