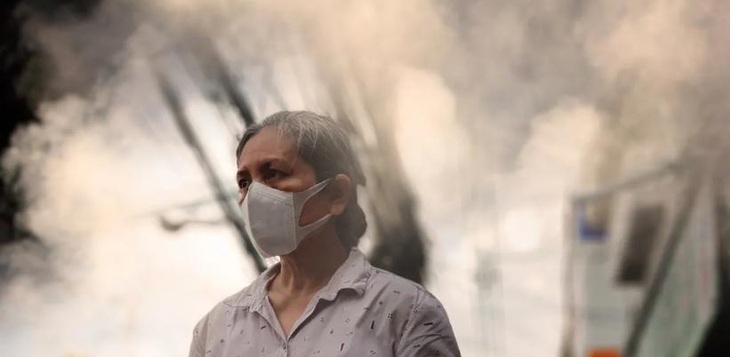 Air pollution causes 3 to 9 million deaths per year (depending on the estimate) and is one of the biggest killers humanity has ever faced.
Meanwhile, antibiotic resistance causes 1.3 million deaths annually. This number is expected to increase to 10 million.
Although resistance is a natural evolutionary response to microbial control, overconsumption and overuse of antibiotics in animal feed have worsened the situation.
What's more, a new study found that the risk of antibiotic resistance increases with the level of air pollution.
Hong Chen, a professor at China's Zhejiang University, and colleagues compared the proportion of PM 2.5 fine dust (dust particles with a size of 2.5 microns or less) with test results for nine species of bacteria. bacteria and 43 types of antibiotics, among other factors that can affect local antibiotic rates.
The results showed that when the percentage of fine dust PM 2.5 increased by 1%, antibiotic resistance increased by 0.5 – 1.9%. What is worrying is that the above relationship seems to be getting "stronger" over time.
According to Professor Chen, air pollution is one of the biggest determinants of the 11 per cent increase in antibiotic resistance globally. however, the mechanism of their association remains unclear.
It is possible that the bacteria "hiccup" on small dust particles, allowing resistant bacteria to spread more widely. It is also possible that the fine dust weakens a person's immune system, allowing drug-resistant bacteria to thrive where they can be eradicated.
The presence of pollutants may also facilitate horizontal gene transfer between resistant and non-resistant bacteria.
The team estimates that air pollution, which increases antibiotic resistance, is responsible for 480,000 premature deaths in 2018. Without intervention to control urban pollution, the number of deaths will increase to 840,000 people per year by 2050.
(TagstoTranslate) air pollution