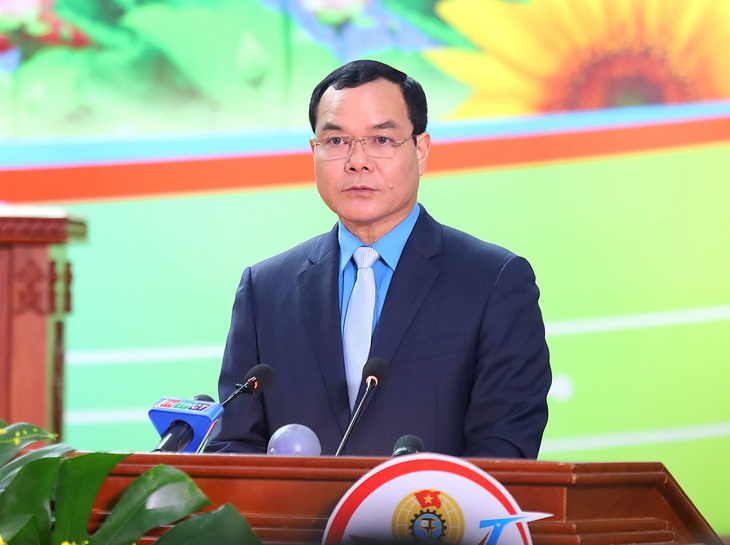 In the opening session, the chairman of the Vietnam General Confederation of Labor praised and congratulated the results and achievements achieved by the trade unions of Can Tho city in the past term.
Emphasizing the achievements of trade unions at all levels that contribute to the overall development of Can Tho, the city's gross domestic product (GRDP) will increase by 12.64% in 2022 (the highest growth rate ever). Ranked in the country's top 10 in growth rate, 2nd in the Mekong Delta and 5th city directly under the central government.
However, in the previous tenure, the emulation movement focused mainly on the administrative and non-business sector, which had not yet been promoted to grassroots trade unions outside the state territory, in some places not associated with political work. . of agencies, units and enterprises; The rate of wages for workers directly engaged in production is still low; Several measures have not been taken to engage with state management agencies to address some of the difficulties and serious concerns of the employees," Mr Khang asserted.
Directing at the congress, Mr. Nguyen Dinh Khang asked the executive committee of the city's trade union, Term XI, to immediately issue an action plan. Wherein, it analyzes and proposes practical and effective solutions to overcome the limitations present in the new term. Prioritize the implementation of resolutions with specific actions and solutions; Make breakthroughs so that the labor movement and trade union activities of Can Tho city come into reality and continue to develop worthy of becoming a leading force for industrialization and modernization.
Participating and speaking at the congress, Can Tho City Party Committee Secretary Nguyen Van Hieu explained that Can Tho is implementing an investment project for infrastructure construction and trade of Vinh Thanh Industrial Park Phase 1 (VSIP Can Tho) .
When the project is completed, it will be widespread in the region, attracting thousands of workers to solve labor and employment problems for Can Tho in particular and the Mekong Delta in general.
It is hoped that the Can Tho trade union will mobilize workers in the new term and attract them to actively participate in labor-production simulation movements together with the city to promote development.
"Trade unions also need to strengthen the development and entry of new trade union members into non-state sector enterprises, grassroots trade union organizations; To do this, trade union activities must be pragmatic, reflect workers' aspirations, enter into a simulation linked to production efficiency, and take care of workers' lives," Mr. Hiu said.
The Can Tho Trade Union Congress also elected the Executive Committee of the Labor Federation, making 33 people elected to the Executive Committee of the Can Tho Labor Federation, Term XI, term 2023–2028.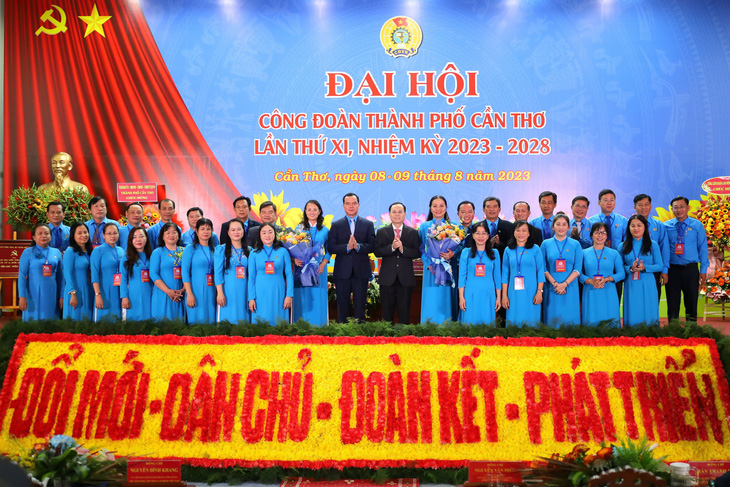 The goal set in the new term of the Executive Board of the Can Tho City Confederation of Labor is to continue to develop new union members; Focus on acting as a representative organization to protect the legitimate rights and interests of the employees…
In particular, the target in the growth period and to have more than 100,000 trade union members; implementing 25,000 functions, replicating products and technological innovation initiatives; Construction and repair of 250 houses of union shelter sites…
(tagstotranslate) whether the city