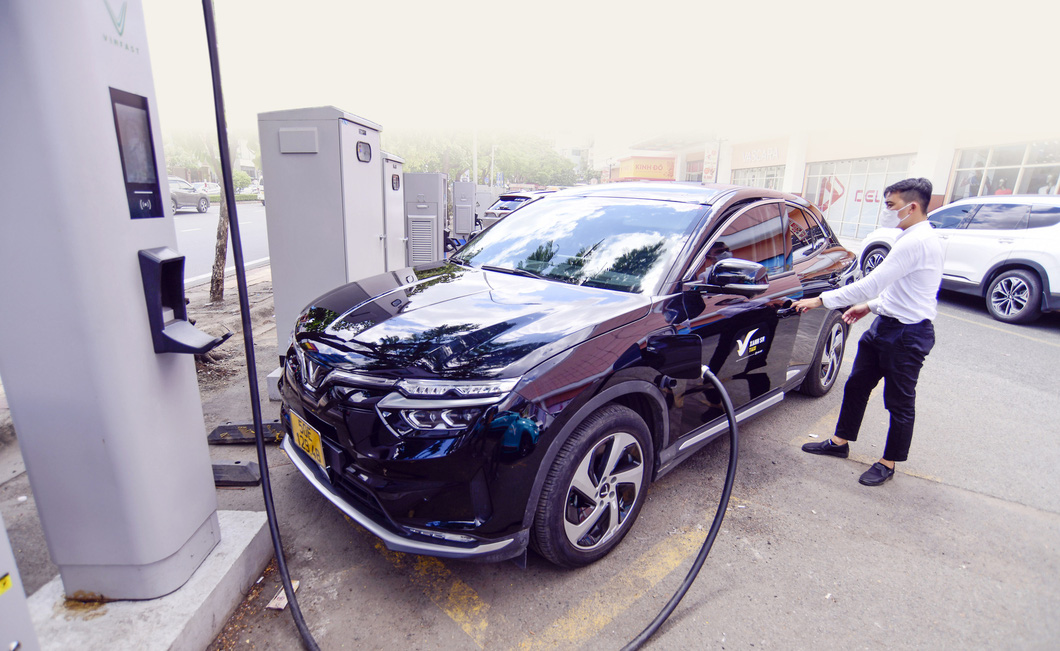 For electric cars in Vietnam to advance with the world, more strong support policies are still needed for people and businesses.
In the context of the polluted environment caused by transportation and public transport activities, many opinions also suggest that more support should be given to electric motorbikes.
Excited to support 1,000 usd/car
Many car manufacturers believe that electric vehicles are a trend that cannot be abandoned. Recently the Ministry of Transport has proposed to bring three types of electric cars in the field of support and development promotion.
In addition to reducing the registration fee and excise duty, a support of 1,000 USD/car is also given to the consumers.
This proposal has been welcomed by many businesses, which are currently considered practical to stimulate consumer demand towards new vehicles in the future.
For example, a Chinese car company whose electric vehicle products are about to enter Vietnam is working with partners to start sales as soon as possible after long-term market research.
The company wants to take advantage of the 100% registration fee incentive to stimulate demand and hopes to back up to $1,000/car to be more confident in making decisions.
On the consumer side, Mr. Thanh Son (Binh Thanh District, Ho Chi Minh City) said that the proposal to support 1,000 USD/car, equivalent to about 23.5 million VND, is being viewed by people as a necessary support for the electric To take strong decision when faced with two choices of cars or petrol cars.
"In addition to supporting 1,000 USD/car, so it should be implemented soon, I want charging stations to be covered everywhere. At present, electric cars are only bought in the city, charging in the provinces There are still very few places for "- speak mister son.
Meanwhile, Ms. Thu Yen (Cam Le District, Da Nang City) also expressed her interest in the policy of supporting electric vehicles, low car prices and not talking about electric motorbikes to meet demand Forgot it.
"I have a daughter who is going to university in Ho Chi Minh City, so need to buy a motorbike. There are a lot of support policies for electric cars, but haven't found electric motorbikes. If there is any support policy for electric motorbikes , I think the price will drop more quickly and I'm ready to buy it immediately," Yen said.
Speaking to Tuoye Tre, Mr. Huynh Tien Dat, CEO of EVS Electric Charging Solution and Equipment Company, said that the policy of supporting US$1,000 per car is an important signal, attracting the attention of customers. Convert gas car to electric car.
Across countries, change has accelerated, with a range of policies including support for lowering prices for people to buy electric cars.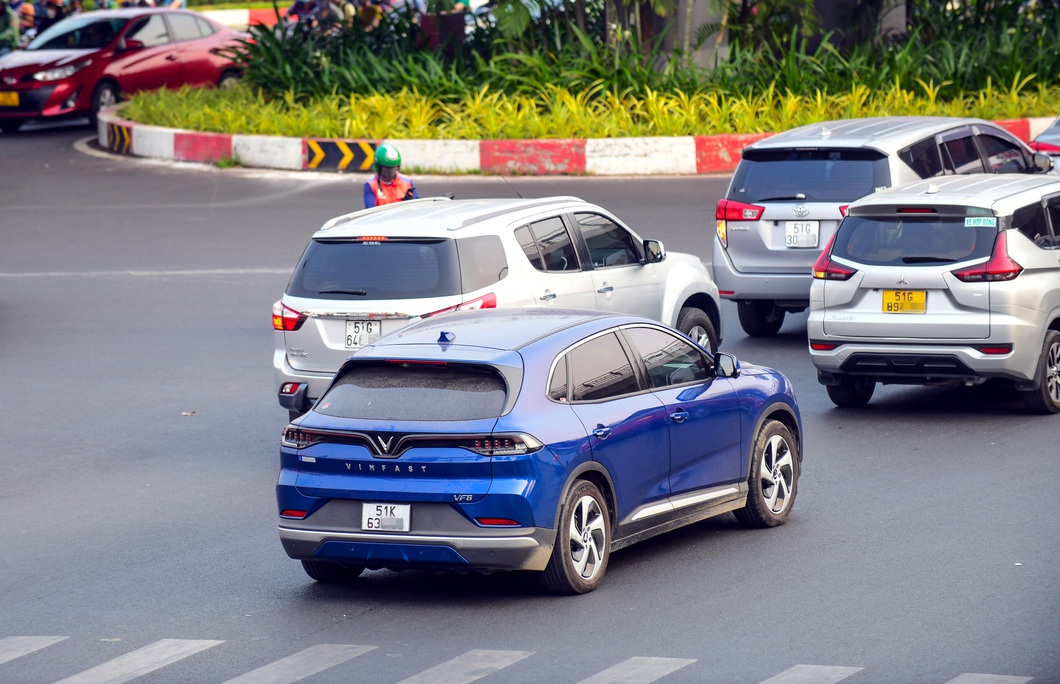 There is a need for a comprehensive policy for electric vehicles
bear with
It could be policies like credit support, credit access, different subsidies to electric vehicle buyers… These supports need to be implemented synchronously and uniformly so that people can easily access them.
Regarding the experiences of developing countries, experts say that the most effective subsidies are subsidies to policy makers and subsidies to car buyers.
This has been done successfully in countries like the US, the European Union, even in Southeast Asian countries like Thailand.
The country subsidizes excise taxes on electric vehicles, with subsidies ranging from $1,880 to $3,880 per vehicle, depending on retail price and battery capacity.
Meanwhile, Europe also implements priority policies for electric vehicles when traveling in urban areas such as free and reduced parking fees, city entry fees, etc. Subsidies vary by country but clearly have a strong effect on consumers.
As an enterprise investing in electric vehicle charging stations, Mr. Huynh Tien Dat said that although electric cars are a trend, the investment direction is actually not easy.
To develop electric vehicles, the first thing to do is to work on the infrastructure. At present, the charging station is still strong, not everyone is synchronized.
In addition, support policies are needed from the outset. Mr. Dat gave an example that the previous policy of supporting VND 1 million when people used solar water heaters to help save electricity had received a wide response, just like electric cars.
In addition to the 1,000 USD/car support policy, businesses have also proposed several specific policies such as industry inclusion in the electric car manufacturing and assembling industry, battery production and assembly for electric cars. Business in the field of special investment promotion.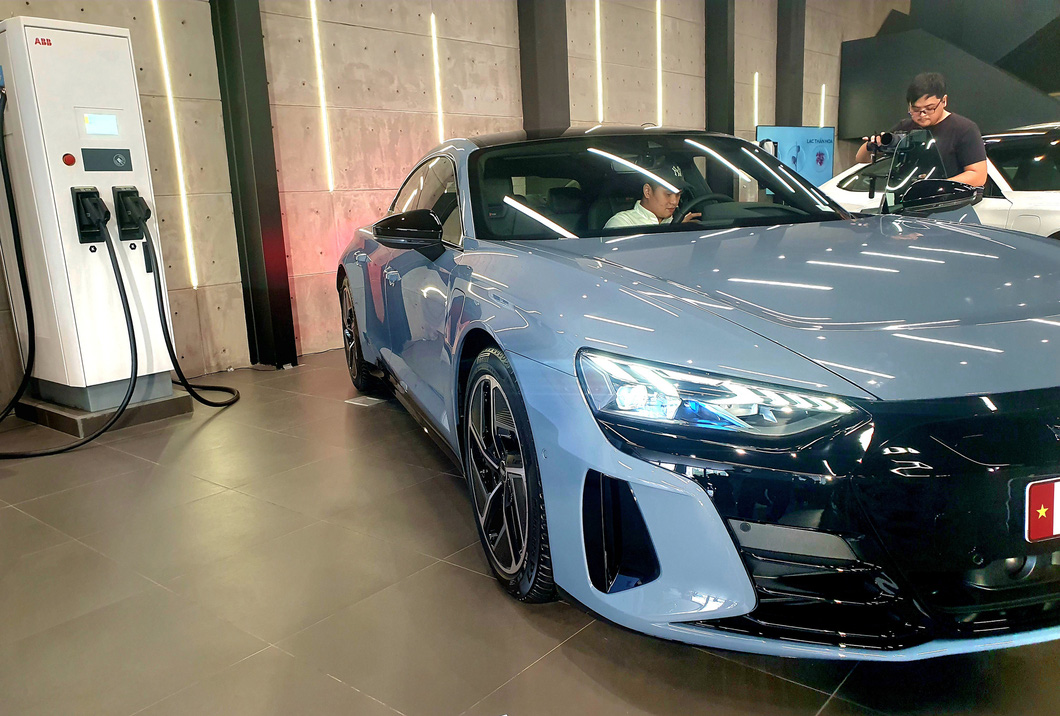 Electric cars are available at any cost
Electric cars are running fast on the road today. Car manufacturers have intensified their strategy of producing, assembling and importing electric vehicles, such as TMT Motors, Kia, Hyundai, Audi, launched multiple models, segments, prices… With the brand in Vietnam, Vinfast VF3 Mini Electric also launched Just a month after the car model was announced, a few days ago, TMT Motors' Wiling Hongguang MiniEV electric car was also introduced with a price of VND 300 million/unit.
Thaco has launched two fully electric BMW models. TC Motor announced the assembly of the pure electric SUV Ioniq 5 in the Vietnam market with a selling price of 1.3 – 1.4 billion VND/unit. Needless to mention, businesses such as Thai Hung Company (Thai Binh) and Roding Mobility Company in Vietnam "join hands" to cooperate in the production and business of small electric cars. Both sides will focus on the development of urban electric vehicles with an expected production of 6,000 vehicles in the first three years. The product is expected to launch in 2024.
Manufacturers may consider this the golden time for consumers to switch from petrol cars to electric cars, and the potential is expected to be huge in the future.
Support "cuts" to taxes and fees
According to economic expert Dr. Vu Dinh Anh, the proposed policies for electric vehicles are similar to what many countries have done. For example, in the US, through an anti-inflation program, they also provide direct financial assistance to encourage people to buy and use electric vehicles. Even when Vinfast cars enter the US, they also propose to enjoy this mechanism.
The transport ministry's proposal also builds on several countries' incentives to buy and use electric vehicles, which would reduce the number of people using vehicles that run on non-renewable fuels. Countries such as the US, Norway, China, Thailand also focus on supporting people to buy electric cars, not buying electric motorbikes, because in developed countries, cars have long been the primary means of personal use.
With a proposal to support US$1,000 for electric car buyers, Anh said that car buyers are currently subject to many taxes and fees, so they need to support a method of "cutting" those taxes and fees. Which people have to pay when they buy a car. .Buy an electric car. State management agencies are not required to "inject money" directly to electric car buyers, but instead simply raise the level of tax and fee support to $1,000/car for individuals.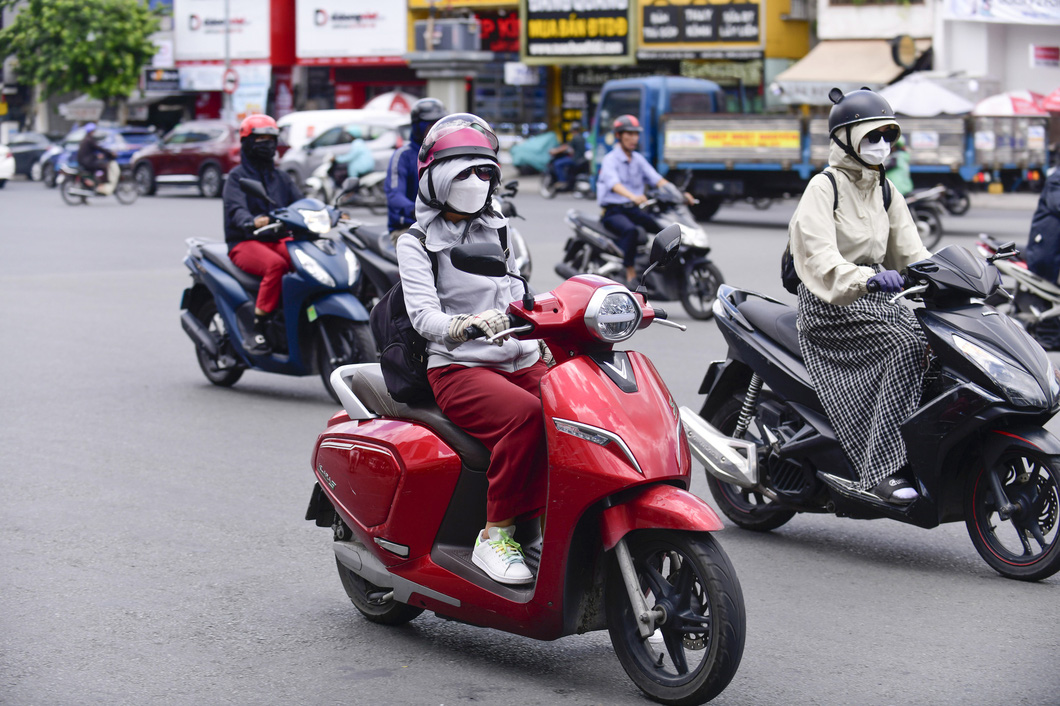 Readers' Opinion: 2/3 Contributes to Lowering Limits
I recommend that you consider seeking additional assistance for electric scooters for the following reasons:
1. Traffic in Vietnam is likely to face three limitations, especially in large cities, which are traffic pressure caused by private cars and excessive use of non-renewable fuels (petroleum) and the resulting noise and dust pollution It happens. Personally, I'm using a gasoline motorcycle and find myself contributing to all three of these limits.
2. However, a proposal to support electric cars is ultimately still an invisible proposal that "endorses" personal cars. There are many scenes of only one person riding in a car larger than a motorcycle in urban areas, which shows that the pressure on traffic is very different.
3. The reason why there are so many private cars in Vietnam is that public transportation has not been developed in time. Looking at some countries, the public car model is considered ideal, but achieving this requires a long period of development along with the simultaneous development of many other conditions, if you want convenience, not immediately available Should be Be comfortable right away. At this time, it is not enough to "raise" the electric car, it is obvious that it is also reasonable to choose an electric motorcycle.
4. Public transport is not good in urban areas, the question is probably long for rural areas, whereas people in rural areas also have a great need to travel, whether they like it or not, making private vehicles an option for the near future. Will remain
5. Summarizing the above reasons, an electric motorbike helps each person to make a small contribution in solving 2/3 of the mentioned limits when it is no longer dependent on non-renewable energy sources (petroleum) and radically reduce noise and dust pollution. To reduce the pressure of traffic, resorting to public transport solution may be the most optimal solution, but is beyond the capacity of every citizen in the short term.
(TagstoTranslate)electric car