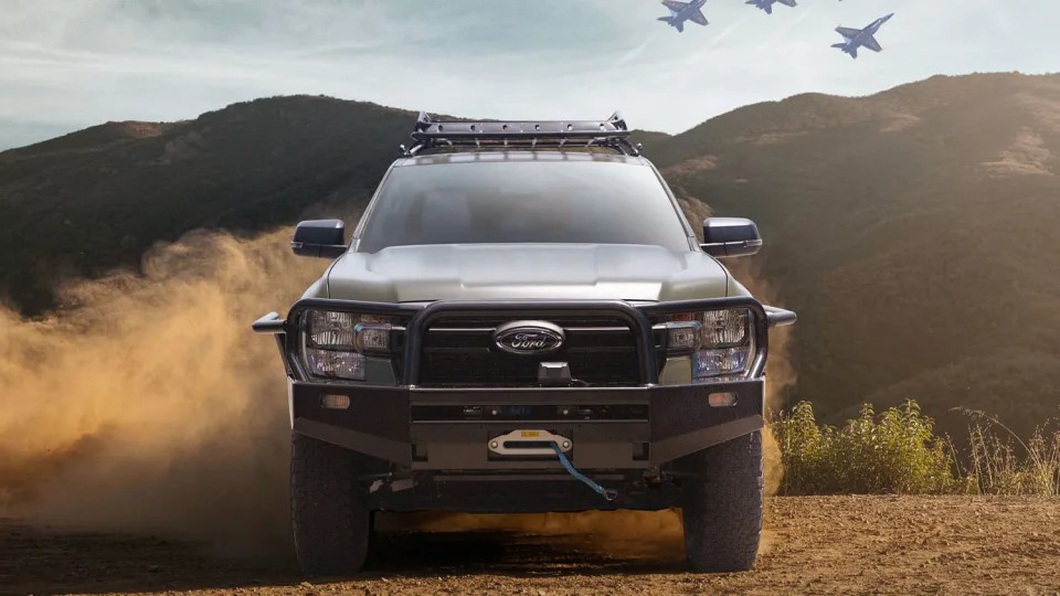 At the beginning of this August, a pure electric version appeared under the actual, the latest generation of mid-size pickup Ford Ranger. However, not everyone can afford this version.
In particular, the Ford Global Fleet Sales arm, specializing in commercial vehicle sales, has revealed a project called the FG-P.
It is a strategic military vehicle based on the Ranger platform capable of running on gas or electricity. In particular, the second option is suitable for harsh environments that require quiet operation.
The Ford FG-P was developed and assembled by Thai tuning company RMA Automotive, and approved by Ford.
Externally, this military model looks like an off-road version of the new Ford Ranger. However, under the hood of what appears to be just the off-road version of the Ford Ranger is "exclusive" technology specific to this model only.
The vehicle's powertrain, though still a V6 or four-cylinder at buyer's choice, now has its own electric motor and battery.
This new equipment array is basically a second powertrain capable of driving the rear axle to help propel the car when needed.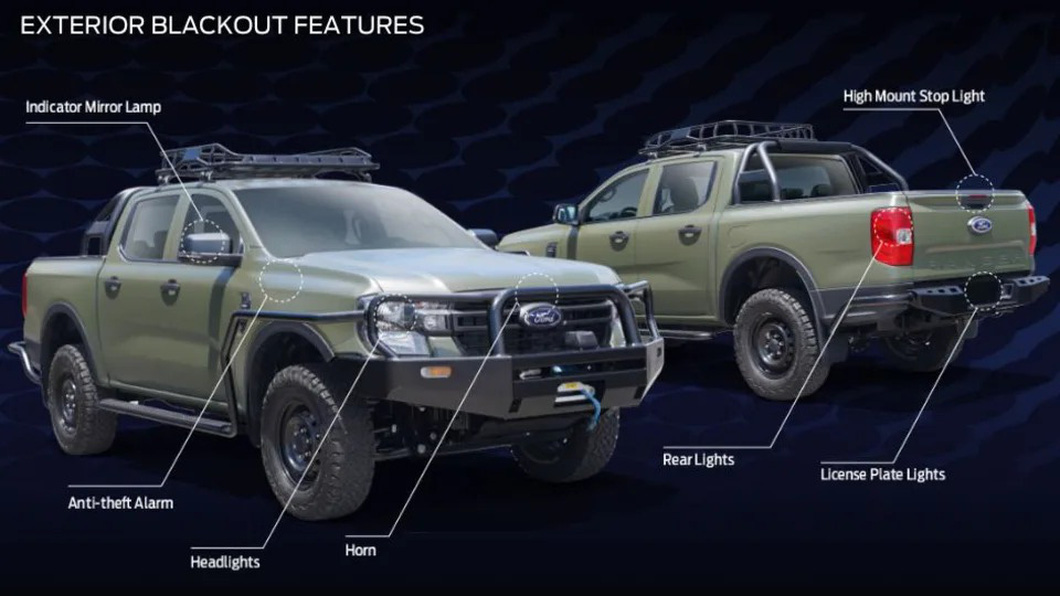 The driver will activate the independent driving mode by the motor when in N gear and activate the silent mode mode, then the pickup will only drive the motor so there is no noise.
Depending on the battery used, the vehicle's maximum speed (default 20 km/h) or operating range (max 20 km) in pure electric mode may vary.
Apart from the silent mode, the car also has a black out mode which turns off all exterior lights to avoid attracting attention.
The fuel that this Ford Ranger uses can be customized to a great extent from oil to even jet fuel. The second option requires the installation of a separate central control system, filter and exhaust system.
Some of the changes mentioned over the other Ford FG-P include increasing the maximum payload from 3,350 to 3,500 kg through better shock absorbers and suspension, a set of 6 exterior lights that support both front and rear for night operations Anti-theft alarm, protective frame and large roof mounting bracket.
The price of Ford FG-P is not publicly available. It is not difficult to understand when this car is sold only to a certain group of customers.
Some more pictures of the Ford FG-P: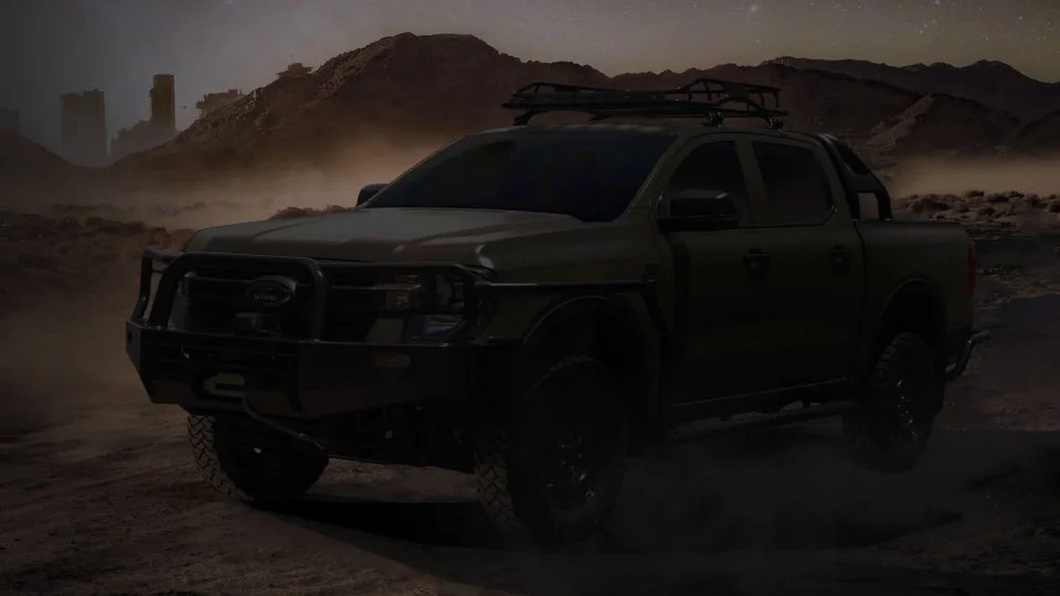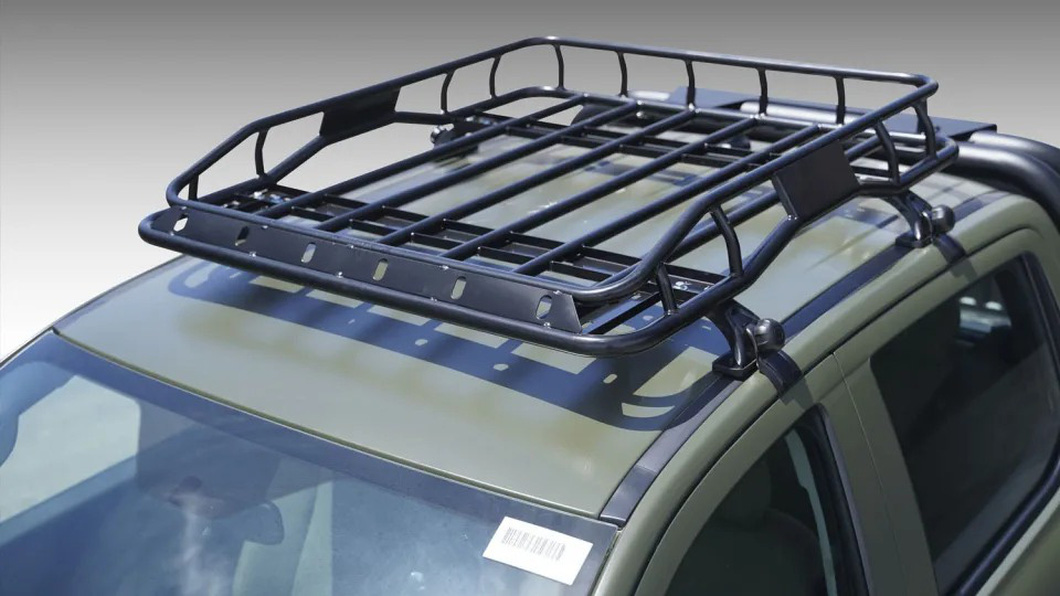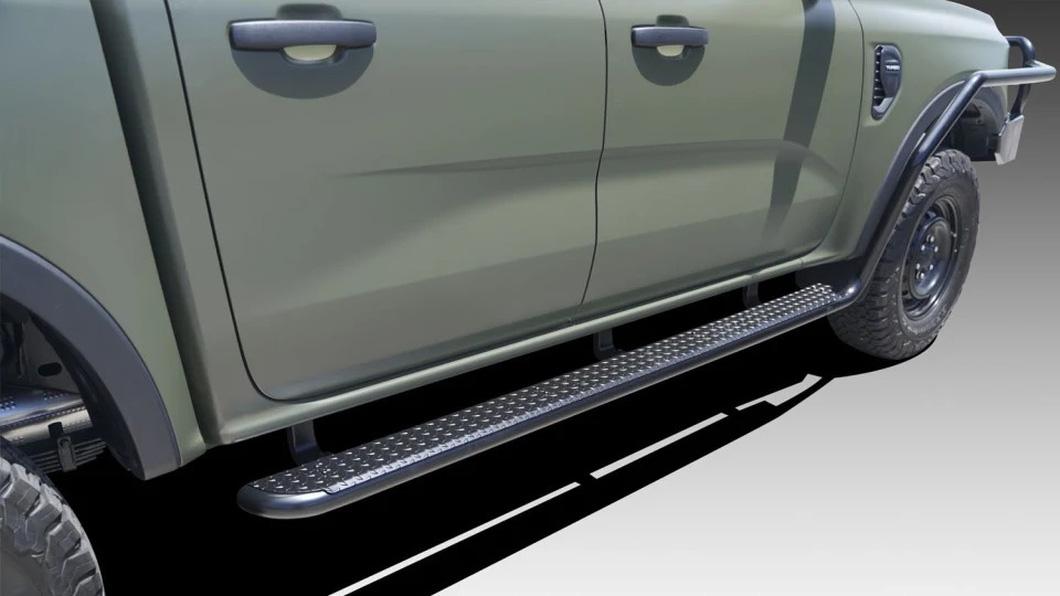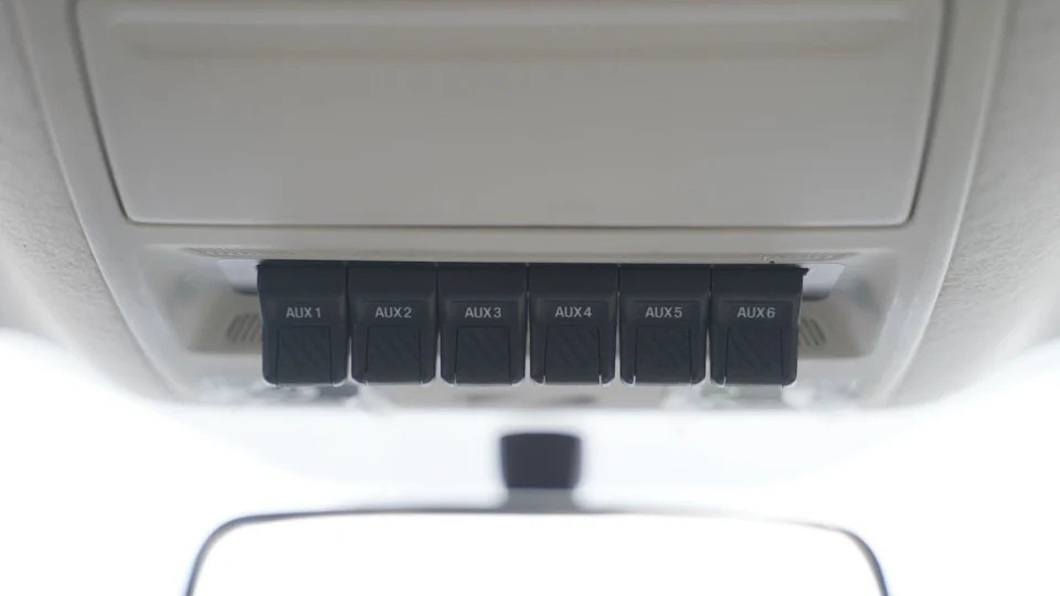 (TagstoTranslate) Ford