AP Quoting sources familiar with the matter, it has been told that the attack took place last night (August 10), which was carried out by members of the Islamic State (IS) organization.
The UK-based Syrian Observatory for Human Rights (SOHR) confirmed that 23 Syrian soldiers were killed and 10 others wounded in an attack on a desert road near the town of Mayadeen in the eastern Deir al-Zour province, bordering Iraq.
Syrian State News Agency Very An unnamed military official was quoted as saying that "several soldiers were killed and wounded" in the attack. However, the source did not give further details, nor the number of casualties.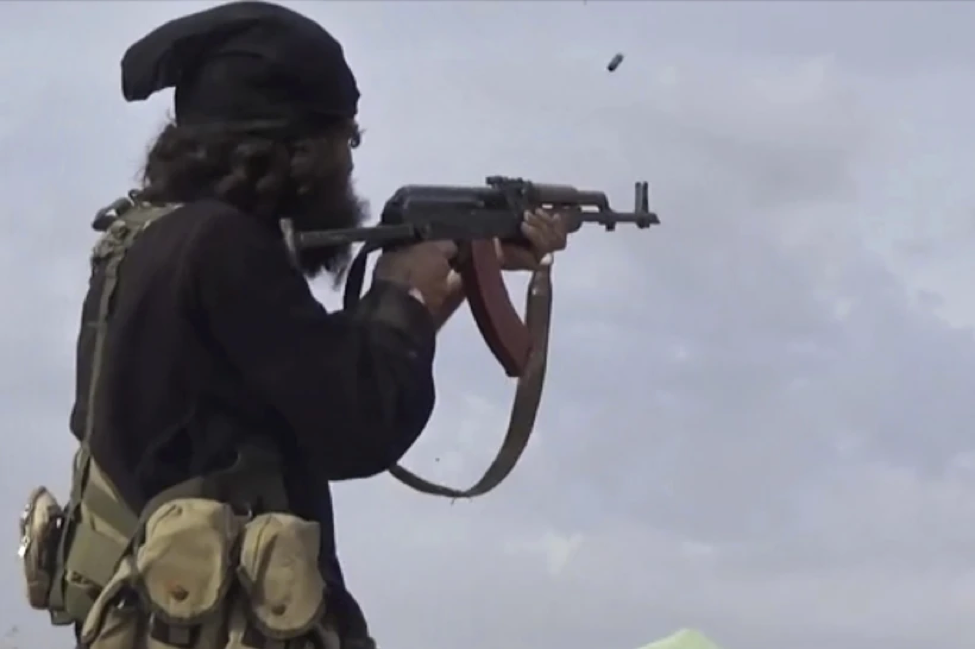 An image of an IS fighter is seen in Baghouz – Syria in 2019. Photo: AP
IS once controlled much of Syria and Iraq and in June 2014 announced the establishment of a so-called caliphate. The organization was defeated in Iraq in 2017 and in Syria in 2019. However, the surviving elements continued to hide in the desert, launching ambushes and attacks.
ISIS elements have increased their attacks in northern and eastern Syria in recent years.
In February, IS fighters attacked a group of mushroom harvesting workers in the city of Sukhna in eastern Syria, killing 53 people, including several members of the Syrian government security forces.
On 8 August, another IS attack on the Old Citadel in Raqqa province in northern Syria killed 10 Syrian soldiers and government supporters.
The latest attack comes as ISIS last week confirmed the death of its leader in Syria, Abu al-Hussein al-Husseini al-Qurayshi.
According to news agency reutersAn IS spokesman announced on a Telegram channel on 3 August that Qureshi was killed in a gunfight with the hardline Islamist group Hayat Tahrir al-Sham (HTS) in northwestern Syria. IS later announced Abu Hafs al-Hashimi al-Qurayshi as the replacement for its leader, who had recently been killed.
Qureshi is the fourth IS leader to die since founder Abu Bakr al-Baghdadi was killed by US troops in northwestern Syria in 2019.