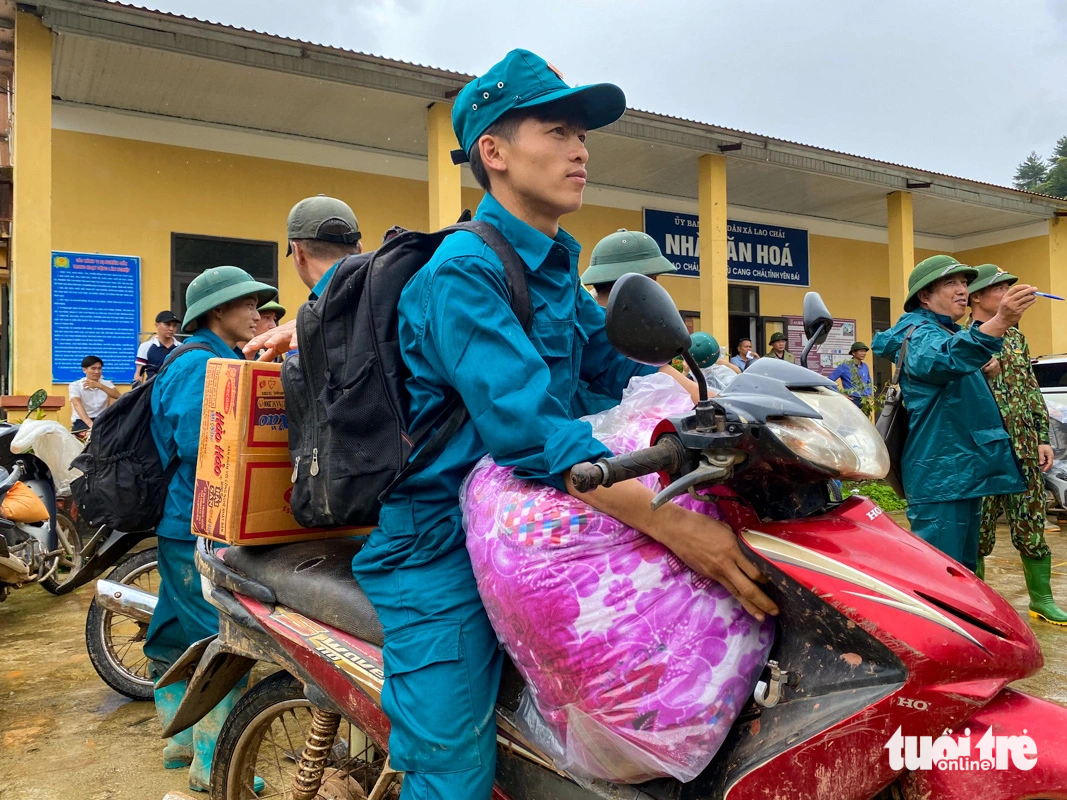 On 8 August, the weather in Mu Cang Chai (Yen Bai) continued to rain and flood, making roads difficult to reach isolated areas such as Ho Bon commune, Da Sua village (Lao Chai commune).
After hearing the report and observing directly, Nguyen The Phuoc, Standing Vice Chairman of the Yen Bai Provincial People's Committee, said that the province had requested the party committee, officials, mass organizations, militias and self-defense forces of the communes in Mu Cang Chai district. , Quickly transport soil and rock to landslide sites.
Its purpose is to ensure traffic for the approximately 15 km long main road in the villages of Lao Chai commune, providing supplies and relief for families in isolated villages that motorcycles cannot reach. Also, leverage the resources to provide timely relief to the flood affected people.
Mr. Phuoc said, "Let not a single citizen suffer from hunger or cold."
According to Mr. Sung Ae Khoo, Vice President of the Lao Chai Commune People's Committee, 5 houses in the commune have been completely washed away by the flood, 26 houses have been damaged. Therefore, the commune mobilized more than 100 militiamen and volunteers to work the streets and provide essential items such as rice, instant noodles, bread, blankets, clothing, pots and pans…
It is part of a total of about 300 militiamen and volunteers mobilized by the military command of Mu Cang Chai District and Territories to help those in need due to the rains and floods.
"The families who fled were directed by the guerrilla team to live in a safe place. In the near future, the commune will give gifts, in kind, and a little cooperation from the authorities. Today, we have to go to each house to bring Clothes, rice, necessities," Mr. Khoo said.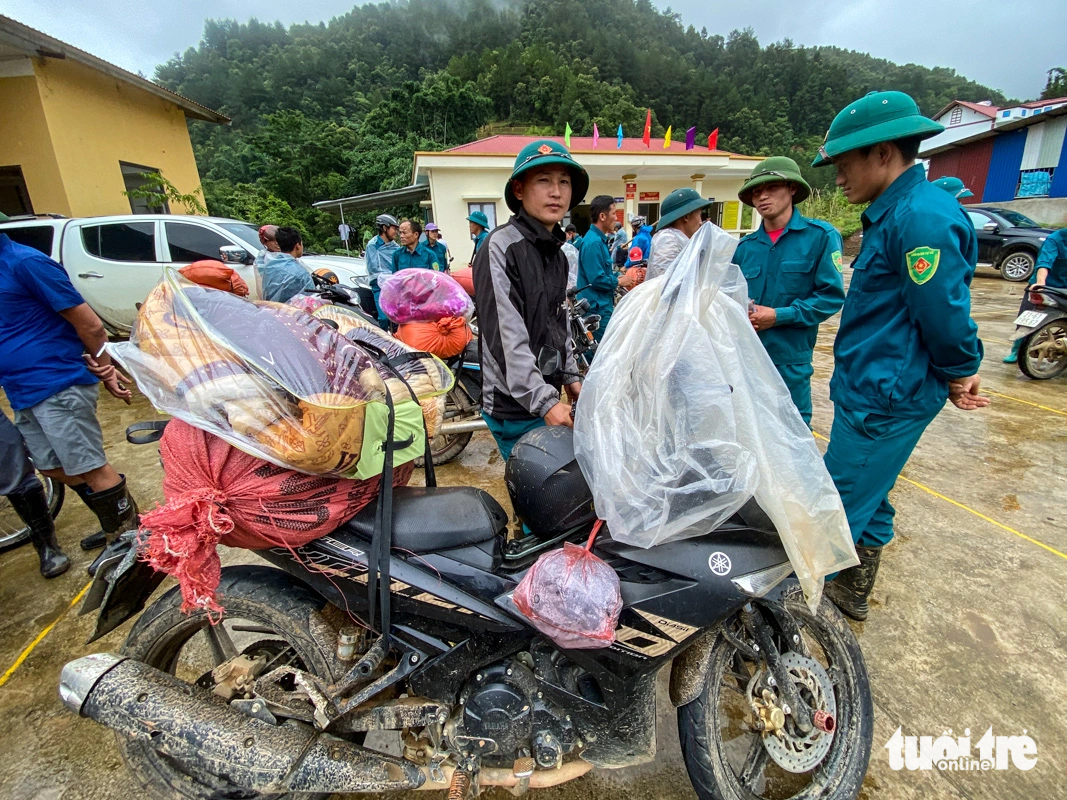 Mr. Sung A Ninh from Hu Tru Linh village of Lao Chai commune shared that his team will go to each house to help break down the house and move their belongings to a safe place.
"I plan to go for 7 days. During the survey, some houses had houses near the area where large rocks fell on the mountain, so they were moved by the expedition staff, but the property remained, so We went to help," said Ninh. Speak up.
Meanwhile, Sung Ae Mua, a resident of Mo De commune, said that when he heard that Ho Bon commune was isolated for 3-4 days, Mua decided to go out and work to support the people. Mua said, "I just want to make a small effort to help people overcome difficulties."