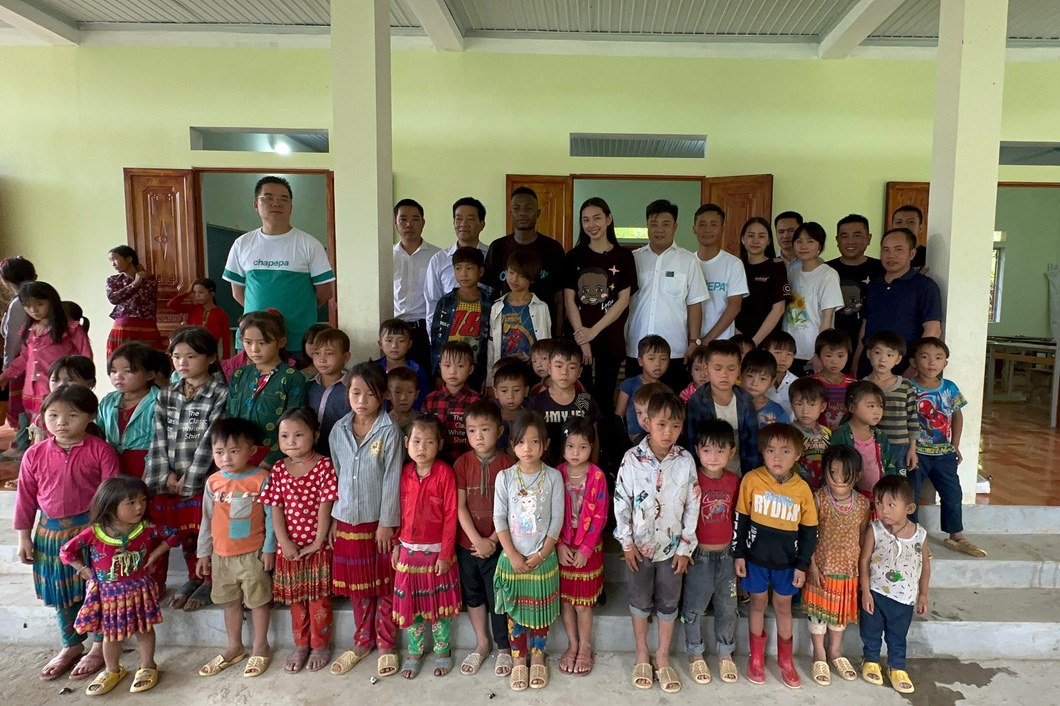 On August 10, 84 students at Xiao Ho Point in Son Wei Upland Commune, Meo Vac District, Ha Giang Province, came to school with renewed happiness as their school was completely transformed.
Hope to have a new school every year
With the children on their way to Xiu Ho school as scheduled, Quang Linh, Miss Thuy Tien and Team Viet Phi covered thousands of kilometers from Ho Chi Minh City to Hanoi on 9 August and continued the journey by umbrella. I went to Ha Giang.
Over the past few days, heavy rains have lashed the arid rocky plateau, leaving the ground muddy and several landslides making the children's path even more difficult.
All funds to implement this project are raised from non-profit sales activities of Quang Linh store and Adopt Vietnam products. The total amount of funds collected is more than 1.4 billion dong, of which facilities, tables and chairs, books, medicine cabinets… The entire cost of building the Xiao Ho School site is more than 700 million dong.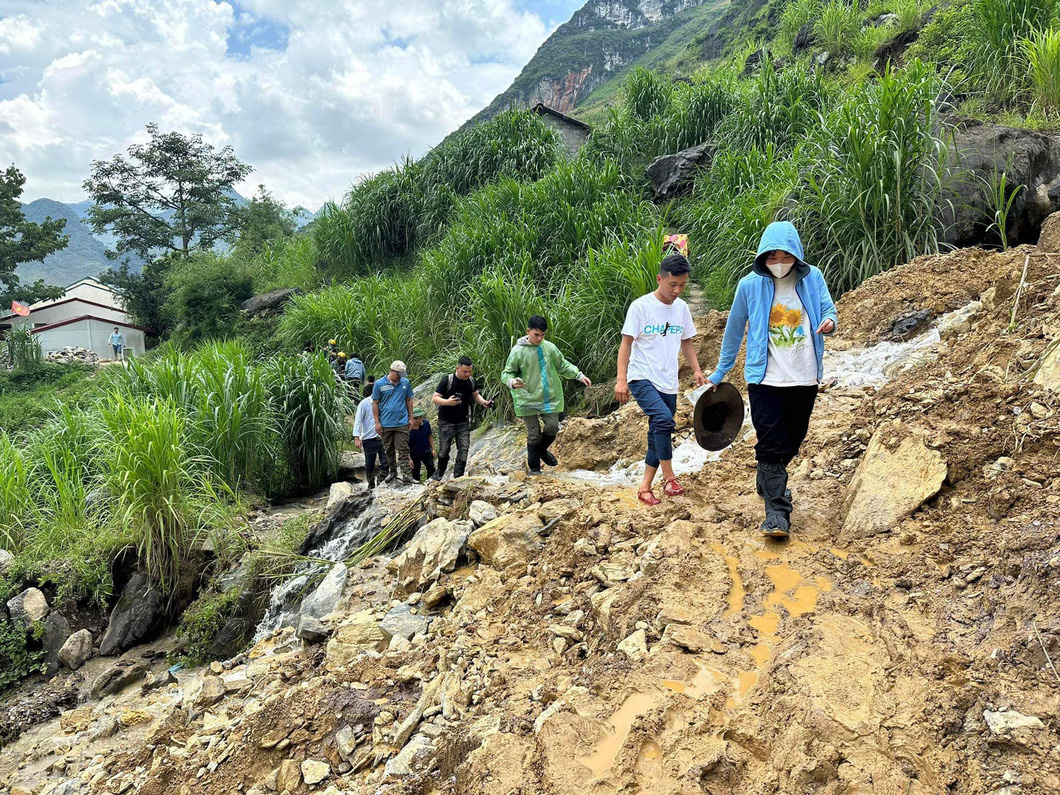 Earlier, people associated with the project implementation had come here to the children in February 2023. The lack of children's learning conditions inspired Quang Linh, Thuy Tien and team members to quickly bring the children up to school grade.
Thuy Tien was happy to have a new classroom for the children, with the team from the first day of surveys on the school site. Thu Tien still regrets during the trip that due to weather related items such as tables and chairs, bookcases could not be brought in enough as expected, these items will be distributed later.
"Tien always remembers the smile on the children's lips. On this trip, Tien also brought her own hand-made jelly jelly for the children, although it was strange, but the children liked it," Thuy Tien was happy .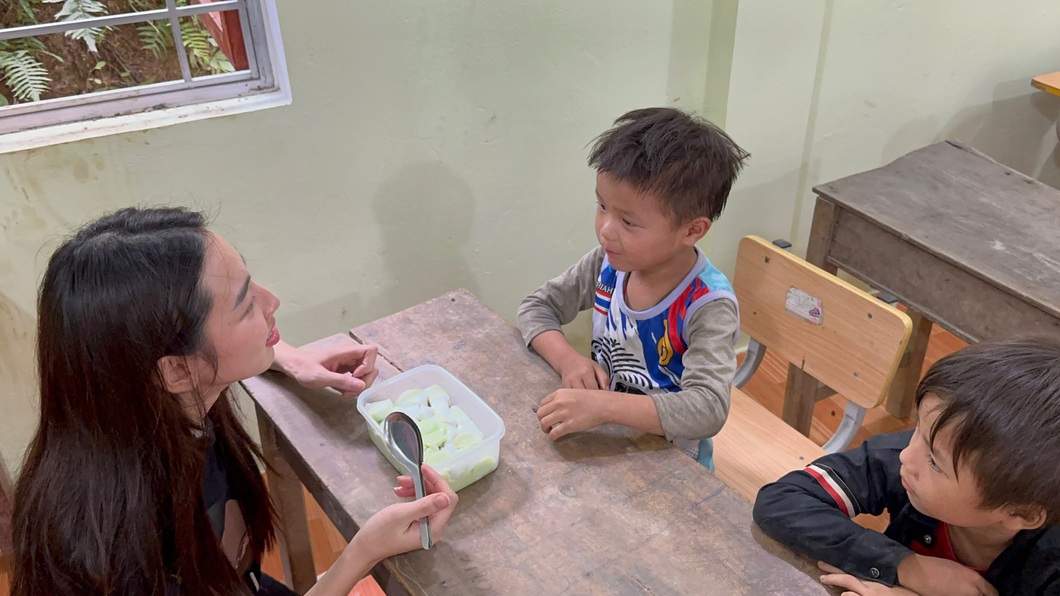 Quang Linh couldn't help but be surprised by what he saw with his own eyes on today's visit, having learned information about Xiao Ho School only through the video recorded by the team members during the survey here in February remained
"This is the first time I went to school, and I felt it was really difficult for the students to reach the facilities from the road to the school. Me and the Viet Fi team hope that every year we will have at least one school for each students in places with such difficult conditions", Quang Linh believed.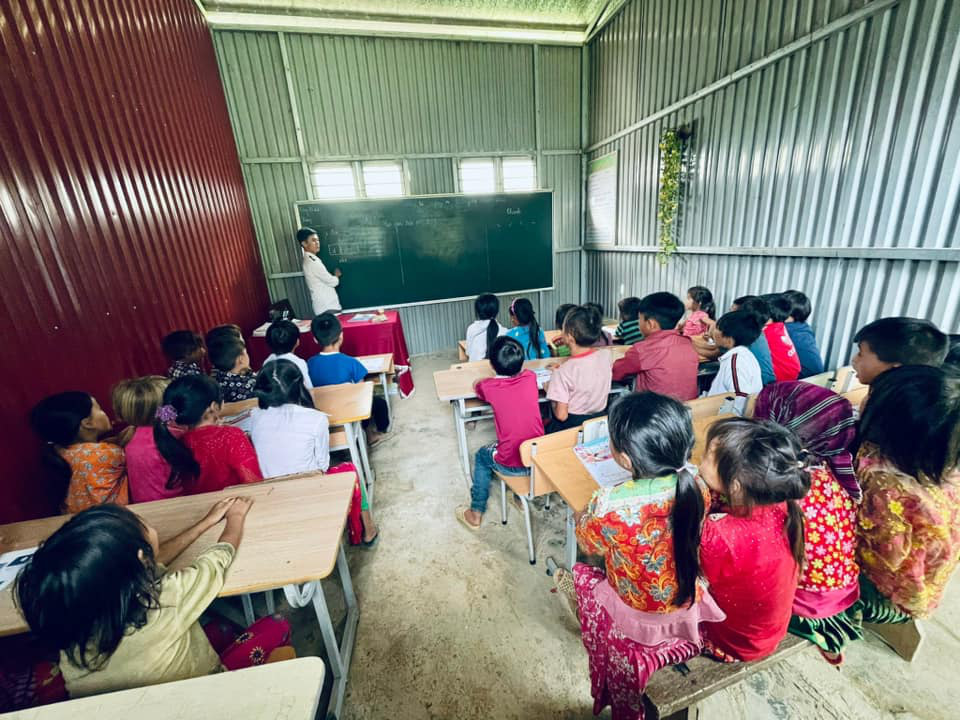 New classroom, double the fun of going to school
The "hot summer, cool" corrugated iron classroom has been replaced by 4 solidly built classrooms with marble floors and cool corrugated iron roofs. Not only this, all the old tables and chairs were replaced with new tables and chairs as per the height of the children.
Dear Students Upon seeing a new and more spacious school, Mr. Nguyen Hai Ha, the Principal of Xiao Ho School – could not help but be impressed. Previously, the school site only had 2 prefab corrugated iron houses that housed 4 classrooms and 1 meeting room for teachers, 2 of which were small, cramped rooms that were not suitable for learning and teaching.
"It is raining like last few days, so noise of rain falling on corrugated iron roof, sound of wind blowing, bad weather, not enough light in classrooms is affecting children's studies a lot.
Now, with a new school site, students can study in better conditions, ensuring that the campus, field and classrooms are adequately lit. The most fun thing is that the kids have a covered play area," Mr. Ha said.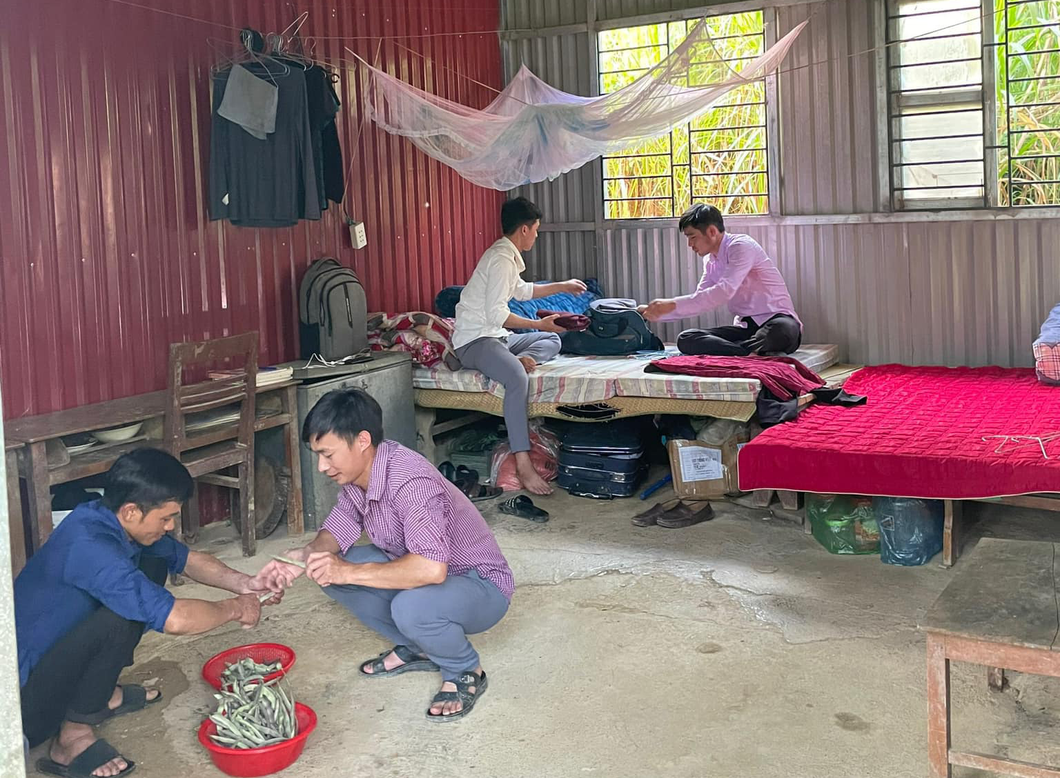 New school, not only clean furniture and books, the school also has a medicine cabinet for the children. Mr. Ha said that this gift is very practical for the school.
"At the time of weather change, children get sick easily or have to miss school, taking medicine will help them avoid illness and go to school completely. So far only the opening of the class has happened," the teachers said. The students are very happy and excited", said Mr. Ha.
After the Xiao Ho School, a new school site will be inaugurated as part of the project, which will create better learning conditions for the children at Huoi Man School in Tuong Duong District, Nghe An Province.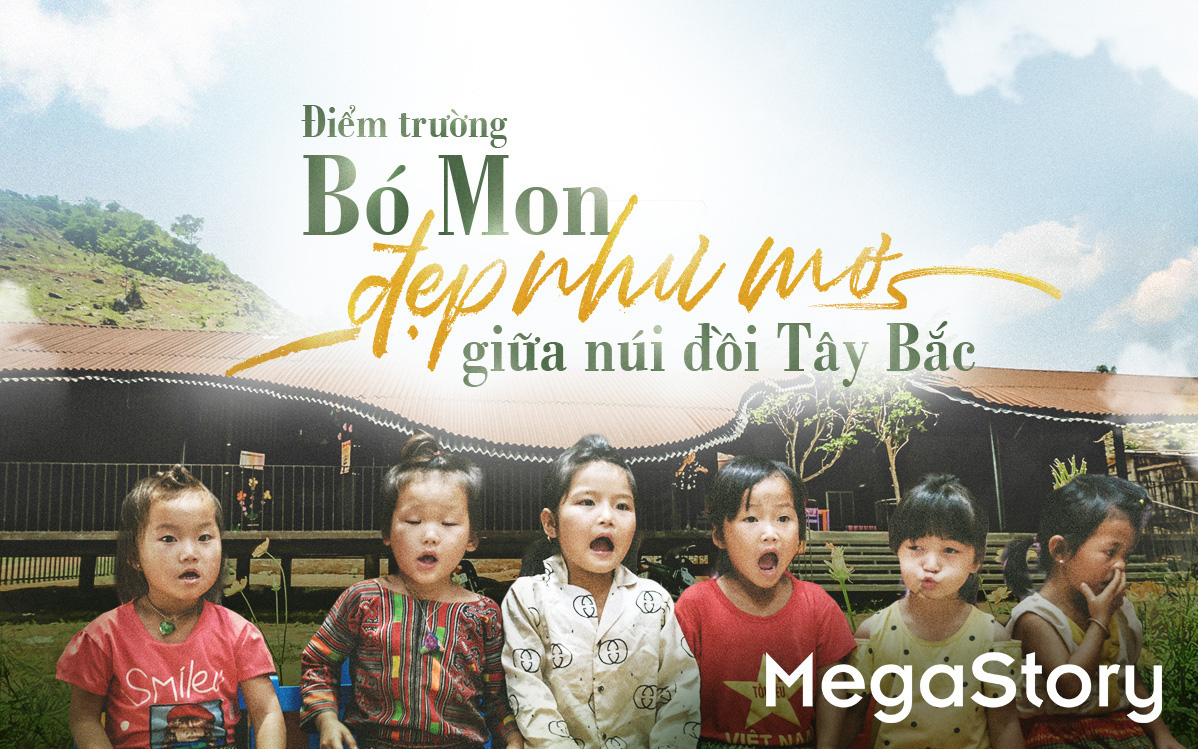 Bo Mon School A dreamlike setting in the mountains of the North West
(Tagstotranslate) Score of the school across the lake