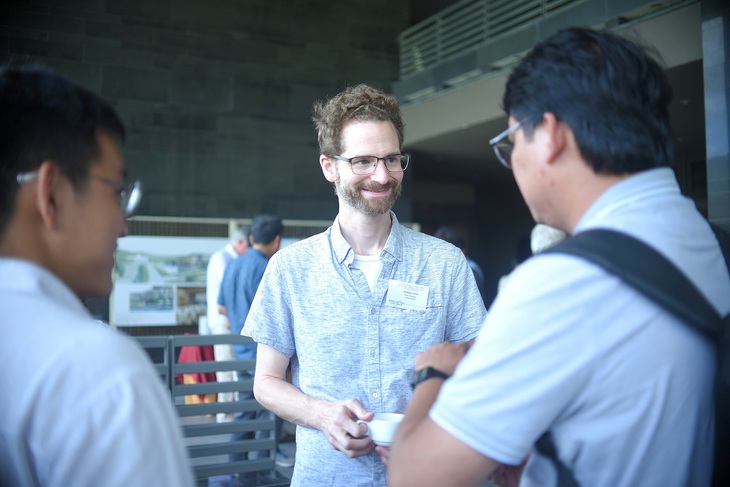 The conference was organized by the ICISE Centre, the Vietnam Scientific Association and the People's Committee of Binh Dinh Province.
Marking the journey of 30 years
The conference had the participation of Professor Gerard T'Hooft (Nobel Physics 1999), Minister of Science and Technology Huynh Thanh Dat, Associate Professor Dr. Phan Thanh Binh – Former Director of Vietnam National University Ho Chi Minh City, Former President. National Assembly Committee for Culture, Education, Youth and Children and more than 200 international scientists.
According to the organisers, the conference provides an academic platform for domestic and international scientists to collaborate in science, participate in exchanges and discuss the latest discoveries in the fields of particle physics, high-energy physics and astronomy.
Speaking at the conference, President of the Meet Vietnam Association, Prof. Tran Thanh Van said that this is a special conference because it marks the 30th anniversary of the establishment of the Vietnam Encounters Association, 10 years of operation of the center. ICISE.
Talking about the Association's 30-year-old journey to Encounters with Vietnam and 10 years of operation of the ICISE Centre, Professor Tran Thanh Van said: "Scientific Association of Encounters with Vietnam is a non-governmental organization, active Sector of science and technology. Non-profit, established since 1993 under the Law 1901 on Associations in France, based on experience and successes recognized and appreciated by the international scientific community regarding organizations Meet Moriand (57 Years, since 1966) ) and Meat Blois (34 years, since 1989).
The main objective of Science Society Meets Vietnam is to connect, collaborate, support and help contribute to the development of science and higher education in Vietnam.
In 2012, Science Society Meets Vietnam became an official partner of UNESCO. "When my wife and I chose this place to build the ICISE center, it was an empty land with lots of reeds. However, the place is far away from the center and very quiet, suitable for research. Science."
So far, I am very happy that this place has become a regular destination for scientists from all over the world when they return to Vietnam. I thank the leaders of Binh Dinh province for enthusiastically supporting us and helping us," – shared Professor Van.
What I want most is that provincial and central leaders always create conditions and mechanisms for Vietnamese scientists living abroad to contribute to the country. I know there are a lot of good Vietnamese scientists who really want to get back to work and advance our science.
Promote the image of Vietnam
At the conference, Mr. Ho Quoc Dung, secretary of the Binh Dinh Provincial Party Committee, shared: "15 years ago, no one thought that the city of Quy Nhon would welcome thousands of famous scientists and Nobel Prize-winning professors; Never thought that the country's first scientific research center would be built.
So far Binh Dinh has been like this, thanks to the great effort, contribution and love of Professor Tran Thanh Van and his wife. It can be said that, in the last 10 years, the growth of ICISE Center has been a miracle. I am extremely grateful to the professor and his wife!".
According to Mr. Ho Quoc Dung, Binh Dinh is a land that is studious, respects humanity, loves science and respects knowledge. Making Binh Dinh a destination for scientists has always been a point of interest for generations of provincial leaders and is considered a new direction in the province's economic development strategy.
"Through the activities of the Association to Meet Vietnam and scientific events at the ICISE Centre, it has contributed to the promotion and creation of communication effects, thereby clarifying the image of Binh Dinh Province in particular and Vietnam in general In the region and around the world, Vietnam's position in the field of science and higher education is becoming increasingly known in the international arena.
Binh Dinh Province will continue to support the Association to Meet Vietnam and ICISE Center to develop this location as a leading science city in Vietnam," Mr. Dung emphasized.
Let science contribute to development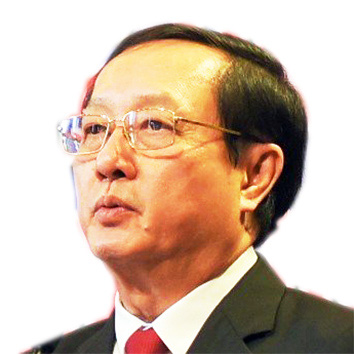 Speaking at the conference, Huynh Thanh Dat, Minister of Science and Technology, assessed the presence of international scientists, especially Nobel Prize winning professors, which reflected the enthusiasm and enthusiasm of the scientists. International Scientist for Vietnam.
"I hope that this conference will discuss scientific professional issues, but also discuss how science can contribute most to socio-economic development.
I hope international scientists can give many suggestions to policy makers, managers about the methods, roadmap and valuable experiences of developed countries for Vietnam in the context of development and sustainable development", said Minister Huynh Thanh Dat.
Endorsement from 8 Nobel Prize winners
The construction of ICISE was started on 11 December 2011 and was inaugurated and started operations on 12 August 2013. The ICISE Center is supported by the International Council of Senior Sponsors of Science composed of eight Nobel Laureates. By 2023, the ICISE Center has organized nearly 150 high-quality international scientific conferences and more than 45 specialized science schools with nearly 10,000 scientists from 35 countries and regions.
(Tags to translate) Meet Vietnam (T) Support Vietnamese Science (T) Windows to the Universe (T) Quantum