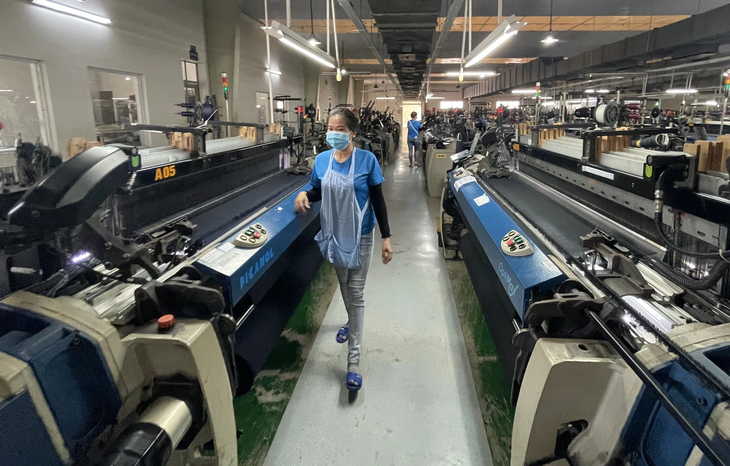 The survey conducted by the Institute of Workers and Trade Unions (Vietnam General Confederation of Labour) shows average incomes from nearly 3,000 workers in six provinces and cities across the country.
Income increased by 1 dong, expenditure increased by 2 dong
According to the survey, the average income of the employees is about 7.9 million VND/month. In which the average basic salary is 6,065 million VND/month.
That is, the share of basic salary in monthly income is 76.7%, the rest 23.3% comes from overtime and other perks and allowances.
Specifically, of the nearly 3,000 workers surveyed, up to 52.3% worked overtime, the average amount received was 1.35 million VND/person/month.
Compared to the March 2022 survey results, basic pay increased by only 8.4%, but spending levels increased by 19%.
This led to the fact that only 24.5% of workers said that their salary and income is enough to cover 100% of their living expenses.
The remaining 75.5% say that the current income does not meet the expenditure needs. In some cases, the income only covers about 45% of the expenditure requirements.
The workers and laborers are also in no position to save. Only 8.1% of employees have accumulated salary and income, 11.2% do not have enough to live on, and in addition to working time at the enterprise, they have to do other things to earn additional income.
17.3% of employees are those who have to borrow money regularly, due to which 3.1% of employees are constantly threatened, intimidated and 45.2% of borrowers have anxiety and insecurity.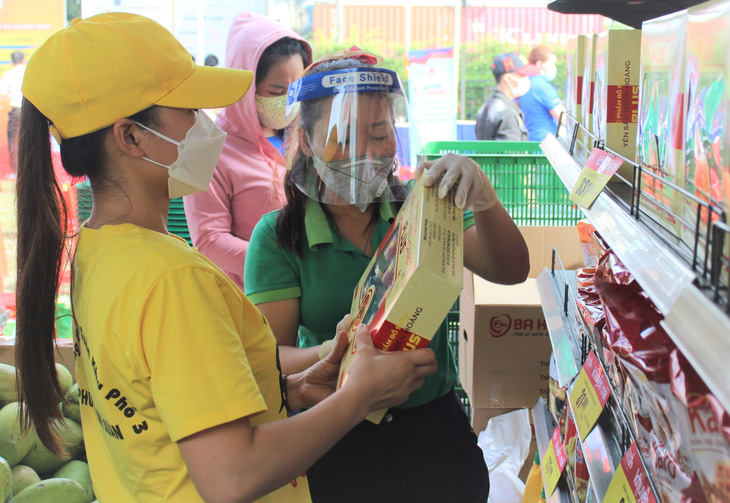 each person lives less than 10m2 but makes up about a quarter of the salary
Employees use 23.6% of salary and 17.9% of monthly income to pay rent (over 1.8 million VND on average).
Also, according to the survey, salary is the main factor influencing the decision of 53.7% of employees to get married and 72% of employees to have children.
17.6% of workers do not live with children under 18 due to low wages. 2.2% have never bought formula milk for children under 6 years of age. Only 37.7% of workers have enough wages to cover 100% of their children's learning needs.
Income also affects workers' diet when 26.2% of respondents can afford to eat meat and fish in their daily meals. 10.3% of the workers surveyed said that with their current income, they rarely have the opportunity to eat meat and fish in their meals.
At the same time, up to 46.5% of the employees can buy only some basic medicines for treatment. While 6.3% of those surveyed categorically stated that their current income is not fully sufficient to buy medicine and receive medical treatment, 6.5% of workers said that they still go to work and manage the illness on their own. Let's go
With such income and salary, only about 30% of workers are satisfied with their current salary and income (9.2% higher than in the survey in 2022), 56.8% are temporarily satisfied (4.2% lower than in 2022) and dissatisfaction was 20.3% (4.9% lower than in 2022).
12.3% of workers have withdrawn social insurance once, the average number of withdrawals is 1.13 times. In which the person who withdraws the maximum 4 times, the person who withdraws the least 1 time.
Adjustment needed to increase minimum wage by 11.34%
The grassroots unions suggested that in order to ensure a minimum standard of living for the family, the regional minimum wage should be increased by an adjustment of 11.34% in 2024. The timing of adjustments should be appropriately considered to minimize the impact on workers and businesses.
However, the survey predicts that there will still be a shortage of orders in 2024 when 17.2% of the enterprises surveyed say that the order shortage of enterprises in 2024 will increase more than in 2023. In addition 5.2% of the enterprises participating in the survey are expected to reduce the number of employees in 2024.
Prior to that forecast, the survey unit suggested that ministries, branches and localities need to focus on solving difficulties and bottlenecks. Specifically in terms of sources of goods, orders, capital, tax incentives, stable jobs for employees and administrative procedures to create permanent income.
At the same time, there are drastic solutions to curb inflation and stabilize prices, especially the prices of electricity, petrol and essential consumption of food products and workers.