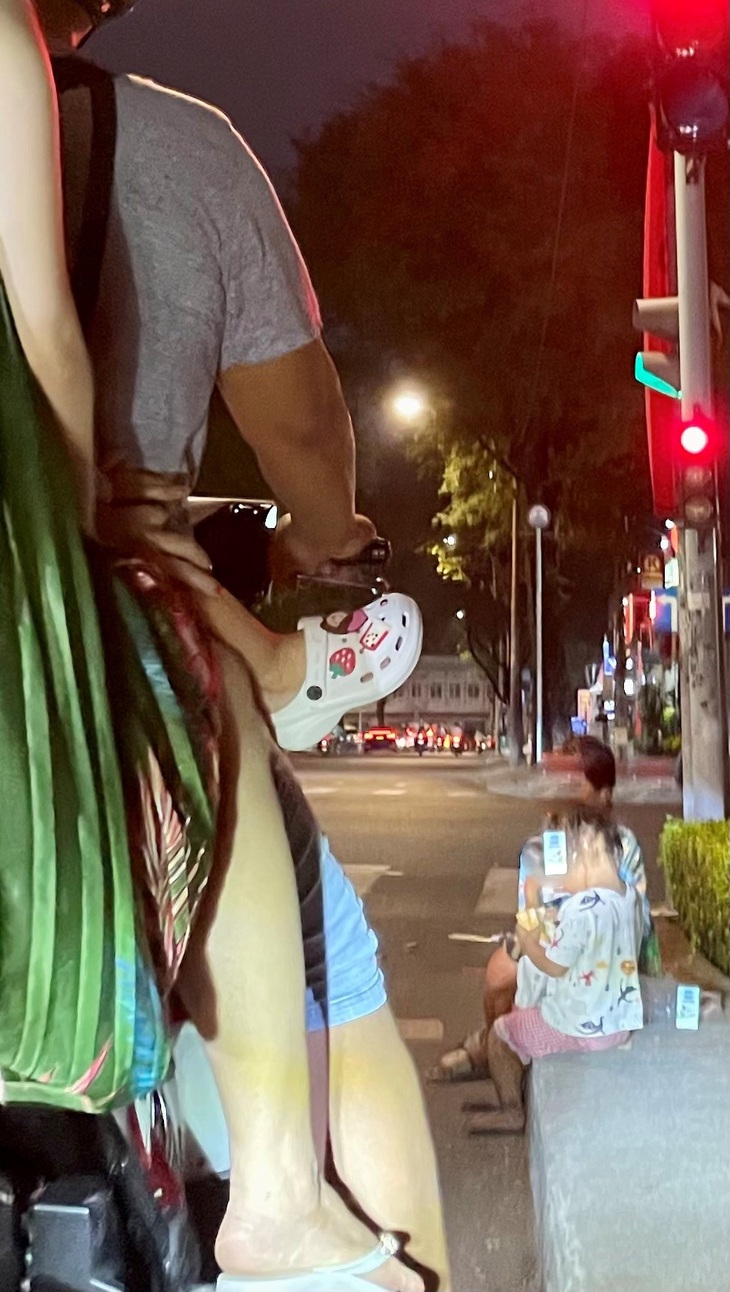 But there are also people who have almost no choice but to escape the weather. About two weeks after a very bad accident at an intersection, David felt comfortable talking again. After living in Vietnam for a few years, David enjoys the bustling life of Ho Chi Minh City but has many thoughts on his mind.
Knowing how to ride a motorcycle, David visited almost every corner of this city and looked carefully. But it's too bad, he thought, when people stop cars and leave children to beg at the crossroads.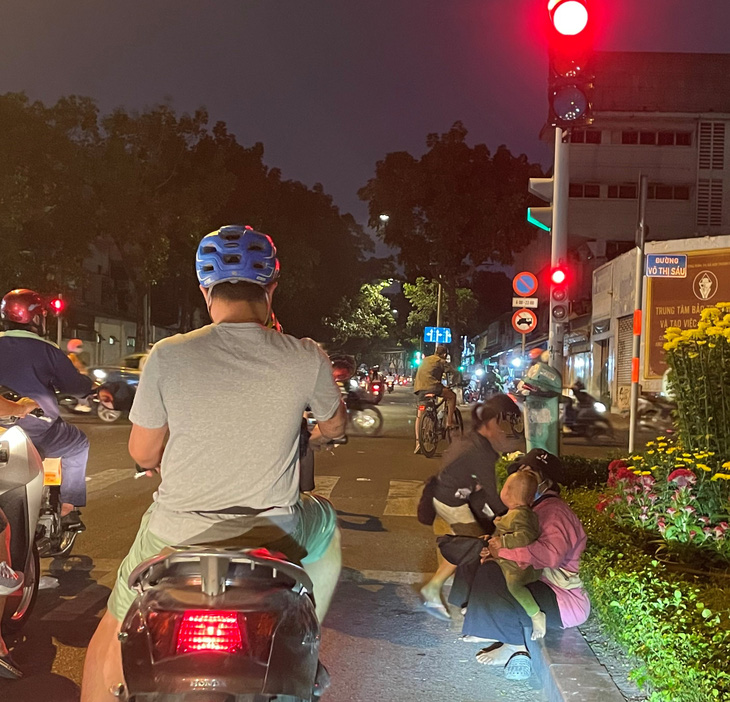 David's explanation: "Giving money allows other children to be attached to this "job" forever, which leads to a higher chance of accidents, especially on roads with many trucks, as people speed to avoid the sun." or cannot see the road clearly due to heavy rain".
Many others think that stopping for a few thousand dong is not too time-consuming or too dangerous, partly to help them get home quicker when they reach their designated "goal".
He added, "Children are too young, it is difficult to travel on a par with adults, and they are easily robbed of money or lottery tickets if they go alone. Perhaps the family has no better solution, so they have to leave them alone." Gotta leave." I defend my point.
The person who gives money to the above children or the person who does not give money is a bad person, there is no end to this topic. Until the day when David lost the steering wheel trying to avoid a child when the red light turned green at the intersection of Road 15, he collided with another car that had not yet pulled to the side – Nguyen Huu Tho (District 7, Ho Chi Minh City). Luckily, there were a lot of trucks out there at the time, but none of them were driving nearby.
Once again the story of whether or not people should give money to the beggars at the crossroads is being debated more seriously. David said that people usually drive slowly and carefully, not to mention the streets of the center.
The roads of the coastal region are dusty and full of big cars, sometimes running like arrows in the night, how to react at a time when small bodies like yours are difficult to spot from afar. People also talk about long term health when these children have to breathe dust almost every day, have to endure harsh rain and sun…
To be honest, we still can't answer the question of who is the bad guy between the giver and the donee. During meeting and conversation, the question thought only for entertainment sometimes makes everyone's heart heavy. Just know that sometimes their lives are left to fate with risks. Whose responsibility is of many parties.
It's just that we all know one thing that regardless of their family background, these kids deserve more love than they get.