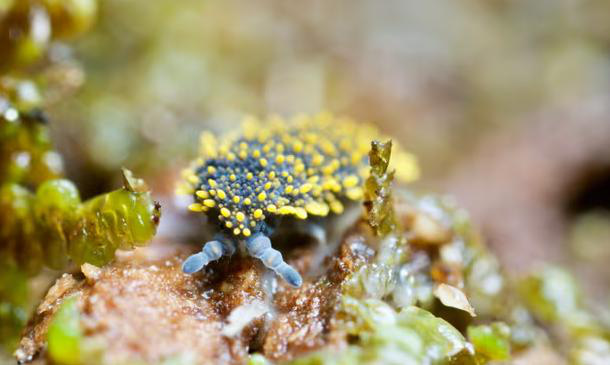 according to the newspaper GuardianNewly published data also shows that the number of species living in soil environments has more than doubled since scientists estimated in 2006. At that time, science figures only about 25% of the species on Earth. The land lives in the land.
"We found that soil is probably home to 59% of life, including everything from bacteria to mammals, making it the most biodiverse habitat on Earth," the researchers said.
Not only this, but they also think that the actual number could be higher as the soil has not been studied well enough.
Dr. Marc Anthony, ecologist and lead researcher at the Swiss Federal Institute for Forest, Snow and Landscape Research, said that before this study, scientists had not yet determined where the habitat for most species on Earth was. Many scientists suspect that it is soil but have no proof.
"Soil organisms have a great influence on the balance of our planet. Their biodiversity is important because soil life affects climate change, global food security and even human health," said Anthony.
Soil is the topmost layer of the Earth's crust and consists of a mixture of water, gases, minerals and organic matter. This is where 95% of the planet's food is grown.
A teaspoon of healthy soil can contain up to 1 billion bacteria and more than 1 km of fungi.
Researchers roughly estimate that there are about 100 billion species in total. They then used theoretical estimates and data analysis to determine which species were found in the soil. They define a soil-dwelling species if it lives in, on, or completes part of its life cycle in the soil.
The study was published in the official journal of the National Academy of Sciences, PNAS.
According to the UN-backed "Global Land Outlook" study, nearly a third of land is now severely degraded and 24 billion tons of fertile land is lost each year due to intensive farming alone.
Pollution, deforestation and global warming also harm the land.