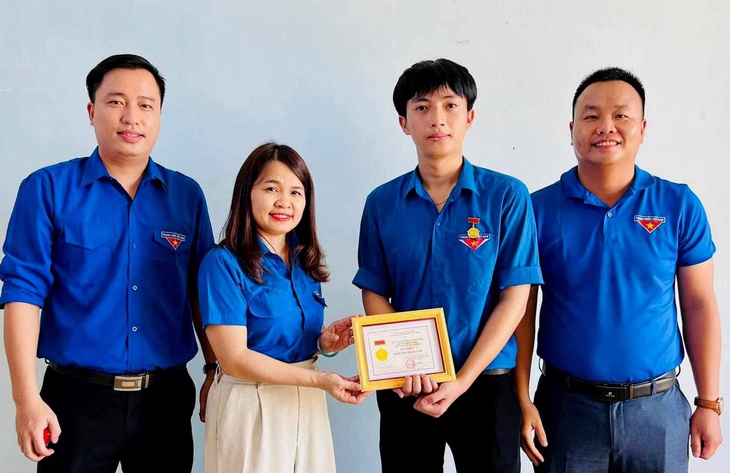 On the morning of 12 August, Ms. Tran Thi Thu, secretary of the Quang Tri Provincial Youth Association, said that she had recently awarded Truong Tran Tuan Kiet (17 years old, a student) with the Central Association's "Brave Youth" badge. Tran Thi Tam High School, Hai Lang District) for the brave act of saving the drowning people.
Earlier, in the late afternoon of June 12, a group of students in Hai Duong Commune (Hai Lang District) invited each other to go swimming in Team 1's sea area in Trung An Village, Hai Khe Commune, Hai Lang . District.
At that time there were big waves in the sea, so both the students got swept away in the waves.
The Tuan Keet present in the region were diagnosed with a critical condition. After that, Keet bravely rushed into the sea to rescue people when two students were swept away for several tens of meters.
Keet was able to get near a student and bring him to shore. At the same time, on its way out to sea, the boat of local Mr. Tran Quang Quoc rescued another child.
"Knowing that there would be danger, but Keet still chose to go into the sea to save people. Tuan Keet's beautiful actions and bravery are an example to young people", shared Ms. Thu.