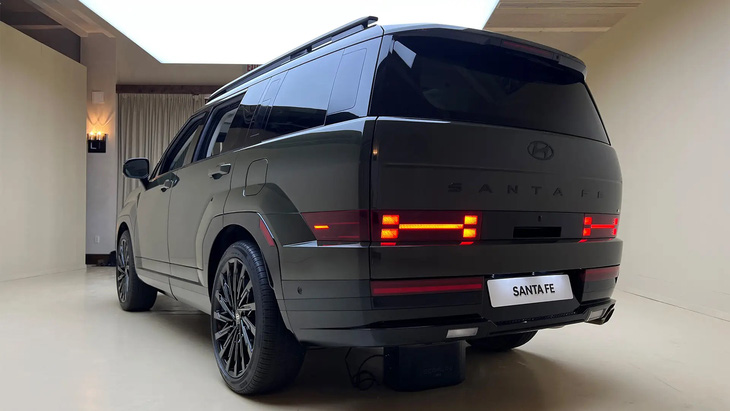 The taillights of the new Hyundai Santa Fe 2024 have been placed very low. Many people use the word "lost" to talk about this very important part. There are even some fancier claims that the manufacturer "fixed" the SUV with Photoshop.
So why did Hyundai choose such a controversial design for the Santa Fe?
theo Drive According to Hyundai leaders, the main reason for this is technical problems. Hyundai's global design director, Sangyup Lee, said that the biggest reason for deciding to place the taillights so low was to ensure that the width of the rear doors was not affected when the lights were placed in a conventional manner.
According to Sangyup Lee, rear doors have always had struts to support the opening process, preventing the door from collapsing during use.
The traditional taillight design "ate up" a portion of the area, so the strut would have to be moved inward. Therefore, the tailgate is always smaller than the width of the rear of the vehicle.
With the Hyundai Santa Fe 2024, the Korean automaker wants to target people who are fond of picnics and camping. Therefore, the company wants the door to be large, convenient for taking picnic items from the trunk.
This means that the strut will also have to retract. To do this, Hyundai engineers had to install struts where the taillights should be.
At this point, it is necessary to find a new location for the taillights. One option is to swipe the taillights to the center of the door. But if so, it probably looks even more "strange". Therefore, Hyundai engineers decided to install the taillights at a lower height than usual.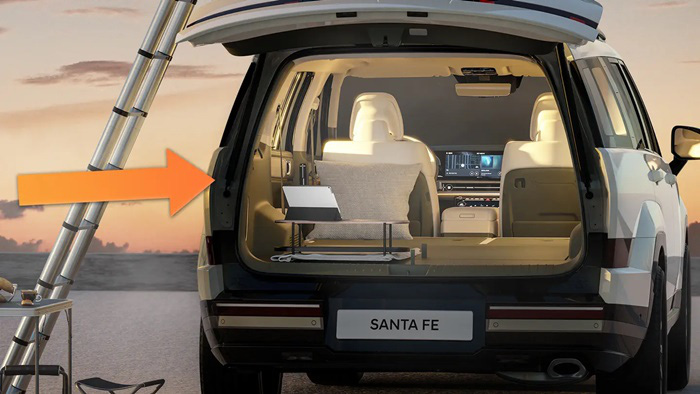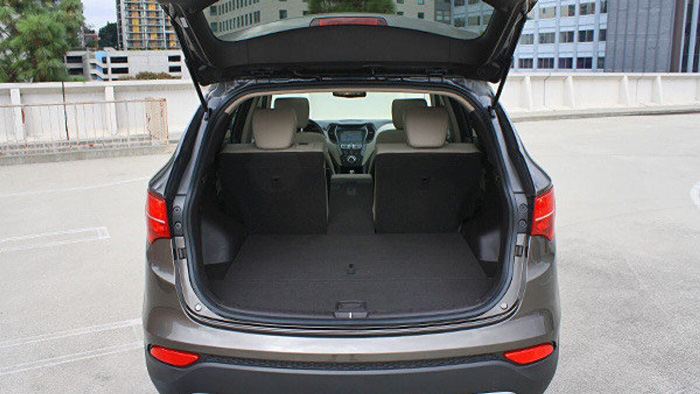 The position of the taillights has been changed to help reset the door struts (picture left is 2024 version, picture right is 2023 version). According to Sangyup Lee, the problem with the traditional design is "eating up" part of the rear door. As a result, the tailgate never extends to its full width at the rear of the vehicle. So, to make the doors look wider, Hyundai's design team decided to position the taillights lower – Photo: Hyundai
There's a technical element to the decision, but it also accidentally introduces a new design that breaks the traditional way of doing things, bringing something new to the Santa Fe in particular and the SUV line in general.
Sangyup Lee said that the fact that the taillights are set lower is not a new design. From 1979-1980, a lot of SUVs, vans, buses, even the Porsche 911 had low taillights.
He said, "I don't know why this design died. Maybe it's because of following trends. But what's a trend? Think differently. That way the car will be more fresh."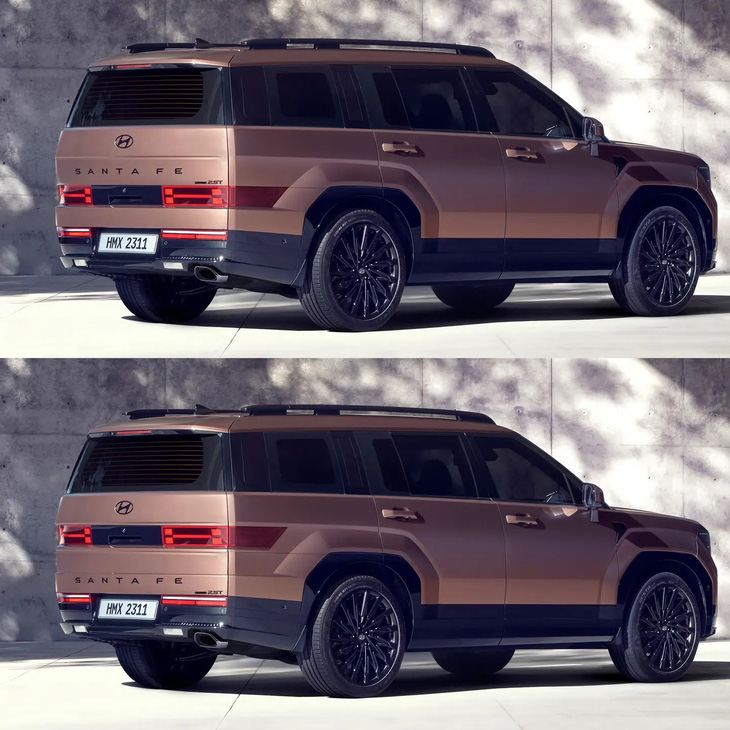 Controversy is bound to arise on doing something new. But whether or not the new standard will become a standard depends on the level of consumer acceptance. Ultimately, every trend will be determined by buyers, not sellers.
(TagstoTranslate)car design