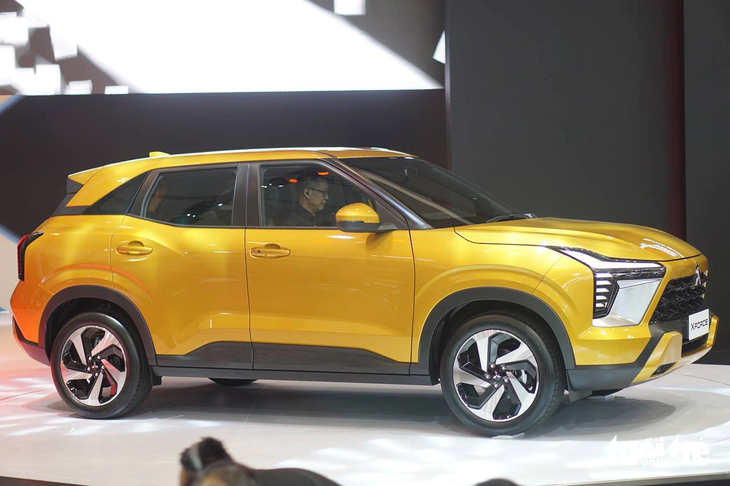 Below are the views of Mr. Tran Vu Anh, who lives in Ho Chi Minh City, about the Mitsubishi Xforce model:
The Mitsubishi Xforce is an attractive model. It seems that Mitsubishi also gives a lot of importance to this model when it is expected to sell the Xforce as well as the Xpander in Vietnam.
Reading the specs, it looks pretty decent for a B/B+ SUV/crossover. In addition, the equipment promised for the cars in Vietnam will be higher than the version launched in Indonesia.
If considered only here, the Mitsubishi Xforce is indeed a model worth considering for the next purchase.
The problem I still wonder about is time and cost. Looks like the new car will arrive in Vietnam next year, a bit of a wait but still acceptable.
What will be the price of Mitsubishi Xforce in Vietnam?
The biggest concern is cost. Mitsubishi Xforce price in Indonesia is available. The conversion price of Mitsubishi Xforce in Indonesia is around 600-655 million VND. Vietnam has not done this, and people discuss this issue a lot.
The price of Mitsubishi Xpander Cross in Indonesia is 530 million VND, in Vietnam it costs 690 million VND. Mitsubishi Xpander price in Indonesia is 400-488 million VND. The price in Vietnam is 555-658 million VND.
If you look at the "history" of the Xander model price difference in Indonesia and Vietnam, it can be estimated that the price of the Mitsubishi Xforce back home falls in the range of VND 780-850 million.
I sincerely hope that this is a wrong prediction. Because the attractiveness of Mitsubishi Xforce has reduced a bit at this price.
In my opinion the expander has good sales in Vietnam, thanks to a harmonious combination of factors: comfortable price, nice design with practicality, technology is not exactly top but good in the price range.
It looks like Xforce has some elements of Xpander, but I lose points on the price. If the above calculations are not mistaken, the Mitsubishi Xforce costs even more than the Mazda CX-5, located in the higher segment (749-869 million VND). So, is it better to spend money buying a C-Class SUV than the B/B+?
So, I think it would be best if the Mitsubishi Xforce is priced similar to the Kia Seltos or the Hyundai Creta.
reader tran vu anh
(TagstoTranslate)mitsubishi xforce