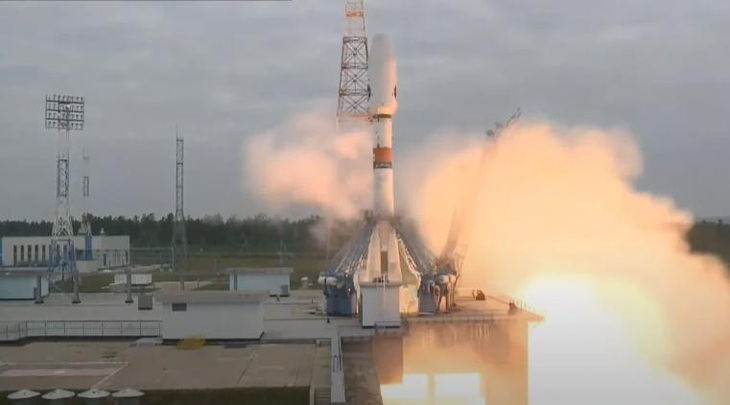 Moon is 384,400 km away from our planet. It helps to correct the oscillations of the Earth on its axis, ensuring a more stable climate. It also produces tides in the oceans of the world.
Rare metal "gold mine" on the Moon.
According to scientists, the Moon was formed about 4.5 billion years ago when a massive object collided with the Earth. The Moon was formed by the accumulation of debris from the collision.
Through India's Chandrayaan-1 mission, scientists discovered hydroxyl molecules (including hydrogen and oxygen) scattered across the Moon's surface and concentrated at the poles. These are not only important for human life, but they can also be used as rocket fuel.
Apart from this, there is also Helium-3 on the Moon. It is an isotope of helium that is very rare on Earth. NASA estimates that there are about one million tons of helium-3 on the Moon.
According to the European Space Agency (ESA), this isotope could provide nuclear power in a fusion reactor, and because it is non-radioactive, it would not produce hazardous waste.
Research by Boeing Corporation says rare earth metals used in smartphones, computers and advanced technology are present on the Moon, including scandium, yttrium and lanthanides.
Great Powers "Ignore" the Law
The great powers needed to set up some infrastructure on the Moon if they wanted to exploit the "gold mine" of rare metals as mentioned above.
Current conditions on the Moon mean that robots will have to do most of the heavy lifting, although water on the Moon would allow a permanent human presence.
Laws are also needed to avoid "Star Wars" in this race for great powers.
However, the existing spatial legislation is vague and full of loopholes.
The 1966 United Nations Outer Space Treaty states that no country can lay claim to the Moon – or other celestial bodies – and that space exploration must be done for the benefit of all. Nation.
But lawyers say it's unclear whether "a private entity" can claim a share of the moon. Because the Law of the United Nations refers only to "the country".
The 1979 Moon Agreement further stated: no part of the Moon "shall become the property of any State, intergovernmental or non-governmental international organization, national or non-governmental organization, government or any natural person".
However, the deal has not been ratified by any major space power.
The US announced the Artemis agreement in 2020, named after NASA's Artemis Moon program.
The Artemis Agreement seeks to build on existing international space law by establishing a "safe zone" on the Moon. But Russia and China did not join this agreement.