Polish Defense Minister Mariusz Blaszak said on 12 August that Poland had increased its troops along the border with Belarus, describing it as a "preventive" measure against "destabilizing" actions of the neighboring country. However, Mr. Blaszak stressed that the move was not hostile.
Two days earlier, the Polish Defense Minister announced that around 10,000 more soldiers would be deployed in the above mentioned border area to support the border guards.
The move comes after Poland accused two Belarusian military helicopters of trespassing on its airspace and described it as a deliberate provocation. In response, the Belarusian government criticized Poland for using the incident to justify an increase of troops on the border between the two countries.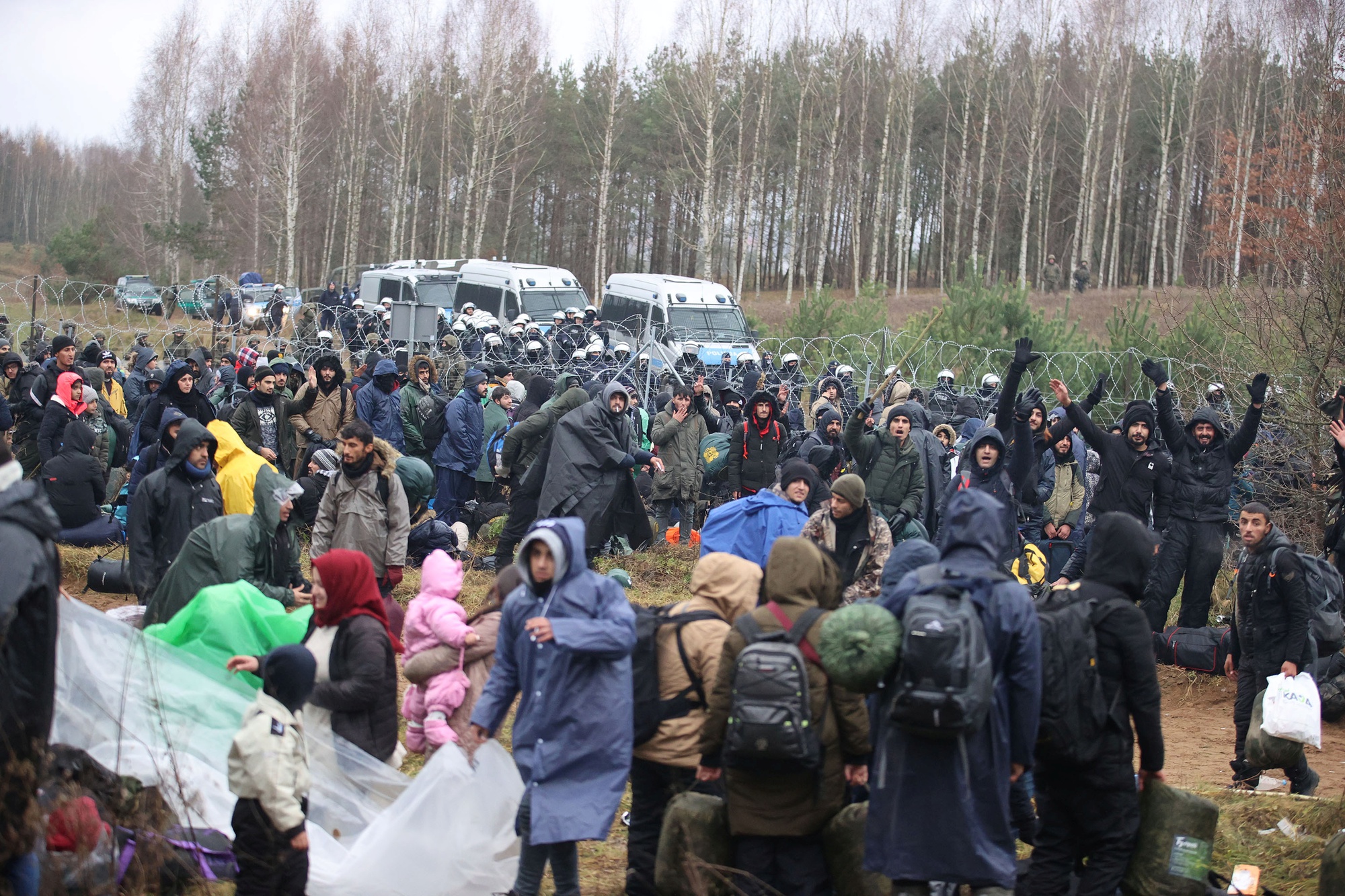 The wave of migrants is one of the reasons for the tension on the Polish-Belarusian border Photo: Reuters
Over the past two years, Poland has been battling a wave of migrants trying to cross the border illegally from Belarus, according to the AP. According to Euronews, another concern is the risk of border provocations after thousands of members of the Wagner Private Military Company arrived in Belarus.
In late July Polish Prime Minister Mateusz Morawiecki revealed that over 100 Wagner members had entered the "Suwalki Corridor". It is a 96 km long strip of land on the Polish–Lithuanian border, as well as a road connecting Latvia, Lithuania and Estonia to the rest of the NATO region in Europe. Given its sensitive geographical location, any threat against it is a cause for concern.
However, Polish security expert Andrzej Kruzinski called the security concerns surrounding Warsaw's Wagner mercenaries "strange and silly".
Meanwhile, some experts believe the Law and Justice Party (PiS) wants to show voters that they take security issues seriously as the parliamentary election (scheduled for October 15) draws closer.
Reacting to Poland's move, Belarusian President Alexander Lukashenko said on 11 August that Minsk was ready for talks to improve ties with Warsaw. The leader confirmed that he had instructed Prime Minister Roman Golovchenko to contact the Polish side.
The Belarusian army held exercises near the borders with Poland and Lithuania earlier this week amid heightened tensions. The Belarusian Defense Ministry said the exercise took place in the Grodno region near the Suwalki corridor.