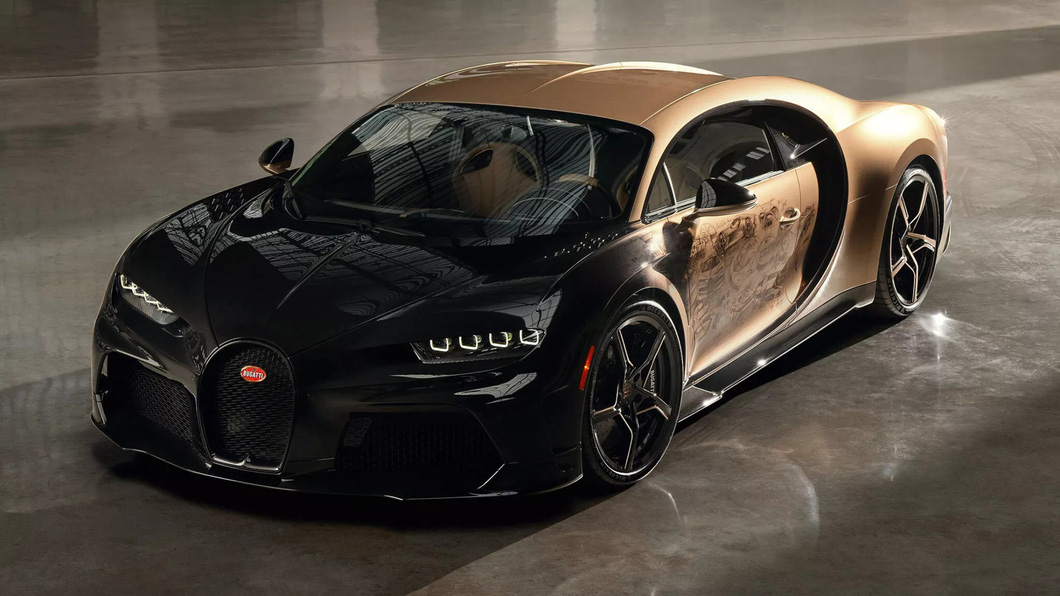 Bugatti released the "Golden Era" – the last version of the Chiron – on 10 August. The most striking feature of this Bugatti Chiron edition are 45 sketches of previous Bugatti models that appear on both the interior and exterior of the car as a way of acknowledging the heroic history of the French brand.
According to Bugatti, this unique edition was ordered by an unnamed customer in the US, and is the most challenging project undertaken by the Bugatti sur mesure customization programme. It took him 400 hours to complete the exterior of the car alone.
According to Achim Enscheidt, former design director and project manager at Bugatti, a special project like the Golden Era is extremely rare. Even by Bugatti's standards, only one or two customers per year order such projects from them.
Notably, it was Bugatti who proposed the idea of ​​manually painting the interior and exterior of the previous models of their cars.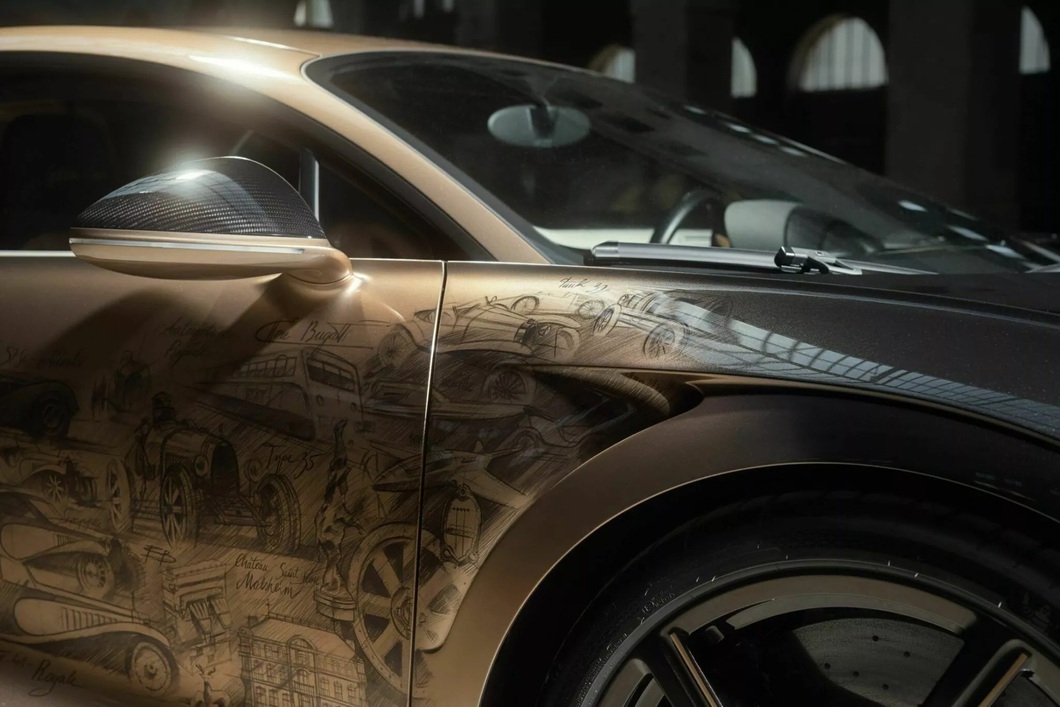 Each picture displayed on Bugatti Chiron Golden Era is selected and carefully calculated in terms of size to be arranged in the correct position. These handmade images are created with pencils through a new method invented by the company. This process takes a long time to complete so that it is guaranteed not to fade over the years.
The sketch on the right side of the body focuses on classic cars like the Type 57 SC Atlantique, while the left side shows modern supercars like the EB110, Veyron, Chiron, Divo, Centodicy or La Voiture Noire.
A sketch of the 3,712 details that make up the W16 engine is also visible on the rear spoiler. The distinctive golden tone of the name Dore was chosen as the background.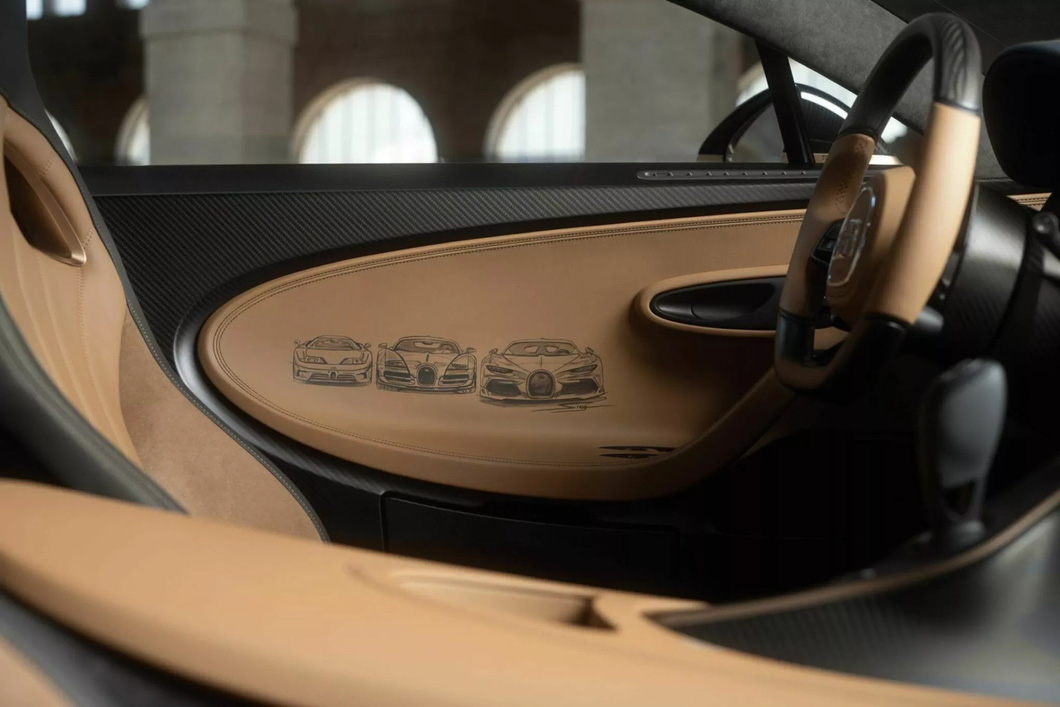 Inside the cabin, images of three Bugatti models appear on each side door. On the driver side are the EB110, Veyron and Chiron while on the passenger side are the Type 35, Type 57 SC Atlantic and Type 41 Royale.
The two contrasting leather upholstery is adorned with matte carbon fiber trim, Golden Era stitching in the seats and special emblems in the center console.
The Bugatti Chiron Golden Era price has not been announced. However, the complexity of the project means that the car costs much more than the $3.5 million "standard" Chiron.
Pinnacle Bugatti Chiron Super Sport Golden Era Welcomes The Yard
Some more pictures of the Bugatti Chiron Golden Era: