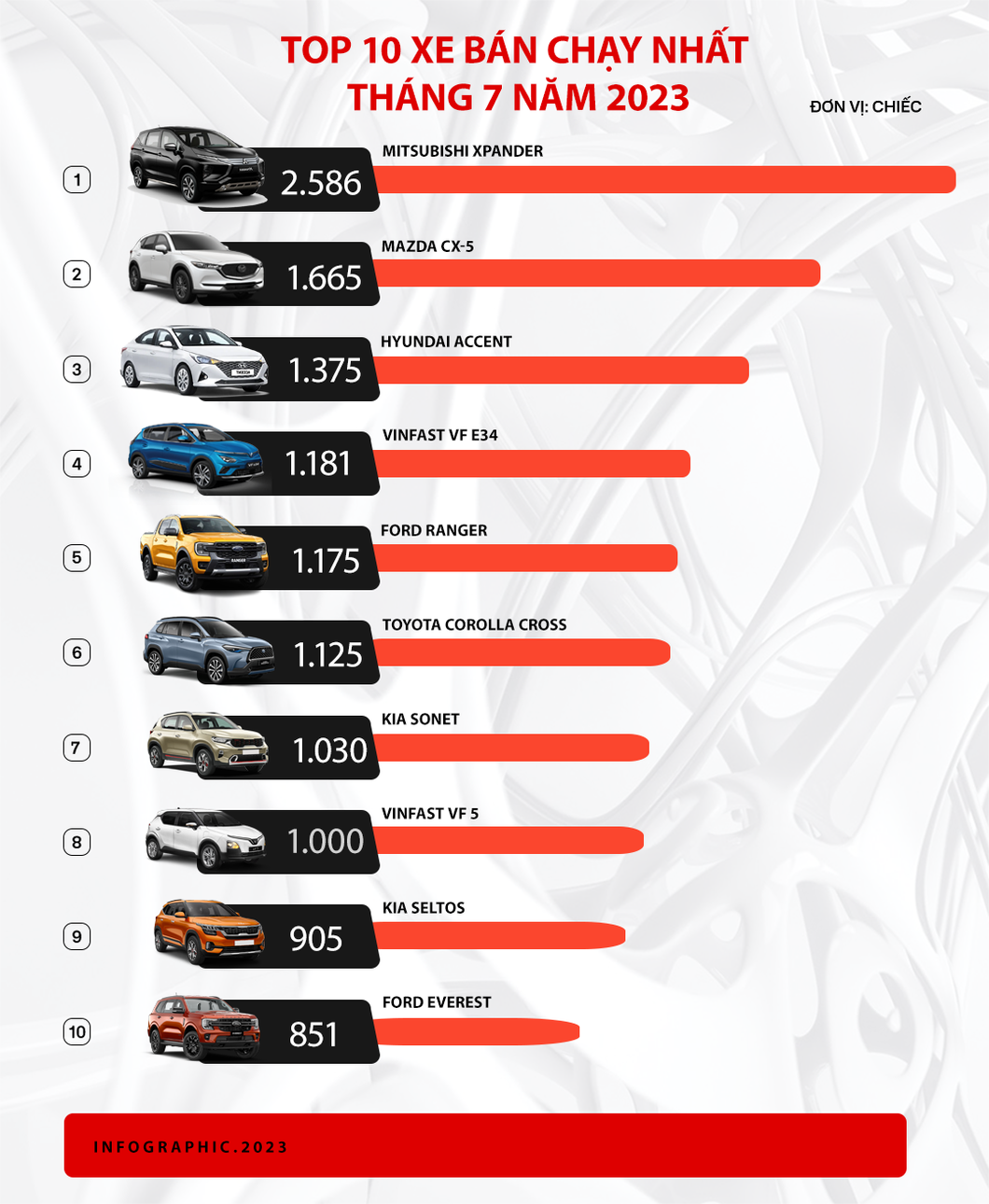 Summarizing sales reports from the Vietnam Association of Automobile Manufacturers and Assemblies (VAMA), Hyundai Thanh Cong and Vinfast have revealed the top 10 best-selling cars in July.
The Mitsubishi Xpander returned to the throne with a whopping 2,586 units sold in the market. Thus, the total number of cars sold since the beginning of the year reached 10,568 units, thereby consolidating its leading position in the entire market.
With sales of 1,181 units, the Vinfast VF E34 featured in the top 10 best selling car models of the month for the third consecutive month. And yet, the sales of the A-Class SUV model VF 5 Plus also saw a jump and stood at the 8th position in the overall market.
After a month of decline, Toyota Vios has left the list of best selling cars. With sales of 271 units, the B-size sedan came fourth in the segment behind Hyundai Accent, Honda City and Mitsubishi Atraz respectively.
However, Toyota still has another "hen laying the golden egg" in the form of the Corolla Cross. The B+ SUV is back after a decline in June 2023 and has been ranked sixth overall in the market.
Kia duo Sonet and Seltos are on the list of best selling cars of this month for the second consecutive month.
In July, 2023, the overall market sales reached 24,687 vehicles, up 4% over the previous month and down 18% over the same period last year.
(TagsTranslate) VMA